University District and South Nanaimo BC Homes
Real Estate in University District and South Nanaimo British Columbia
Included below are homes for sale and real estate in University District and SOunth Nanaimo, BC.
One of the most well-established communities in Nanaimo, the University District is located in South Nanaimo and surrounds Vancouver Island University. The homes and condos in this area are moderately priced and situated very close to schools, parks, lakes, and the aquatic center. Buying a home in the University District gives you direct access to shopping, the downtown area, and public transportation. This community is ideal for young families, students and investors looking to purchase a rental income property. This charming community is a great place to enter the real estate market in Nanaimo at a much lower cost than other neighbourhoods.
And, for your convenience, feel free to register for a free account to receive email alerts whenever new University District listings come on the market that match your specific criteria.
University District
October 4, 2023
Why the University District/South Nanaimo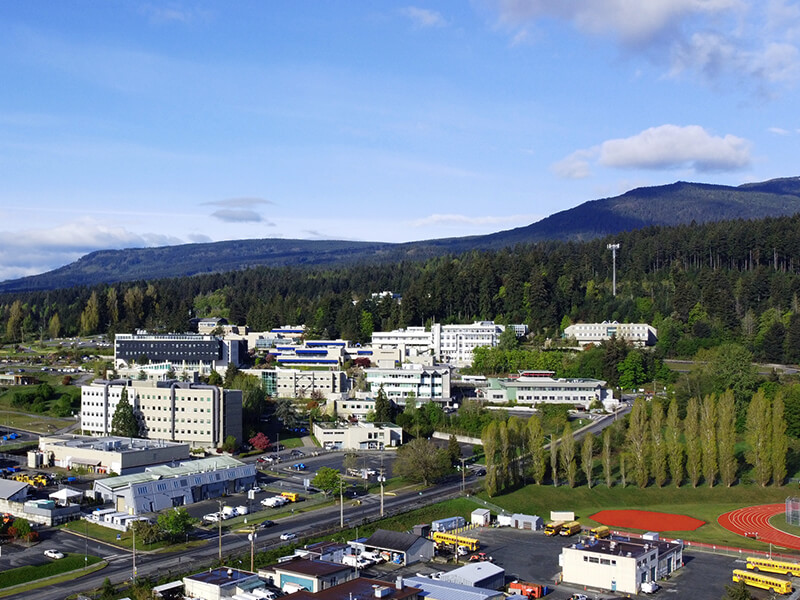 Real Estate around Vancouver Island University (VIU) is a great place to invest in rental properties Because of the excellent return on investment. The high ROI for real estate investors is due to the constant turnover of students that occurs annually, allowing rental property owners to consistently increase the monthly rent within BC Tenancy guidelines. Many of the homes around VIU have a secondary suite which allows you to maximize the total income of a single property produces.
First-time homebuyers will also find many homes that will fit their budget in the University District of South Nanaimo. Many of the houses are older and require some renovations, but are perfect for people looking to enter the Nanaimo Real Estate market without paying too much for their first home purchase. You can find homes for sale as low as $500,000 in and around VIU and renovate them to meet the needs of you and you're family.
Parents of students that are attending Vancouver Island University will also want to consider the University District of South Nanaimo for buying a condo while their child attends school. The cost of renting a condo is comparable to what a monthly mortgage payment would be for a two or one-bedroom condo. Over the four years that your child attends VIU, you'll build equity in the property, can sell the condo once your child graduates, or retain the condo as an investment property and rent the property to other students.
University District/South Nanaimo Highlights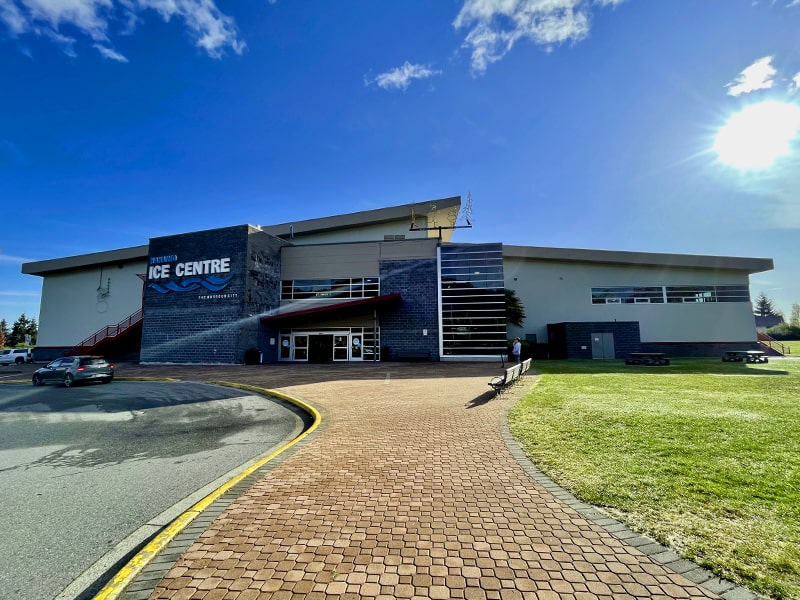 There are so many activities and amazing sports facilities around the University District in South Nanaimo that will appeal to people of all ages. One major draw is the Nanaimo Aquatic Centre operated by the City of Nanaimo. At this facility, you'll find multiple pools, water slides, a hot tub, a sauna and a gym. The Aquatic Centre is amazing on rainy days for children to play on the water playground or for adults looking to stay in shape by swimming laps and working out at the gym.
Just across the street from the Nanaimo Aquatic Centre, you'll find the Nanaimo Ice Centre. The arena facilities are absolutely fantastic and offer multiple programs for both children and adults to engage in skating activities and lessons for hockey and figure skating. Schedules for the different programs can be found on the City of Nanaimo's website.
University District/South Nanaimo Parks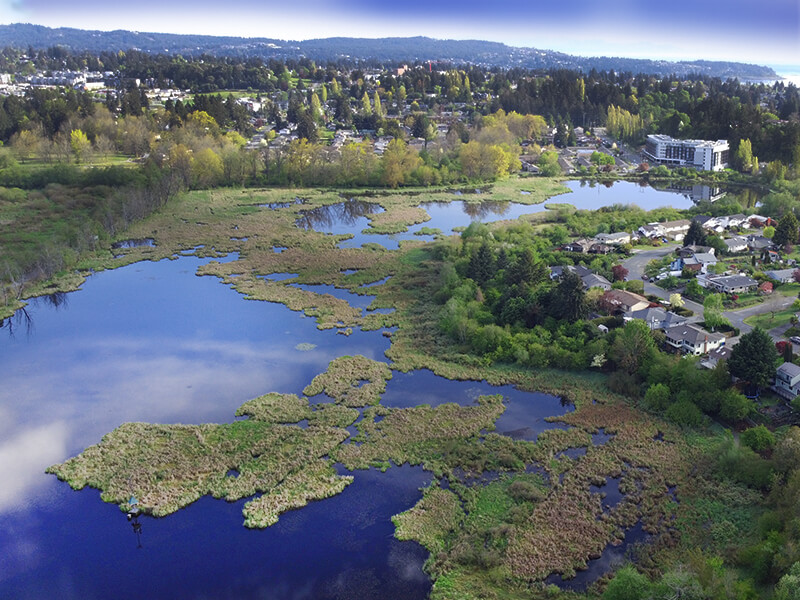 South Nanaimo has so many parks and green spaces to explore. One amazing park is called Buttertubs Marsh Park. Accessed just off of Jingle Pot Road and Third Street, this park has a level walking path surrounding a marshland filled with many different species of birds that change throughout the seasons. This park is very popular with joggers looking for a path to run laps around while being emersed in nature.
There are many community parks with playground equipment for young children to explore. Hawthorne Park in the Hawthorne subdivision of the University District is perfect for families to enjoy a picnic on a warm summer day. This area is surrounded by large family homes and frequented by many children and mothers looking for a safe place to play.
University District Elementary and Secondary Schools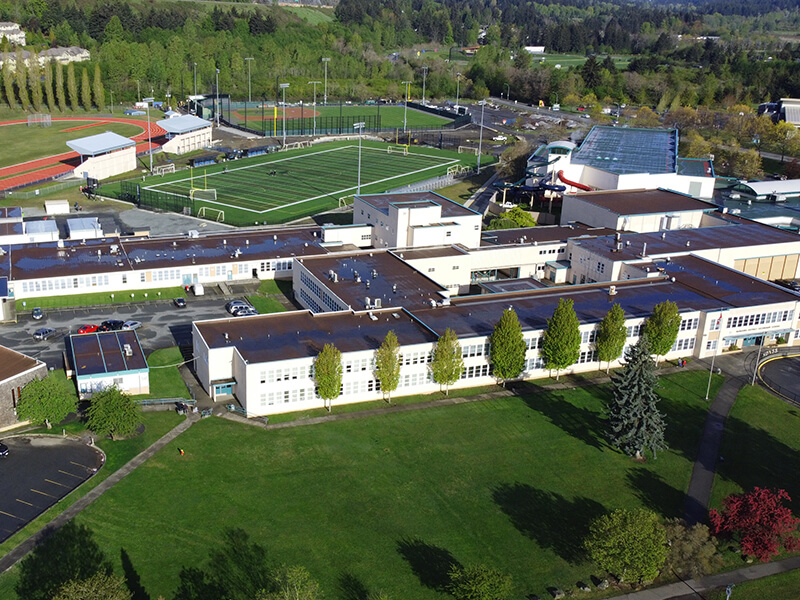 One of the greatest benefits for families residing in the University District of South Nanaimo is the ability of their children being able to walk to school. There are three elementary schools in the University District in the South of Nanaimo, Park Avenue Elementary, Georgia Elementary, and Fairview Elementary.
Once you're children move from elementary to secondary school, the University District in South Nanaimo has two options, Nanaimo District Secondary School (NDSS) and John Barsby Secondary School. NDSS Has amazing sports facilities and access to the Nanaimo Aquatic Centre, Nanaimo Ice Centre, and Vancouver Island University.
If you want more information on which school is best for your child, best sure to visit the Nanaimo Ladysmith School District (SD68) website.
Contact Your University District Real Estate Agent