Shaw Creek | Lake Cowichan Waterfront Lot for Sale
N Shore Rd, Youbou, BC V0R 3E1
---
OVERVIEW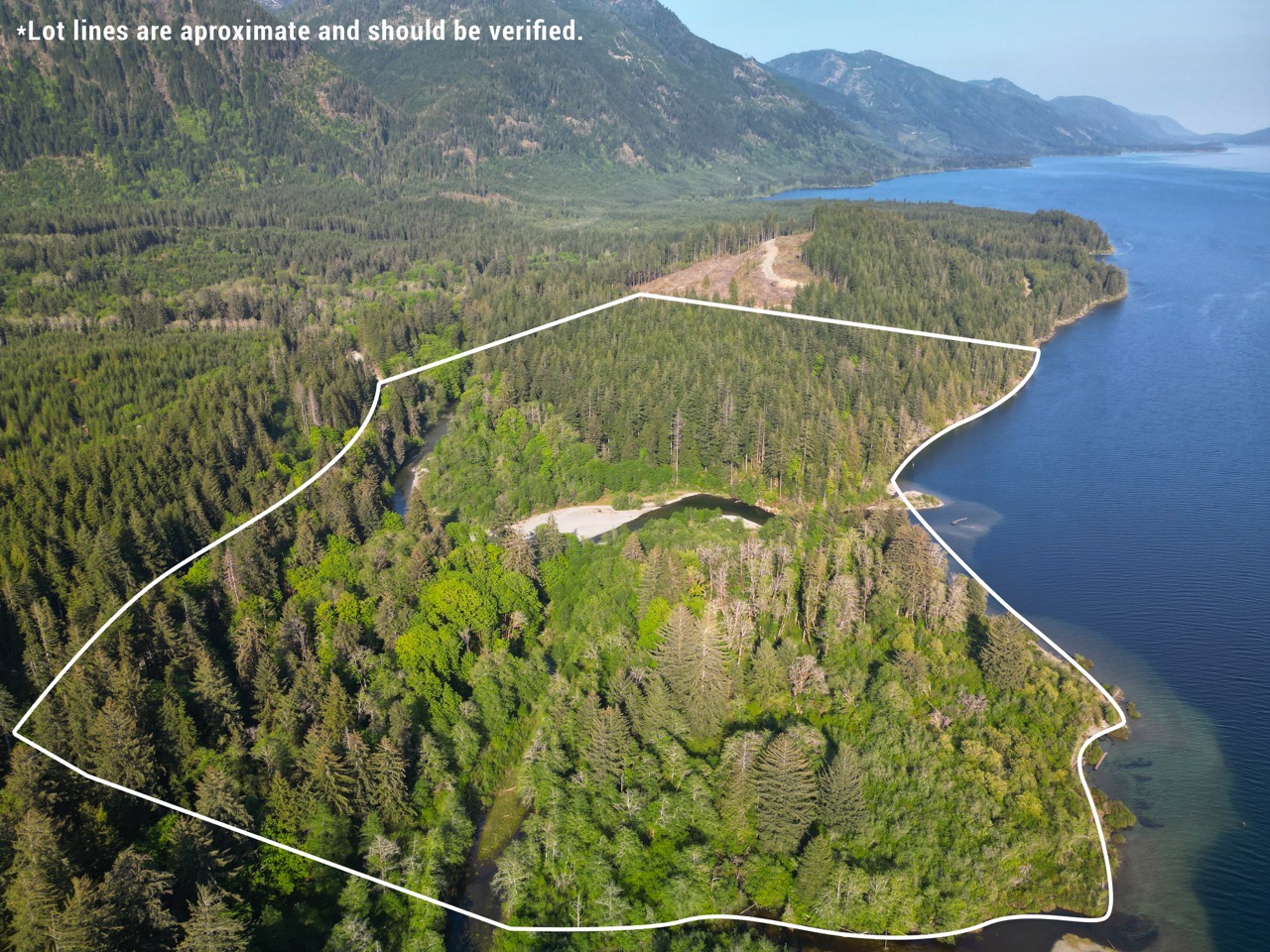 Price: $4,200,000
MLS: 934376
Size: 49.42 Acres
PID: 027-501-647
Zoning: F-1 (See pg. 29)
Discover a breathtaking opportunity! This nearly 50-acre piece of land nestled on the enchanting shores of Lake Cowichan offers an unrivalled setting for your dreams to come alive. Prepare to be captivated as Shaw Creek gracefully meanders through this stunning property, adding a touch of natural wonder to an already picturesque landscape.
With a generous expanse of land, you'll have ample space to design your own private oasis. Imagine building your dream home or cabin, strategically positioned to maximize the mesmerizing views of the crystal-clear lake and majestic surrounding mountains. The soothing sounds of Shaw Creek will serenade you, creating a tranquil ambiance that effortlessly blends with nature's symphony.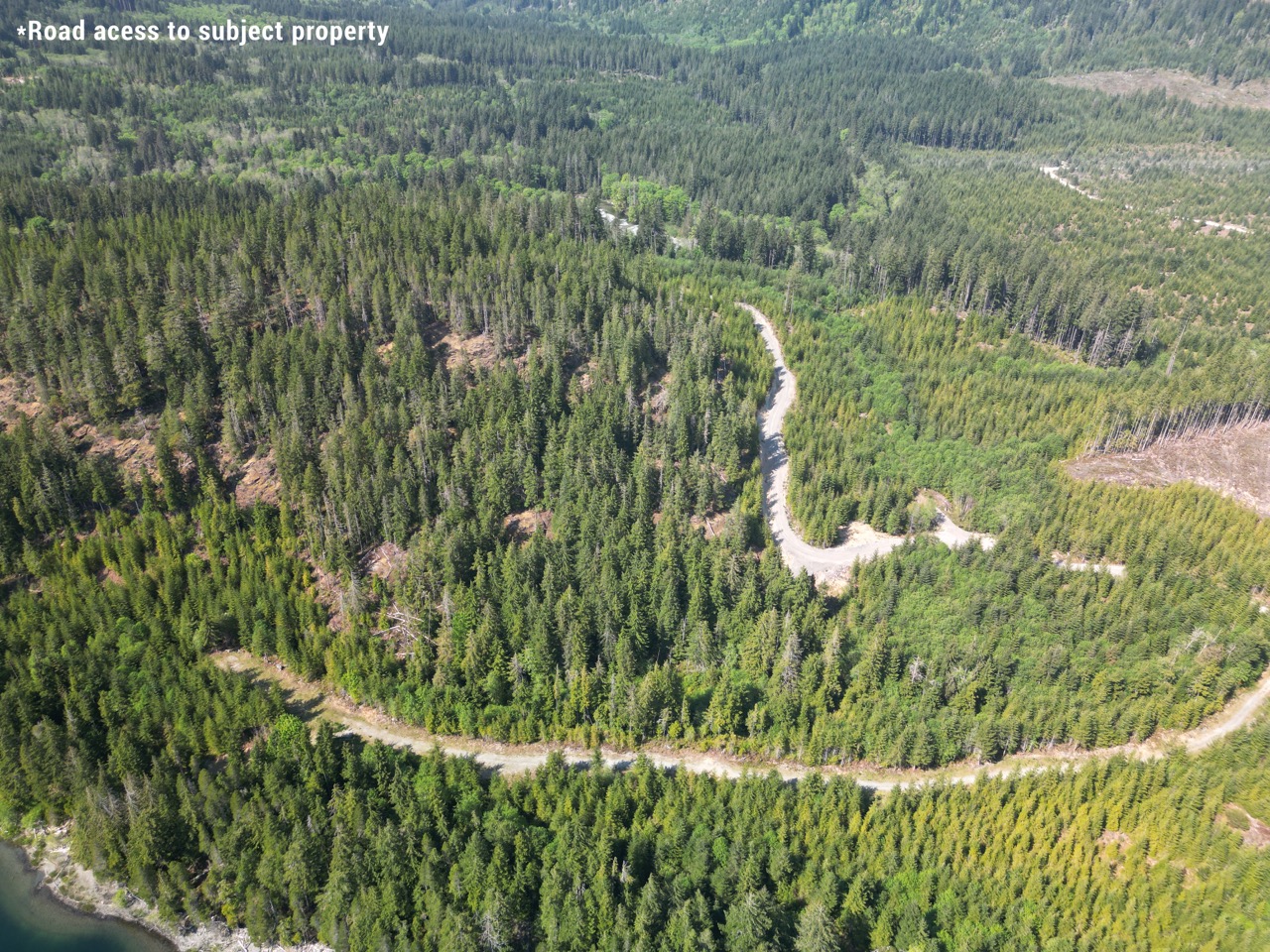 Whether you envision a serene retreat or an adventurous paradise, this property has it all. Explore the sprawling land and discover hidden trails that wind through old-growth forests, leading you to secret spots where you can reconnect with the wilderness. Immerse yourself in outdoor activities like hiking, fishing, or kayaking, with Lake Cowichan serving as your playground.
In addition to the natural wonders, this land boasts ample development potential. With 50 acres at your disposal, you have the freedom to create your vision with the required rezoning. Perhaps you dream of establishing a boutique eco-resort, a vineyard, or even a wellness retreat center. The possibilities are endless, and the canvas is yours to shape.
Conveniently located near the charming Town of Lake Cowichan, you'll have access to essential amenities, including shops, restaurants, and community services. Embrace a laid-back lifestyle while being within reach of urban centers such as Victoria and Nanaimo.
Don't miss this rare opportunity to own a piece of paradise. Immerse yourself in the tranquillity of Shaw Creek, the allure of Lake Cowichan, and the boundless potential of this 50-acre haven. Embrace nature's embrace and embark on a journey that promises a lifetime of cherished memories.
---
CRVD F-1 Zoning
5.1 F-1 FOREST RESOURCE 1 ZONE
Subject to compliance with the general regulations detailed in Part 3 of this Bylaw, the following regulations apply in the F-1 Zone:
1. Permitted Uses The following principal uses and no others are permitted in the F-1 Zone: a. Agriculture; b. Silviculture; c. Single-family dwelling; The following accessory uses are permitted in the F-1 Zone: d. Bed and breakfast accommodation; e. Buildings and structures accessory to a principal permitted use; f. Home occupation.
2. Minimum Parcel Size The minimum parcel size in the F-1 Zone is 80 hectares.
3. Number of Dwellings Not more than one dwelling is permitted on a parcel that is zoned as F-1.
4. Setbacks The following minimum setbacks apply in the F-1 Zone:
Type of parcel line

Forestry and Agricultural
Buildings and Structures

Residential Buildings and Structures

Front parcel line

Interior side parcel line

Exterior side parcel line

Rear parcel line

30 metres

15 metres

15 metres

15 metres

7.5 metres

3.0 metres

4.5 metres

7.5 metres
5. Height In the F-1 Zone, the height of all buildings and structures must not exceed 10 metres, except in accordance with Section 3.8 of this Bylaw.
6. Parcel Coverage The parcel coverage in the F-1 Zone must not exceed 20 percent for all buildings and structures.
7. Parking and Loading Off-street parking and loading spaces in the F-1 Zone must be provided in accordance with Sections 3.12 and 3.13 of this Bylaw
---
GATED ROAD ACCESS
A new road constructed gives access to the property from North Shore Road.
This road is gated, and access can be requested by completing the contact form below.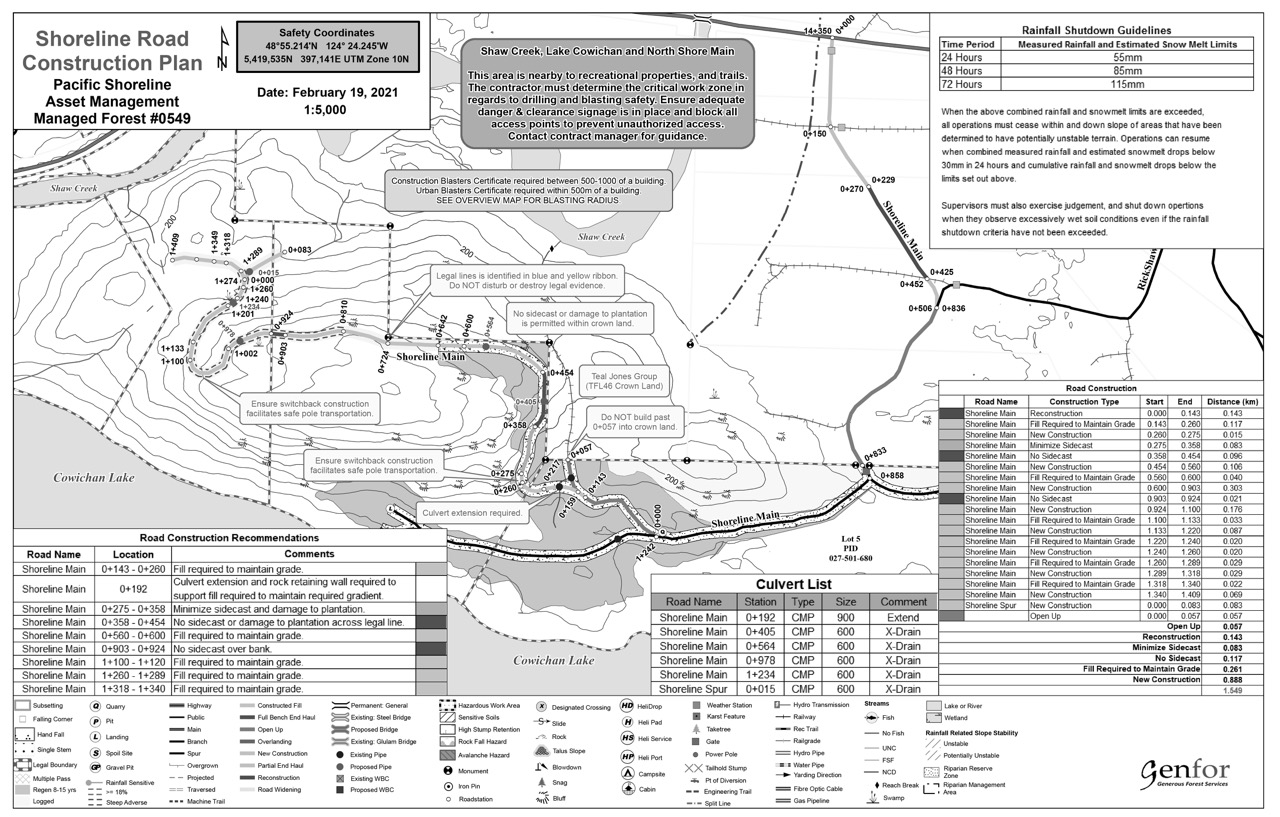 ---
DIRECTIONS
Located 20 minutes outside of Youbou, BC. The well-maintained road is unpaved, but accessible by car.
Please complete the contact form below for a walking tour of the land.
---
CONTACT US
If you'd like to receive an information package for the property, please complete the contact form below.