Selling My Nanaimo Home
Experience, Coordination, & Service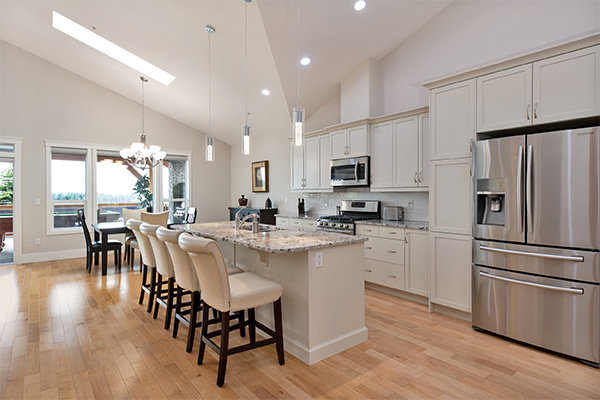 Everyone has anxieties about selling their Nanaimo home regardless of how experienced they are buying and selling real estate. The most common question we receive is, "What do I need to get my house ready to sell?". We are here is help you understand every step of the process, from preparing the interior and exterior of your property to making sure possession of your home goes smoothly after the deal completes.
In preparing your home, we offer assistance from our staging consultant, Finishing Touches In-Home Styling. As your staging consultant, they will visit your home and provide a full report on what is needed to present your home. This service is free of charge to our clients.
Once your property is ready for sale, we take great pride in creating the marketing materials for advertising your home for sale. Professional photography, drone footage, video, Lazer generated floorplans, and print brochures attract buyers to your real estate listing.
Listing Portfolio
6702 Medd Rd
3379 Mariposa Dr
671 Colonia Dr
Extensive Professional Network & The Best Online Exposure.
Deciding to sell your home is a difficult task without guidance. If you're considering selling your Nanaimo home or Condo, chances are you've been thinking about this for some time and have had significant changes in your life. Below you'll find our plan to market your home to get the best possible return on your investment. We'd be happy to give you a more comprehensive presentation, in person, when you're ready.
The Best Price
Finding the Best Price For your Nanaimo home ensures that we get the most exposure and competitive bids on your home. Based on the desirability and location of your home, we may choose to prices your home competitively to compel buyers to make multiple offers driving up the purchase price beyond what we initially listed. Otherwise, if your home offers a unique buying opportunity, with little or no comparable properties, we'll set your initial listing price high and market the house through our network of over 1200 realtors from Anchorage, Ak, to Key West, Fl.
The Best Exposure
As mentioned above, we have a network of over 3000 REALTORS® across Canada and the United States who represent buyers looking to relocate to Nanaimo or Vancouver Island. In addition to our referral network, we'll be heavily marketing your property locally through Multiple Listing Services such as CREA and VIREB, syndicating your home through listings publications, and hold multiple open houses to create as much buzz as humanly possible. Furthermore, we have a database of thousands of potential homebuyers to which we'll market your home directly, which can expedite the sale of your property significantly.
The Best Online Marketing
Over ninety percent of homebuyers initiate their search online for real estate, of which seventy-five percent start there search from a mobile phone. Due to this, online marketing is imperative to getting you the best possible price for your Nanaimo home or condo. We use the very best real estate marketing software from Real Estate Webmasters, spend thousands of dollars a month driving traffic (visitors) to view your listings, and employ innovative Social Media Marketing techniques to ensure the best possible internet exposure for your home. Currently, fifty percent of homes sold in Nanaimo are purchased by individuals who don't reside on Vancouver Island. Marketing your home correctly online will expose your home to the most significant demographic, relocation buyers.
The Best Offers
Though our innovative marketing techniques, the offers we receive will be instantaneously communicated, to you without delay. We'll review the terms and conditions as part of the buyer's offer and ensure you understand all facets of the contract before we accept. These offers are considered carefully to ensure we have the right price, closing dates, and conditions. We'll also arrange a purchase of a new home locally if necessary, or refer you to our REALTOR® network if you chose to buy anywhere in North America.
Our homes are our most important asset beyond our families and health. If your life is changing and you need to sell your home, make sure you choose the top professionals to help. Please contact us anytime, if and when you're ready to sell your home.
Contact Your Nanaimo Real Estate