Nanaimo School Resources
Relocate to Nanaimo School District 68 Catchment
Research Where's best for your child to grow
The elementary schools in the Nanaimo Ladysmith School District are located in some of the most beautiful locations which a child could attend school. Many schools overlook the ocean, old forests, and quiet pastures. Any child would be happy to begin their education at the elementary schools in School District 68, listed below.
The Nanaimo Ladysmith School district is broken into 26 catchment areas and has over 15,250 Students attending 27 Elementary Schools and 6 Secondary Schools. Of these schools, there are 5 French emersion schools offered for parents that want a leg up for their child. There is also Island ConnectED, a distance education school, offering classes for students between kindergarten and grade twelve. Research the schools below to learn where you want your child to go to school when relocating to Nanaimo.
Below you'll find information and rankings for different elementary schools and the homes for sale in their respective catchments areas for School District 68. These areas are subject to change over time, so always confirm that you have the correct catchment area associated with the address of the home you're considering purchasing through the Nanaimo Ladysmith School District and the City of Nanaimo.
Register my child
What you'll Need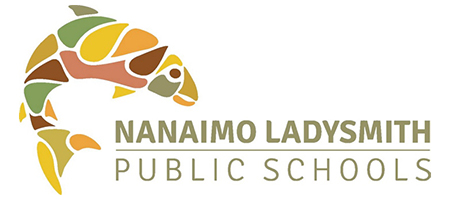 The following documents must be scanned and uploaded as part of the application process:
1. Proof of citizenship and child's Date of Birth (one of the following)
Birth Certificate
Canadian Passport
Immigration Documents
Citizenship Documents
2. Proof of Residency (two of the following)
Drivers Licence from British Columbia
Tax Assessment
Completed contact of Purchase and Sale
Residential Tenancy Agreement
Utilities Bill
Rental Agreement
3. Child Custody/Guardianship
4. Previous Report Cards
Dates and Online Registration
January 6, 2021, at 8:00 am, the beginning of online registration for the Nanaimo Ladysmith School District. If your child is new to the Nanaimo Ladysmith Public Schools system or have a child turning five before December 31, 2021, you need to register your child for the catchment area you wish them to attend school. All applications must be received by June 15, 2021.
If you want your child to register in either Late or Early French Emersion, the application must be received before January 31, 2021. The selected students will be decided by lottery, and notification will be sent to the parents of the children chosen to attend in early February 2021.
Secondary Academies (Arts and Athletics) application must be received on or before March 1, 2021, and the students that will partake will be determined either by application or audition/try-outs.
Beach Volleyball • Lottery
Hockey • Lottery
Jazz • Audition
Lacrosse • Try-outs
Performing Arts • Audition
Soccer • Lottery
Notification will be sent to the parents of the children chosen to attend in May 2021.
School transfer requests are due on or before March 1, 2021, through the online application process. This application type includes students looking for placement from out-of-catchment.
Can't submit an online application?
Contact the District Administration Center at 395 Wakesiah Avenue, Nanaimo B.C
250-741-5264
Strong Start Program
---
The strong start is an early year's drop-in program for children under 5 and their parents. There are 8 locations in Nanaimo elementary schools with varying drop-in times. Parents and their children will enjoy songs, stories, art and other activities. This is a great community resource for children and parents. Parents get to meet other parents from their neighbourhoods while providing their children with unique and inspiring learning opportunities. This program is at no cost through the bc government and will help prepare your child for kindergarten.
The Strong Start program is brilliant for new families looking for a drop-in program, but are on a limited budget. Here are the Nanaimo Ladysmith School District elementary schools that offer this program. Owning a home in one of these catchment areas is not required, but being closer to these schools makes this program very valuable to homebuyers with children under 5 year of age.
Here are the local schools that offer the Strong Start drop-in program, as wells as the time and days of the week it's available.
Bay View Elementary
Days of the Week:

Monday to Friday

Strong Start Hours:

8:45 - 11:45 am
Cedar Elementary
Days of the Week:

Monday to Friday

Strong Start Hours:

8:45 - 11:45 am
Fairview Elementary
Days of the Week:

Monday to Friday

Strong Start Hours:

8:45 - 11:45 am
Frank J. Ney Elementary
Days of the Week:

Monday to Friday

Strong Start Hours:

9:00 am - Noon
Georgia Ave Elementary
Days of the Week:

Monday to Friday

Strong Start Hours:

9:30 am - 12:30 pm
Ladysmith Primary
Days of the Week:

Monday to Friday

Strong Start Hours:

8:45 - 11:45 am
McGirr Elementary
Days of the Week:

Monday to Friday

Strong Start Hours:

8:45 - 11:45 am
Quarterway Elementary
Days of the Week:

Monday to Friday

Strong Start Hours:

12:30 pm - 3:00 pm
Contact Your Nanaimo Real Estate Professional