Old City Quarter BC Homes
Real Estate in Old City Quarter British Columbia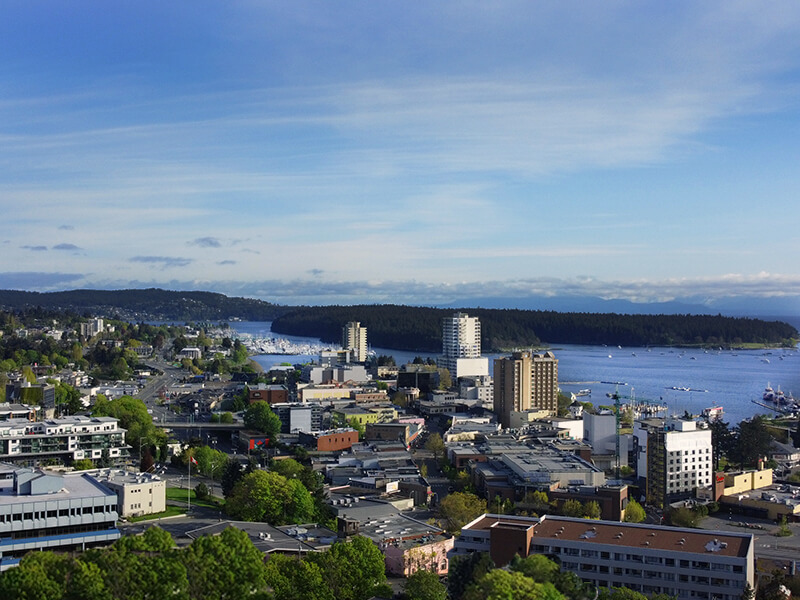 Included below are homes for sale and real estate in Old City Quarter, BC.
Homes and Condos for sale in the Old City Quarter of Nanaimo have the best access to the Nanaimo Harbour. Cruise ships regularly dock in the Harbour City so the passengers can experience the historical significance this West Coast community has to offer. Homebuyers have access to a variety of local shops and restaurants that sell the very best that Vancouver Island has to offer. Many luxurious condos surround the waterfront such as Cameron Island and Pacifica. The Nanaimo Casino is a popular destination as well as the Port Theatre for top-notch music and theatrical performances. Homebuyers searching in the Old City Quarter will find a variety of houses and condos that fit all budgets and architectural tastes.
And, for your convenience, feel free to register for a free account to receive email alerts whenever new Old City Quarter listings come on the market that match your specific criteria.
Old City Quarter Homes for Sale
December 1, 2023
All Featured Nanaimo Communities
Why the Old City Quarter of Nanaimo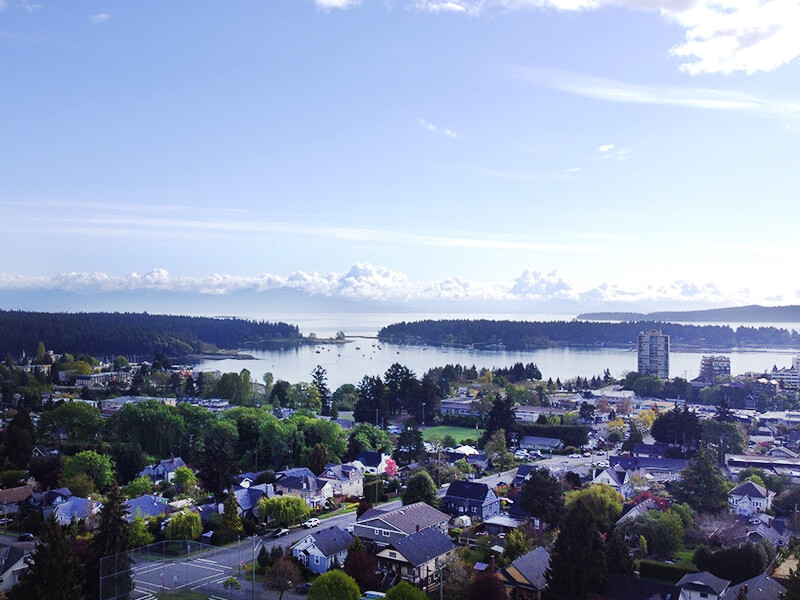 Waterfront condos and classic heritage houses are the primary residential options for homebuyers considering purchasing in the Old City Quarter. Homebuyers looking for a Century House will have many opportunities as the history of Nanaimo Old City Quarter goes back over 150 years. These houses' classic architectural style and intricate embellishments will impress the most discerning homebuyers and craftsmen.
Homebuyers that prefer to walk or cycle will be delighted as everything that someone could need is within a one-kilometre radius of the Old City Quarter. The City of Nanaimo has recently added dedicated biking lanes and has begun restricting access by vehicles to the Old City Quarter, making exploring the historic streets on foot a relaxing experience.
Old City Quarter Highlights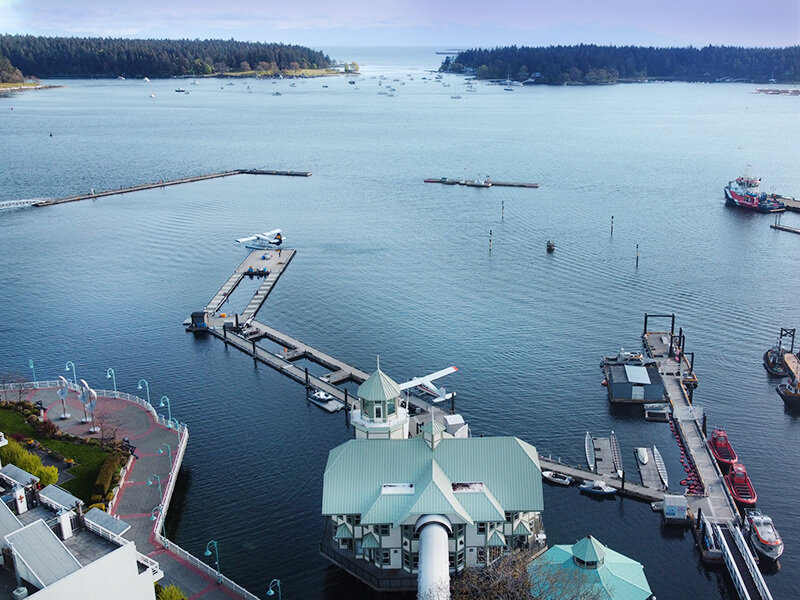 The Old City Quarter is considered the downtown core of Nanaimo. Homebuyers looking for a vibrant social life will be overwhelmed with activities, events and restaurants. The Port Theater hosts fantastic concerts and performances in its stunning auditorium, which also hosts Nanaimo's annual graduation ceremonies for VIU Students. The Nanaimo Museum and Art Gallery are perfect if you're looking to learn more about Nanaimo's History or its local artists. To have a relaxing stroll along the waterfront, visit the Nanaimo Harbour, with multiple stores, shops, and breathtaking harbour views.
Some of the very best restaurants in Nanaimo are found in the Old City Quarter. The Nest Bistro has an inventive menu and seasonal cuisine that will impress the most avid dinner. Gina's Cafe is a Nanaimo landmark serving Mexican food in its brightly coloured restaurant overhanging the cliffside on Skinner Street. If you'd like to drink and have a delicious dinner in the harbour, look no further than the Lighthouse Bistro & Pub.
If you want to visit Downtown Vancouver, you're only 20 mins away. Harbour Air's main terminal is in the Old City Quarter of Nanaimo. Harbour Air will have you there instantly if you want to pop over for a Canucks or BC Loins Game!
Old City Quarter Parks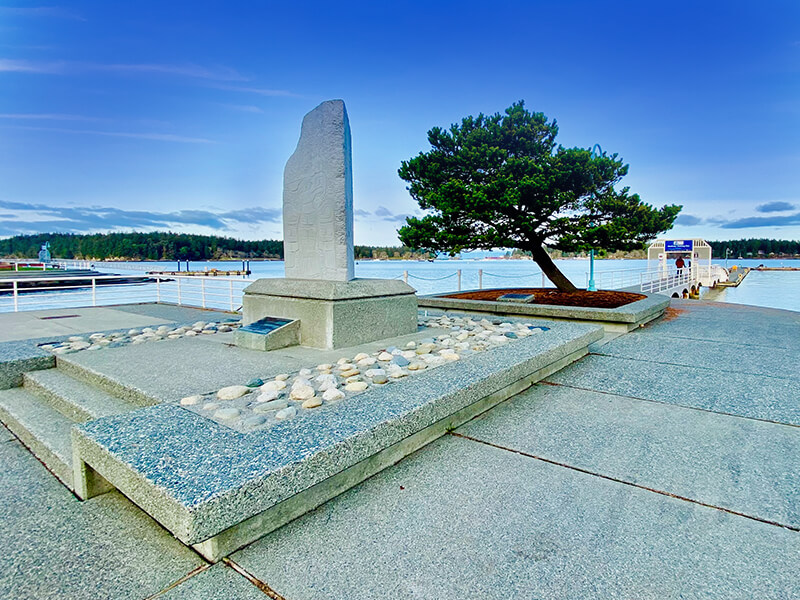 Maffeo Sutton Park is one of the most stunning parks found in Nanaimo. This Park has sandy beaches, expansive playgrounds for children, multiple settings for beautiful family photos, end endless views of the ocean and ocean wildlife. There's even and zip line operated by Wild Play that will allow you to glide over the waterfront like the eagles and herons.
The Nanaimo Harbourfront Walkway begins in the Old City Quarter. This paved pathway will lead you from downtown Nanaimo to the Chinese Memorial Gardens Park, filled with beautiful cherry blossom trees from late March into early May.
Nob Hill Park is a quiet little park with a playground surrounded by beautiful century Houses built in the early 1900s. This historical park is perfect for a picnic and letting children play on warm sunny days in the Historic Old City Quarter of Nanaimo.
Old City Quarter Elementary and Secondary Schools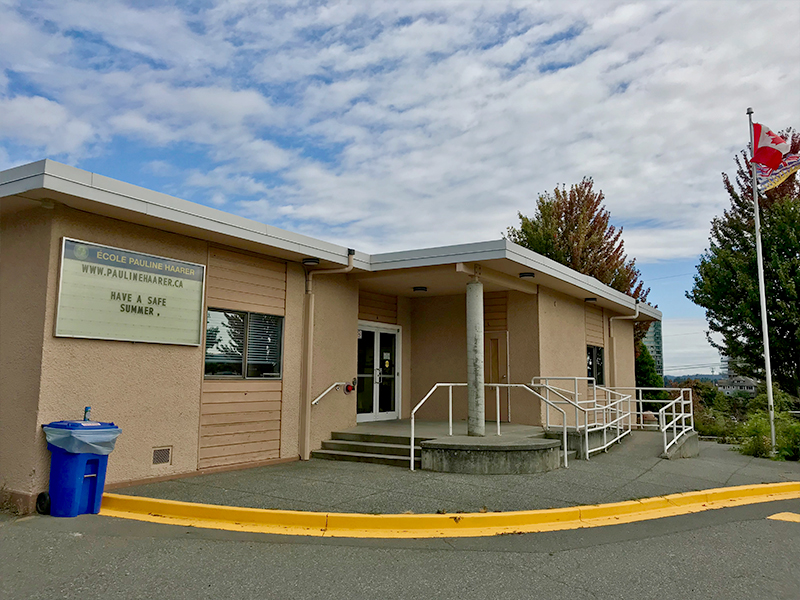 Families that live in the Old City Quarter of Nanaimo with fall into the catchment area for École Pauline Haarer Elementary School. This elementary school Is surrounds by a large outdoor field.
If you would like more information about your child catchment area for elementary or secondary school in nanaimo, contact the Nanaimo Ladysmith School District (SD68) at the following website: School District 68
Contact Your Old City Quarter Real Estate Agent