New Construction Real Estate in Nanaimo BC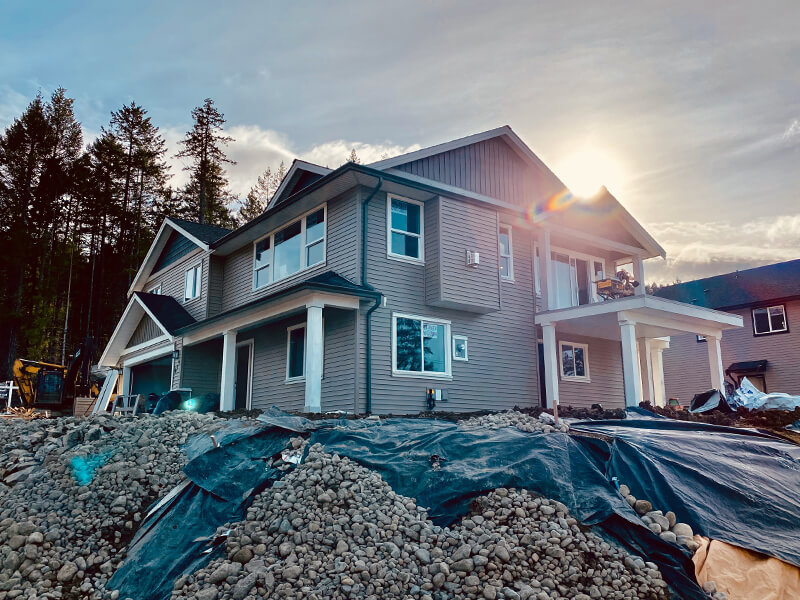 There is a construction boom on Central Vancouver Island, and many new construction homes are listed for sale every week. See the latest new builds in Nanaimo and surrounding areas. If there is a home you like, but it's not the right time, we can contact the seller to confirm future projects that could suit your needs. Whether you're looking for new homes in a new development or on an acreage, you'll find the perfect place here.
Some of the top communities to find new construction homes are Linley Point, Hammond Bay, Upper Lantzville, Jingle Pot, Chase River, the University District, and Ladysmith. Many of the homes built come with a self-contained suite that allows homeowners to receive rental income while still enjoying their new home.
See the Latest New Constructions Home in Nanaimo BC and Surrounding areas below:
New Construction Homes for Sale
October 4, 2023
Search New Construction Communities
About New Construction Real Estate in Nanaimo BC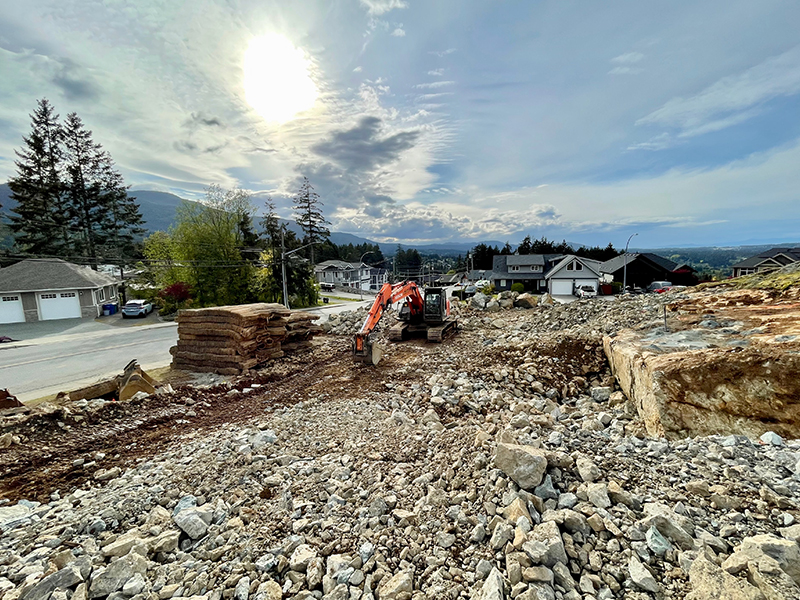 New Construction Houses in Nanaimo are a top choice of homebuyers due to the fantastic new subdivisions in exciting areas. New houses have the latest finishings and styles, giving homebuyers a luxurious place to entertain friends and family.
Buying a new construction house is like no other feeling. Knowing that you are the first to make memories in that house is a unique experience. There is also the security of knowing that you're protected under a new home warranty for ten years. Having the ability to have professionals remedy issues as they arise is very empowering.
When buying a new home, there are some essential processes that you need to follow to ensure you're protected as a homebuyer. Many aspects of the purchase, such as taxation, documents required, and contract subjects, are much more laborious than you'd expect. Below you'll find some critical differences when making an offer on a New construction house compared to a resale house. If you have any questions about buying new construction real estate, don't hesitate to contact us, and we'll be happy to answer your questions.
FREQUENTLY ASKED QUESTIONS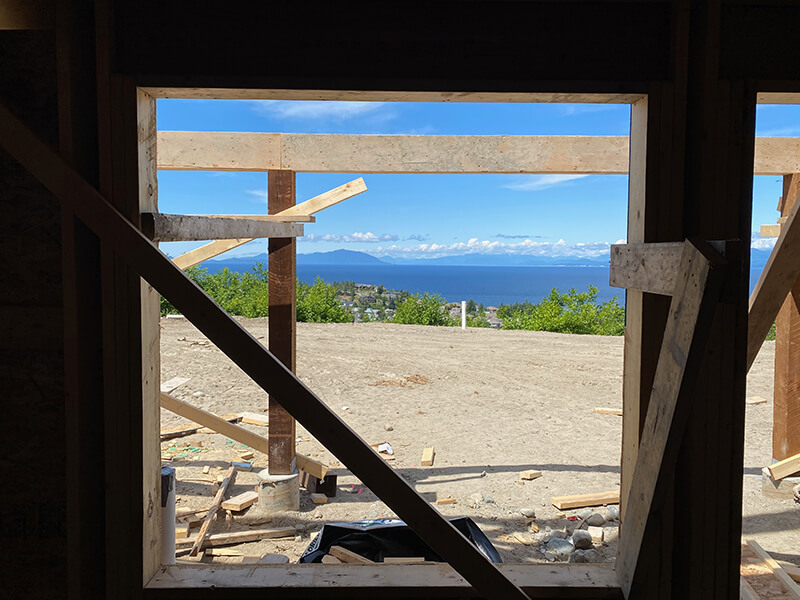 What is Considered a legal suite in Nanaimo? A Suite is the typical real estate term used when describing a home with separate accommodations from the main house, which can be legally rented to another person. Carriage houses are another standard type of secondary suite, which is found above garages. Homes with suites are trendy in Nanaimo as this provides the homeowner with additional income to pay the mortgage.
Legal suites must have certain features approved by the City of Nanaimo, which makes them a legal suite. The features include separate entrances, separate heating systems, fire barriers between the main house and suite, and an independent electrical panel, to name a few. The home itself needs to be zoned to have a secondary residence, which varies based on location, lot size, and other factors. It's best to speak with your Realtor regarding the legality of suites and how this could affect your purchase.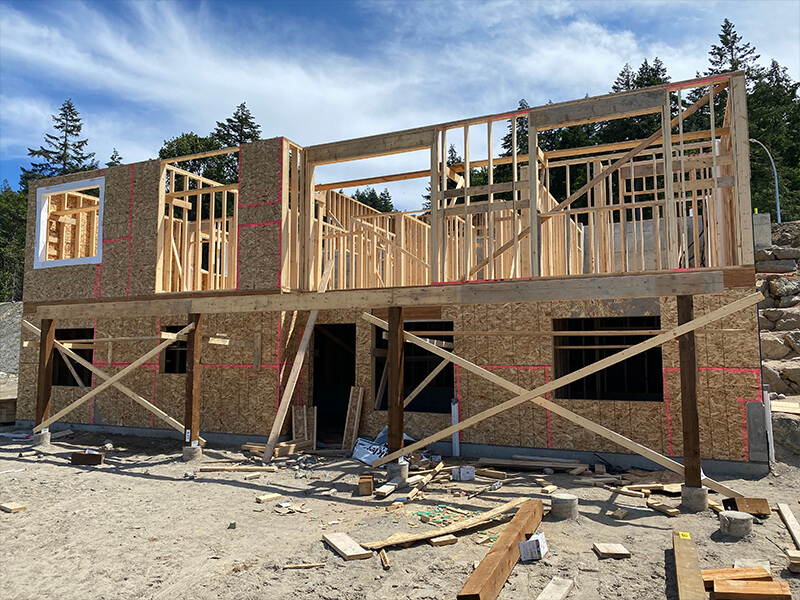 What is an Occupancy Permit, and do I need it in Nanaimo? Occupancy permits are given to a builder once the home has passed a final inspection, ensuring the home is safe and meets building code specifications. When a house is under construction, it is not fit for habitation, and it is deemed a construction site.
Before someone can occupy a new construction house, they must have received an occupancy certificate that would be granted by the City of Nanaimo or another regulatory body that approved the construction permit. When buying a new construction home, you must confirm the house's projected completion date. The builder will provide you with an occupancy certificate before the completion of the sale.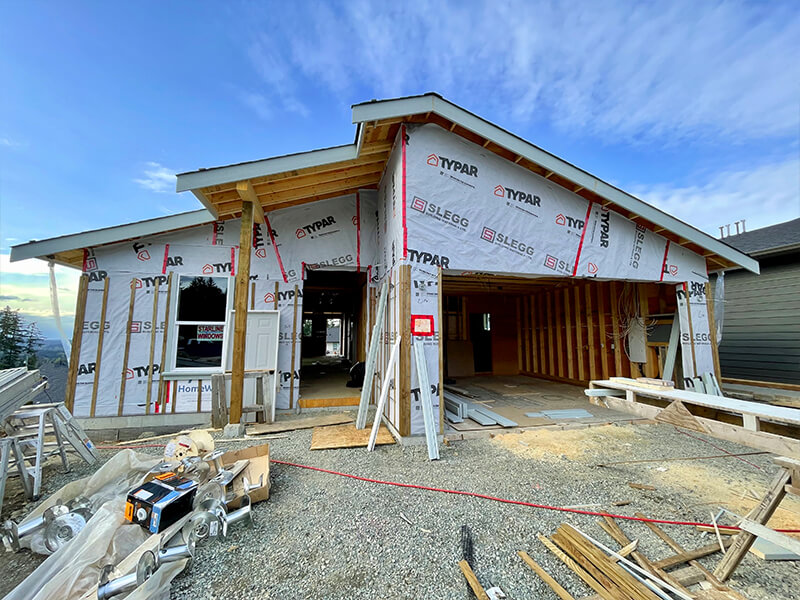 Do Nanaimo New Construction House Have New Home Warranty? A new home warranty is an insurance policy provided by the builder to the buyer. The policy covers issues that can occur in the home and is commonly referred to as a 2-5-10 policy. 2-5-10 are the years the policy covers certain aspects of the house. 2 years for labour and materials, five years on the building envelope, and ten years on the home's structure.
If something was to go wrong and the builder refused to correct the problem, buyers of a new home covered under the 2-5-10 warranty can contact the policy provider to remedy the issue. This process is fantastic for resolving disputes between builders and buyers and ensures that the house will be a good investment for years to come.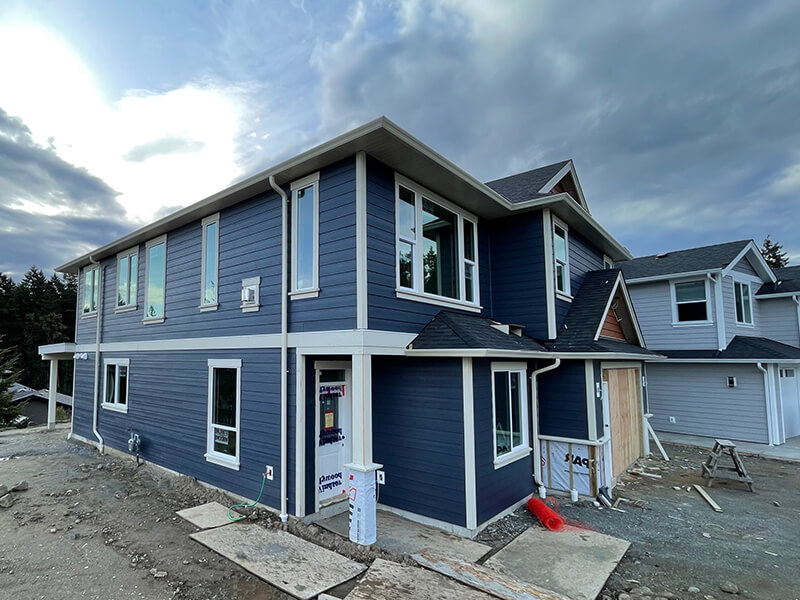 What is a Deficiency List? A deficiency list is a legal document created between the builder and buyer of a new construction home, typically ten days before completing the sale. This document lists the house features that require maintenance or repair and the costs associated with the repairs before the buyer takes possession.
Both parties sign the document and agree if items are not completed before they move into the house, the buyer's notary will hold back the agreed amount in the deficiency list until they are completed. If the builder doesn't correct the items before a specified date, the notary holding the money releases it to the buyer to fix the issues on their own.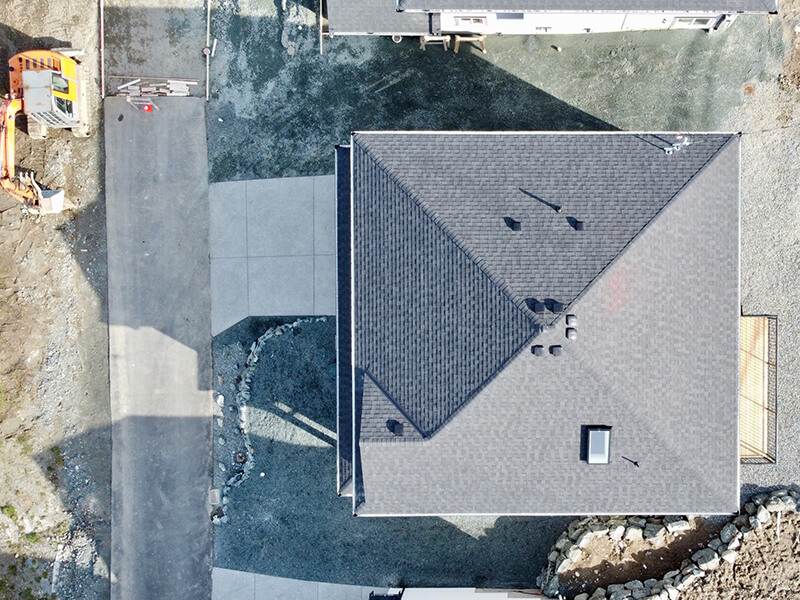 What is a Builder Lein Holdback? Building a new home takes a lot of collaboration between different trades and professionals with a general contractor. Sometimes issues arise, payment for services is disputed, and the Tradespeople are not paid. When this occurs, the Tradespeople will put a lien on the home title that needs to be paid before the home sells.
A builder lien holdback will keep a specified amount of money held back from the seller, with the buyer's notary until around 55 days have passed since the completion of the sale. That amount of time limits Tradespeople from applying for a lien against the house title by law. The builder's lien holdback protects the buyer of a new home from paying any builder's debts.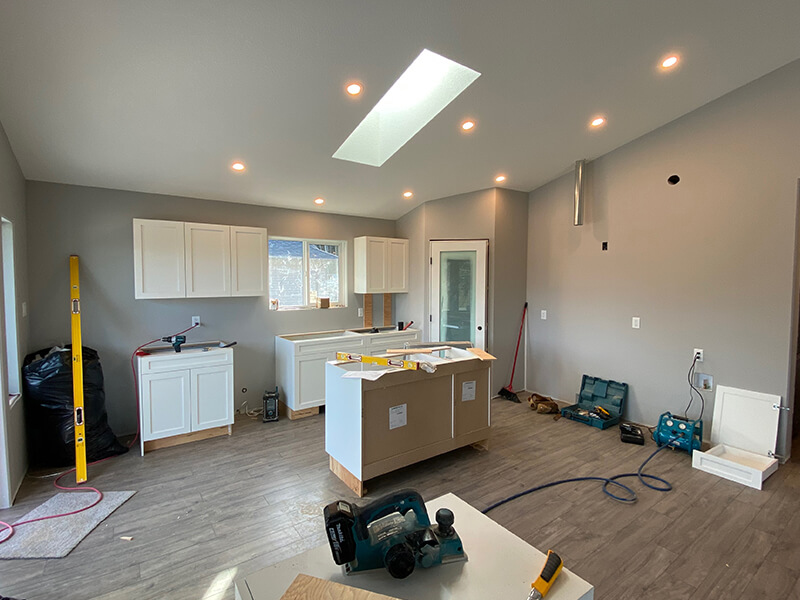 Do I Pay Property Transfer Tax on a New Construction House in Nanaimo? Most real estate in British Columbia has Property Transfer Taxes (PPT) paid by the buyer with purchasing a home. This amount is 1% of the first $200,000 and 2% on the remainder of the price, including $2,000,000. However, PPT is not paid on new construction homes under $750,0000.
If the new construction home exceeds $750,000 in fair market value, a portion of PPT is paid on the deal between $750,001-$800,000. If the new construction home sale price is over $800,0000, you will pay the full PPT on the home's purchase. This money must be paid on completing the deal and cannot be rolled into a mortgage.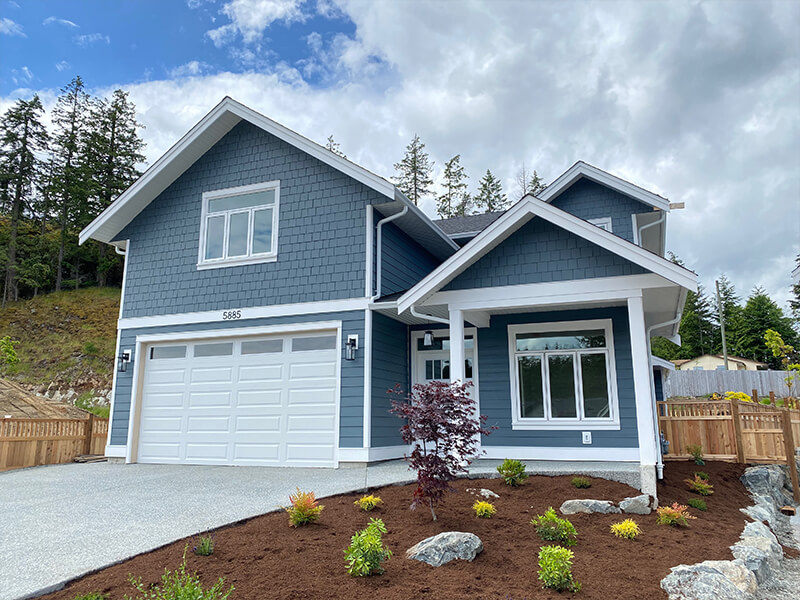 Do I Pay GST on New Construction Houses in Nanaimo? Yes. New construction homes require you to pay 5% GST on the purchase price. The seller rarely pays this tax, and it is the buyer's responsibility to pay these taxes. So, when a new home is listed for sale, you can assume that the purchase price will have an additional 5% of the price you'll pay as part of the offer.
One beneficial feature of paying GST as part of the purchase is that mortgage lenders will allow you to roll the GST into your mortgage. This mortgage feature means that you're not required to pay this total amount and can spread this expense over your home loan term.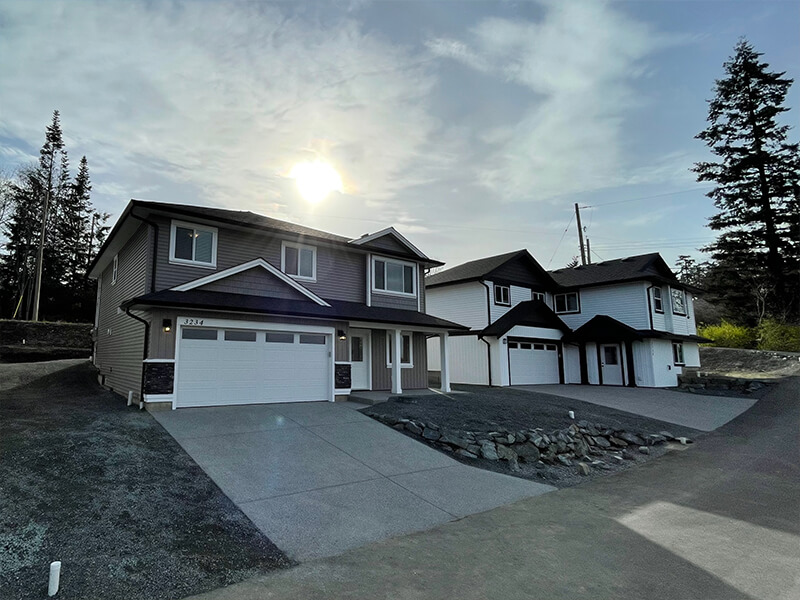 Can I buy a house that is not completed? People often buy new construction homes well before they are finished and approved for occupancy. In some cases, the construction has not started. When purchasing an incomplete home, you should learn everything about the finished product before completing a sale. Things such as builder specification sheets, similar properties that have been completed, and projected completion dates are vital. It's best to consult your Realtor about obtaining this information and past experiences with the builder.
Contact Your New Construction Real Estate Agent