Golf Course Houses and Townhomes
Retire and Play Golf Year-Round on Vancouver Island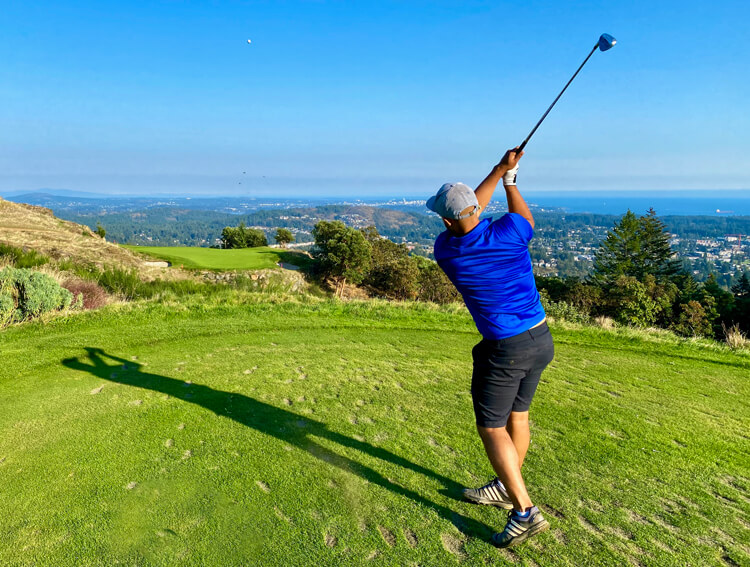 Many Canadians dream of the day they retire and play golf every day in an island paradise. Driving their golf cart from their home directly onto the golf course to tee off at sunrise while overlooking the ocean sounds impressive, but what if you didn't have to leave Canada to have this privilege? Moving to Vancouver Island makes this dream a reality for thousands of retirees every year.
After your kids have grown and you've retired, relocating and downsizing in one of Vancouver Islands' many golf communities found in Nanaimo, Nanoose, Parksville, and Qualicum Beach is a choice many retirees make every year. Retirees are coming here due to the mild temperatures, ocean views, and the opportunity to golf all year.
Nanaimo Golf Club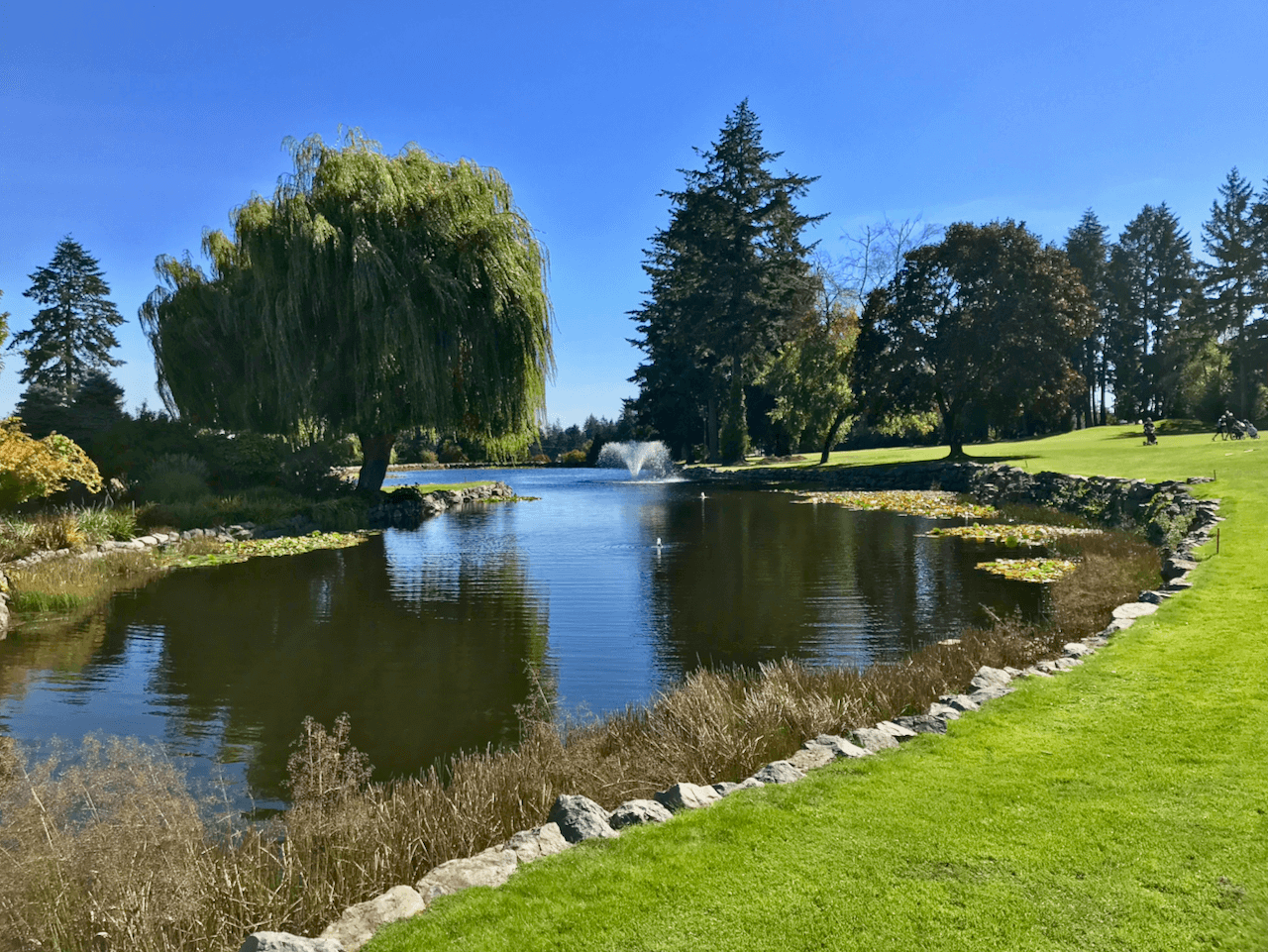 Nanaimo Golf Course is a challenging golf course first built-in 1968 as part of Lyburn Estates. Located in Nanaimo overlooking Departure Bay, homes and condos are highly coveted near the Nanaimo Golf Course. The Club House, Pro Shop and Restaurant were rebuilt in 2013 and have a stunning Westcoast Esthetic with panoramic views of the first and last holes.
Houses around Nanaimo Golf Course were built in the late 60s, and early 70's on large lots with beautiful gardens and shaded by mature trees such as Arbutus and Maple trees. This community was initially called Lyburn Estates but is more commonly referred to as the Departure Bay community. Houses in this area typically start at $800,000, and townhomes start at around $500,000.
Fairwinds Resort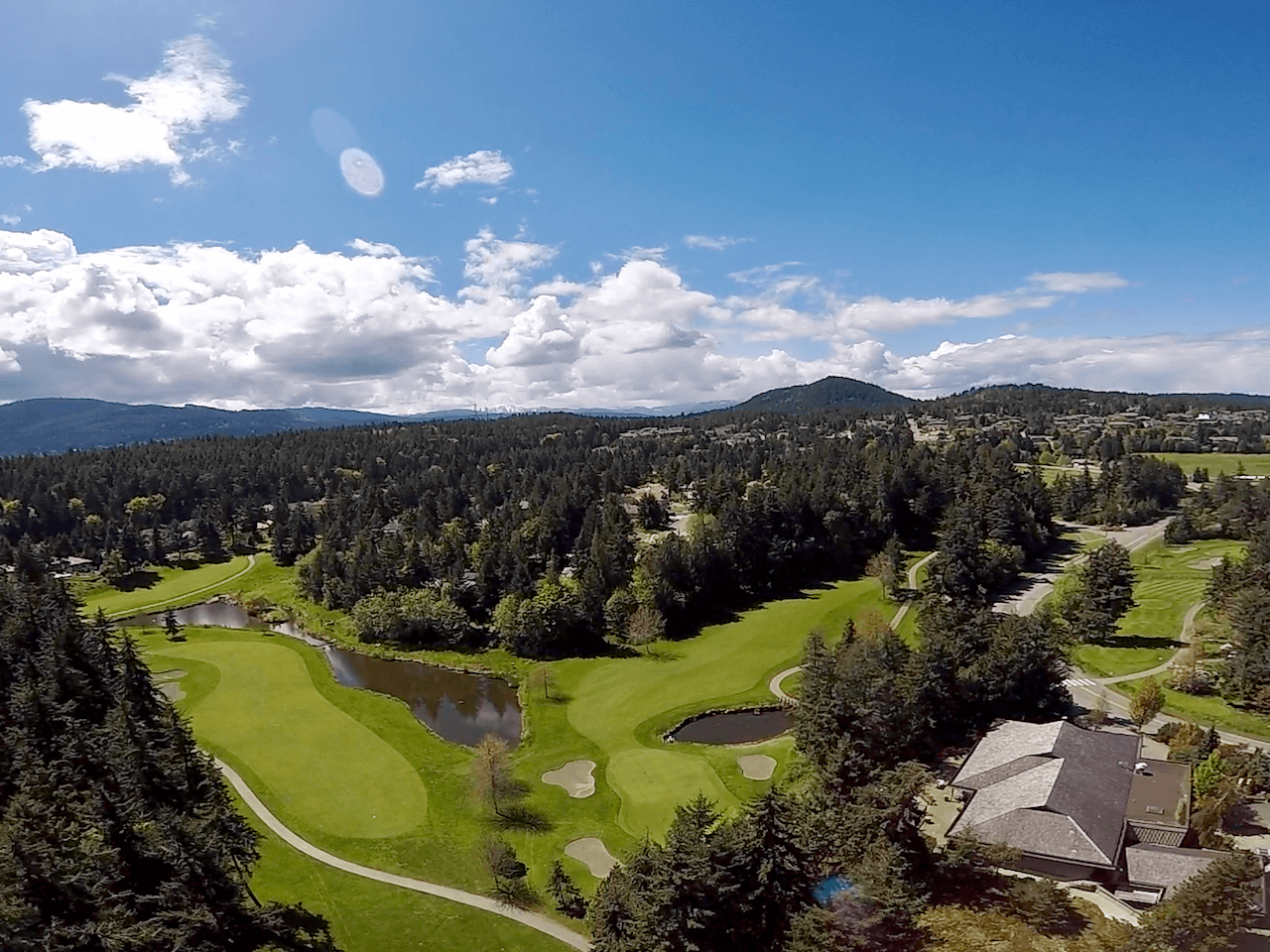 Fairwinds Golf Course is an affluent and awe-inspiring gold resort community in Nanoose looking at the ocean. Fairwinds has fantastic facilities, including a pro shop, restaurant, health centre, marina, and an excellent 18-hole golf course known as one of the best on Vancouver Island. Living at Fairwinds resort offers a lifestyle many dreams about, but few enjoy.
Houses in the Fairwinds community start at around $1,000,000 and offer some of the best examples of west coast living in British Columbia. Shopping and services are a 10-minute drive to Parksville or a 15-minute drive to North Nanaimo.
Morningstar Golf Club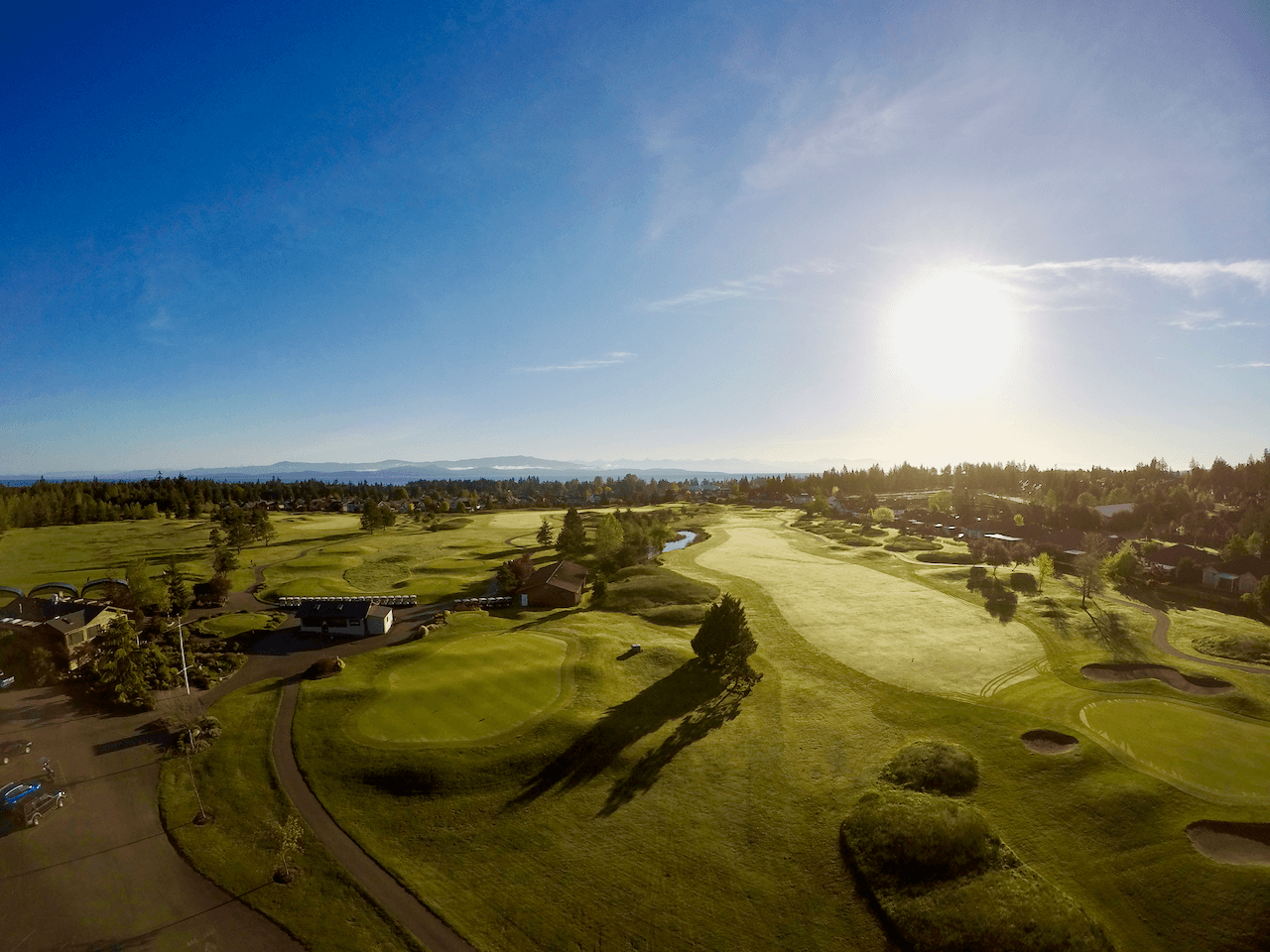 Morningstar is a pristine 18-hole golf course in the heart of Parksville surrounded by desirable planned communities. Built in 1990, Morningstar Golf Course has a pro shop, restaurant, and clubhouse. They offer golf lessons to men, women, and juniors looking to perfect their game.
Many of the homes found here are single-level homes with stunning gardens, underground services, and amenities ranging from groceries and liquor stores to pharmacies and doctors' offices.
All Golf Course Communities
Contact Your Nanaimo Golf Homes Real Estate Agent