Neighbourhood & Community Guide

Latest Nanaimo Real Estate by Neighborhood & Surrounding Communities
Below you'll find all the neighbourhoods and surrounding communities for Nanaimo and Vancouver Island Real Estate. Explore all that these pages have to offer including the latest homes for sale, community information, photos, and real estate statistics. If you don't have time to search, let us do the searching for you and sign up for email alerts of new listings as soon as they become available. It's completely free and you can unsubscribe at any time!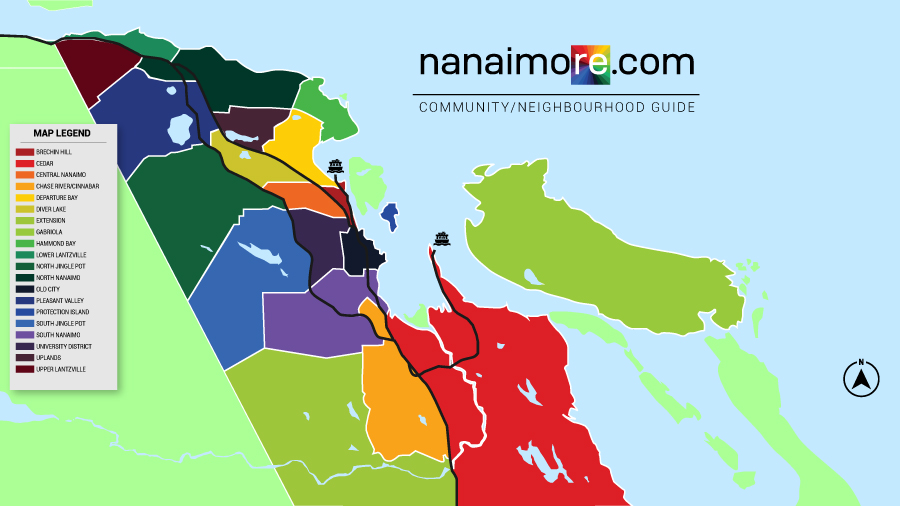 Browse Nanaimo Neighbourhoods and Surrounding Communities
Relocating to Nanaimo?
If you're planning to move to Nanaimo and need more guidance on where you want to live, please contact us. Don't wait, start living the Island Life Today! We focus on helping people relocate to Vancouver Island to find the perfect home. Visit our relocation guide if you'd like to know more about Nanaimo. And if you're searching from another country, not a Canadian citizen or resident, please visit our Internation Relocation page with information for foreign buyers relocating to Nanaimo or Vancouver Island.
Search Homes by Golf Course

Nanaimo and its surrounding areas have some of the best golf courses in Western Canada. If you're planning on relocating to Nanaimo and would like to live on or near a golf course, use our community guide. See you on the course!
Search New Construction Homes and Condos
Search By School Catchments