Nanaimo Relocation Guide
Resources for people moving to Nanaimo and Surrounding Areas
Nanaimo offers a world of opportunities for both yourself and your family. This beautiful West Coast city is known as The Harbour City and provides some of Canada's best living conditions. From the outdoor activities, cultural history, and mild climate to phenomenal schools, Nanaimo has something to offer people from all walks of life.
Nanaimo Community Guides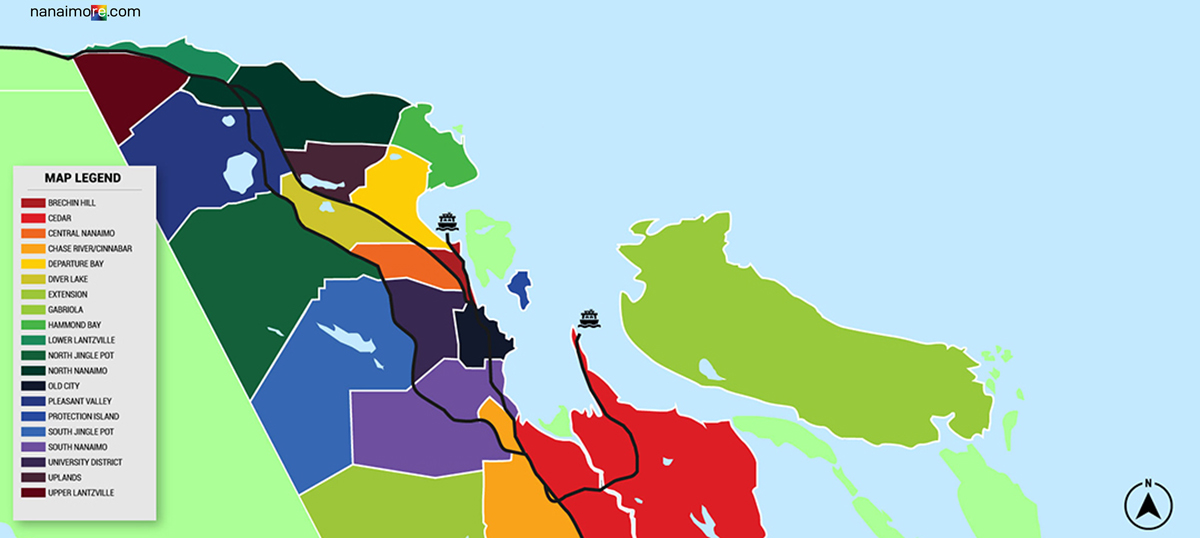 There are a variety of neighbourhoods in Nanaimo that suit different lifestyle choices of people moving to Nanaimo. Areas such as Brechin Hill, Departure Bay and Hammond Bay are known for waterfront Houses. And South Jingle Pot, Upper Lantzville, and Cinnabar Valley are known for large treed lots amongst mountainous terrain. Condos are primarily found in Nanaimo Old City Quarter and Harbourfront, among excellent restaurants and boutiques. Whether you're a family, retiree, or student looking for the best Canada offers, look no further than relocating to Nanaimo, B.C.
Below you'll find a link to our community guides with:
Community photos and videos
Up-to-date Real Estate Statistics
Neighbourhood Parks and Green Spaces
Latest houses for sale
Neighborhood School Catchments
Hospital Infomation
And much more!
Moving to Nanaimo has been the first choice for many Canadians in British Columbia and other provinces. The population has steadily increased by over 5% annually, with an estimated population of over 160,000 in the Nanaimo Regional District. The median age of the people in Nanaimo is around 45 years old. This city offers one of the best lifestyles for retirees and families looking to relocate to a safe West Coast community with excellent outdoor activities without the congestion and stress of a major city.
In the 1800's Nanaimo was known primarily for its massive production of coal and timber. Nanaimo is now known for tourism, education, retirement, technology, and recreation. The largest employment sectors are in medical care services which offer nurses and doctors many opportunities s many opportunities to move to the Island. Due to the booming retirement population, caregivers with varying specializations are in high demand.
Quick Facts About Nanaimo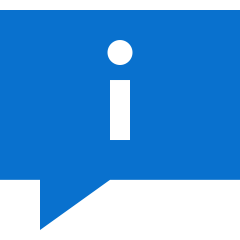 The information below offers you information about the many advantages of relocating to Nanaimo. It will give you information about the climate, demographics, schools, attractions, annual events, and suggestions on communities that will fit all budgets and living preferences. Use this guide to find out how moving to Nanaimo can improve your work-life balance.
Cities History
Nanaimo is known as Snuneymuxw by the Coast Salish indigenous peoples of Vancouver Island.
Snuneymuxw translates to "Meeting Place" in English.
In the late eighteenth century, Nanaimo was first charted on maps by Spanish explorers.
The British took control of the area in the early nineteenth century, and a trading post was established shortly after that.
The Hudson Bay Company built the first fort here in 1853, known as "the Bastion," a restored landmark of the Harbour City.
From the 1850s to the 1950s, Nanaimo was mainly known as a coal mining town, and the harbour served as an ideal port for coal ships.
Since the 1950's Nanaimo has had a robust forestry sector as the demand for coal diminished.
Local Climate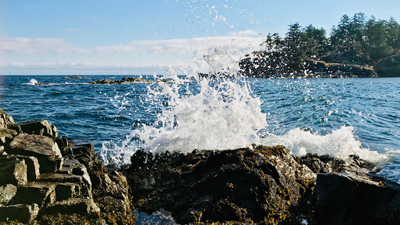 Nanaimo has one of the most temperate climates in all of Canada. The winter months average temperatures around 8ºC, while the summer rarely rise above 28ºC. Rainfall from late October through April is standard, though snow is infrequent and melts very quickly after it falls, while sunshine is abundant in the summer months from May through September. Unlike most residents of other Canadian cities, you'll find that Nanaimo Locals don't own snow tires.
Climate: Pacific RainForest
Annual Sunshine: 1940 hours
Annual Rainfall: 1100mm or 43 Inches
Annual Snowfall: 68cm or 27 Inches
Annual Snowfall: 68cm or 27 Inches
Avg. Summer Temp: 24ºC or 75ºF
Avg. Winter Temp: 7ºC or 45ºF
Nanaimo Statistics
Nanaimo's population is 104,800 as of 2022.
Located 23 Km West of Vancouver and 110 Km North of Victoria.
Nanaimo is the second-largest city on Vancouver Island.
The Local economy is driven by tourism, forestry, and medical industries.
Nanaimo is known for its namesake dessert, the Nanaimo Bar.
Nanaimo is the gateway to many other Islands found in the Strait of Georgia.
23 Meters (75ft.) above Sea Level.
95% Canadian Citizens.
20% of Residents are 65+.
Getting to Nanaimo

Nanaimo is on an island, and unless you plan to swim, you'll need a plan on how to get to Vancouver Island. There are no bridges from the mainland to the island, but there are many options to travel here by sea and air. If you plan to bring your vehicle to Nanaimo, a ferry is your only transportation choice.
Living on an island is a unique opportunity that awaits people relocating to Nanaimo. But how does one get to an island roughly 25 kilometres off the West Coast of Canada? Don't worry, and we're here to help. Below you'll find information on travelling by ferry, airplane, seaplane and helicopter to Nanaimo, British Columbia, Canada.
B.C. Ferries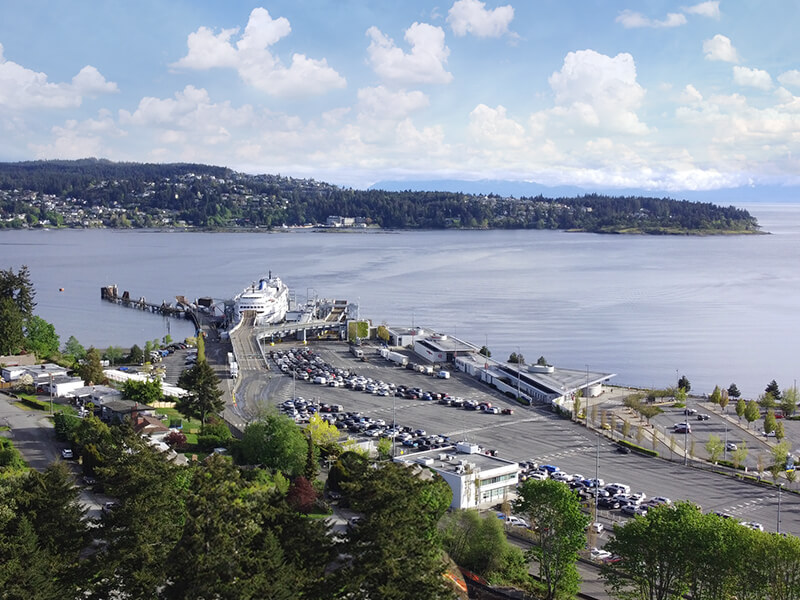 The most common mode of transportation to get to Nanaimo is taking a B.C. Ferry, either leaving Horseshoe Bay to Departure Bay or Tsawwassen to Duke Point. The ferry ride takes roughly two hours, and the scenery is spectacular sailing through the Georgia Straight.
Drivers can expect to pay approximately $60 (not including driver and passengers), and you can book sailing ahead of time, which is highly suggested for the minimal extra cost. If you're hauling a trailer, you will be charged extra. Please consult the BC Ferries Fare Index for more information on ferry ride costs and charges.
Foot passengers pay under $20 per ferry trip and can expect minimal or no wait times to board a ferry from Vancouver to Nanaimo.
Seaplane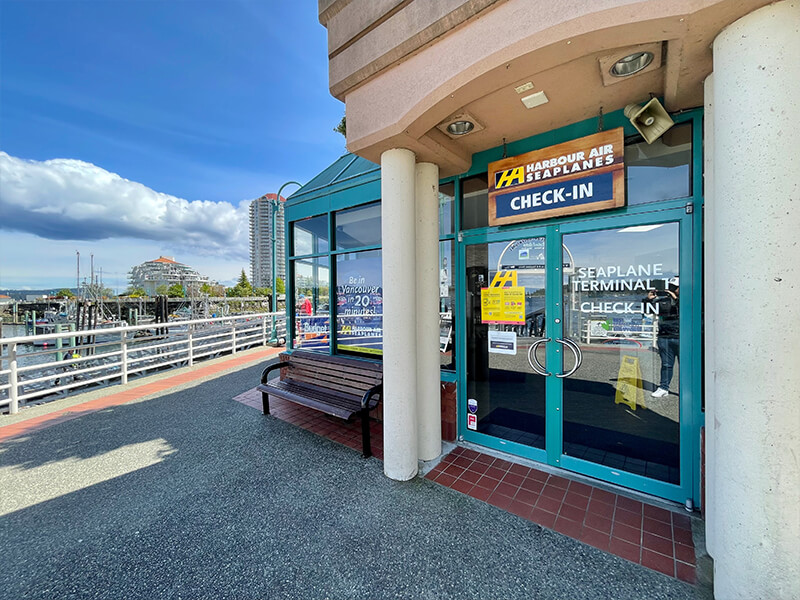 Seaplanes are a great option when you need to arrive in Nanaimo quickly on short notice. Seair and Harbour Air are based in Nanaimo and offer multiple daily flights.
The price per passenger varies between $80 and $130 depending on when you choose to fly, which typically takes 20-30 minutes to arrive. Flying over the emerald waters and dramatic rock formations is breathtaking, though noisy.
Flights will typically be cancelled if it's too foggy in with Nanaimo or Vancouver. So be sure to check the weather forecast and plan accordingly.
Helicopter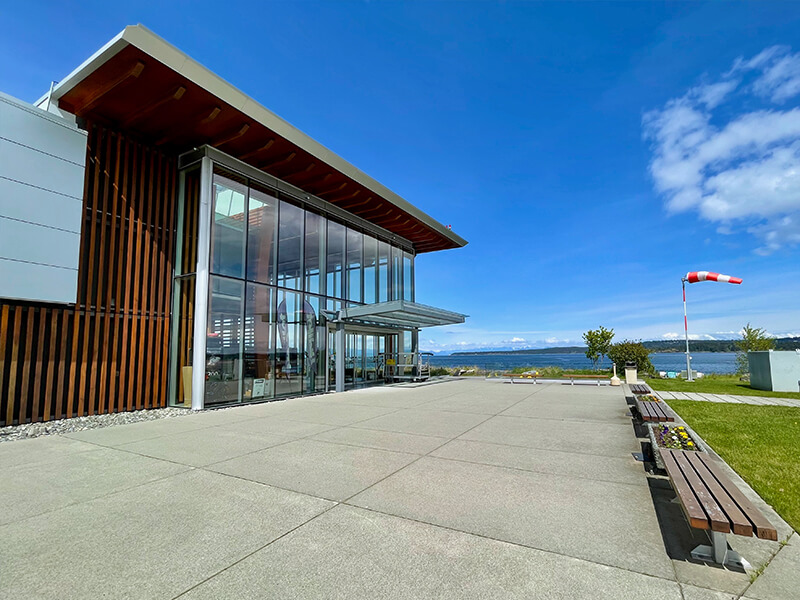 Don't like seaplanes, eh? Well, we have the perfect solution for you. Helijet offers helicopter flights from downtown Vancouver to Nanaimo's Harbourfront daily. Helijet is a based mode of transportation at a reasonable cost.
This mode of transport is fantastic for sightseeing on your trip to Nanaimo and very stable and relaxing. Helijet has been operating flights from Vancouver to Vancouver Island since 1986 and has over 150 people in its employ. Their core values are safety, professionalism, and trust.
Like seaplanes, helicopters need to consider the weather when flying over the Straight of Georgia between Vancouver and Vancouver Island. Due to this, heavy fog and poor weather conditions can cause flights to be delayed or cancelled, so plan accordingly.
Airport (YCD)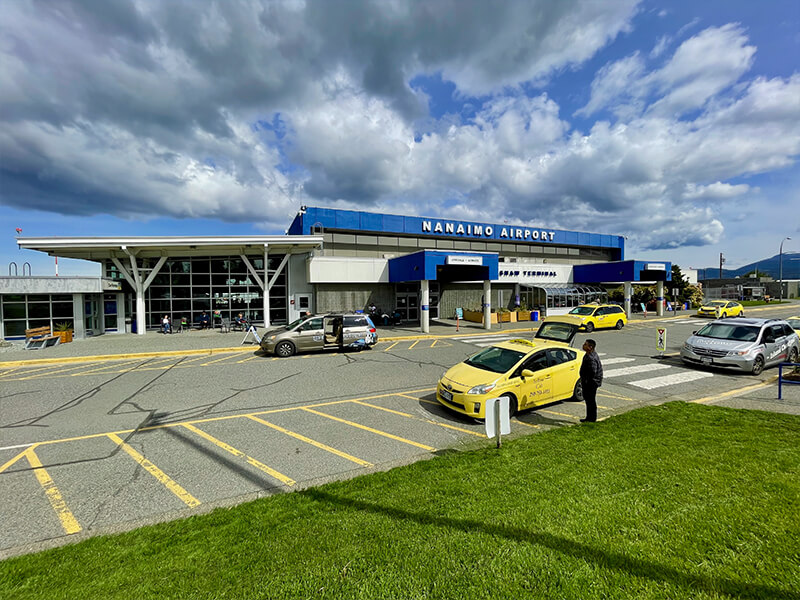 If you're flying from other parts of Canada or the rest of the world, Vancouver Island Airport (YCD) is 10 minutes south of Nanaimo. You can book many direct flights to Nanaimo from all over Canada or get a connecting flight through Vancouver Internation Airport.
You can rent a car at YCD or take a cab by calling AC TAXI (250) 753-1231. Car rentals are available at the Nanaimo Airport from National Car Rental, Hertz Rent a Car or Budget Car Rentals.
B.C. Transit Route 78 offers bus services from the Nanaimo Airport to Downtown Nanaimo if you prefer public transportation.
I'm here! What's next?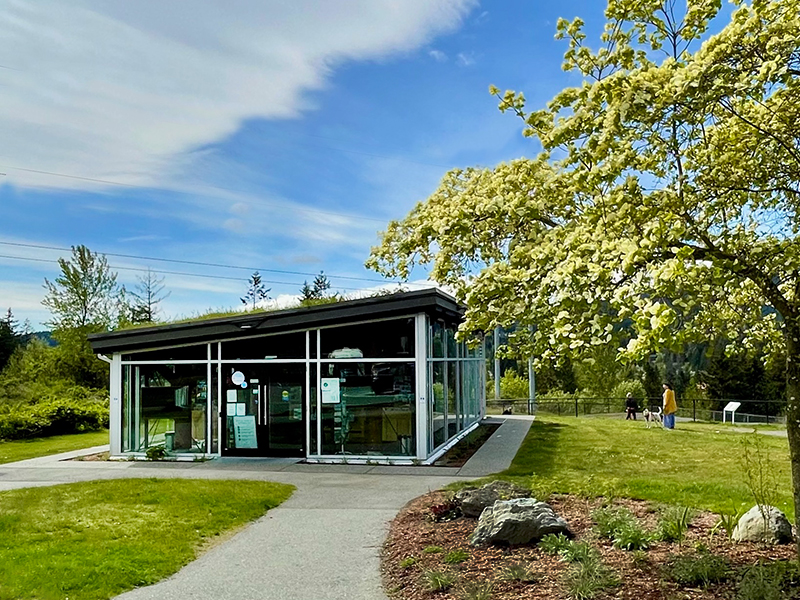 Once you've arrived in Nanaimo, it's best to visit the Tourism Nanaimo Visitor Centre Information centre to plan your next move, stretch your legs, and regain your bearings. There are bathrooms, a fenced off-leash dog park, a visitor information centre, a walking park, and multiple information points of interest. Make sure to visit the Tourism Nanaimo website to check operating hours and services provided.
It is located off the Nanaimo Parkway and Northfield Road and is in an architecturally distinct west coast building with a natural growth roof and large glass windows. There's lots of parking, and it's a five-minute drive from the Departure Bay Ferry Terminal and a fifteen-minute drive from the Nanaimo Airport.
Why Move Here?
Nanaimo Ladysmith Schools District (SD68)

Growing up in Canada is a privilege, but growing up on Vancouver Island is a blessing. The rich environment of Nanaimo is unspoiled by city traffic and families, an unparalleled experience that most can only dream of. These are the earliest memories your little ones will remember. Make the best memories possible by choosing Nanaimo, B.C.
If you're relocating to Nanaimo with children or moving to Nanaimo and planning on starting a family, picking the best school for you kids vital to their future success. The Nanaimo Ladsymith School Distrcit have nearly 15,000 students in 28 elementary schools and 8 highschools.
Use our Nanaimo Ladysmith School District home search or click on one of the following catchment areas to see homes for sale near Nanaimo's best primary, secondary, and french emersion (Ecole) schools.
Downsizing and Retiring

Why go south when you can go West to live on Vancouver Island. Vancouver Island has some of Canada's best retirement, 55+, and active living communities. Whether you want an oceanfront view, a busy social life, mountainside living or lakeside bonfires, there is a community on Vancouver Island to fit your needs.
Some of the top choices of individuals looking to downsize and retire on the Island begin their search in Nanaimo, Ladysmith, Parksville, Qualicum Beach, and Lantzville. Each of these communities has somthing unique to offer its residents, but all share the mild West Coast weather and beautiful flora and fauna found on the East Coast of Vancouver Island.
Access to hospitals, doctors, and physcical therapy professionals is a common concern for seniors moving to Nanaimo and surrounding areas. On Due to Central Vancouver Island being a top retirement destination, heath facilities and medical professionals are in ample supply from Island Health. If specialists are needed, the best medical services in western Canada is short flight away to Vancouver.
Your Private Island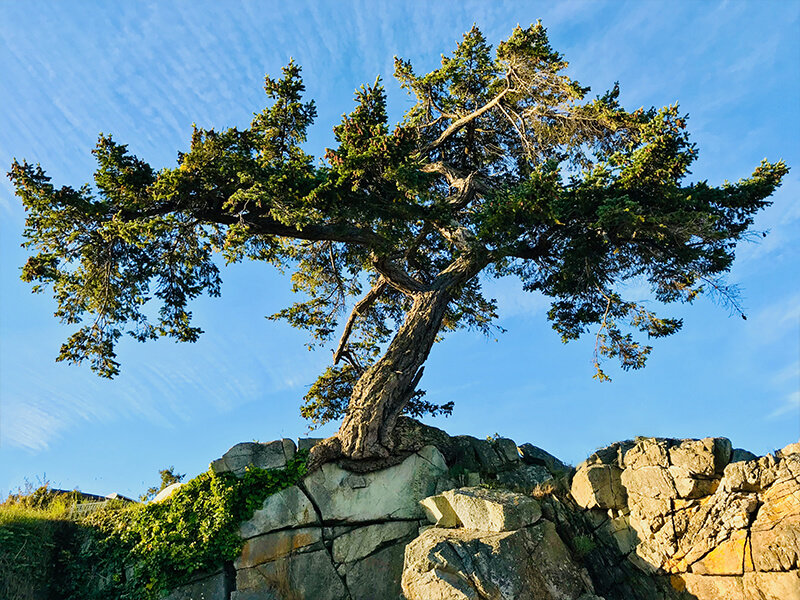 Many people become concerned when moving to Vancouver Island due to ferry rides, seaplanes, and helicopters required to leave the Island. However, once you're here, you'll rarely want to leave this marvellous place unless you take a tropical vacation in Hawaii, which is extremely easy.
Everything you leave behind on the mainland will seem like unnecessary stress you'll no longer want to pursue. Nanaimo is a recreational paradise, and most vacation residents find themselves booking holidays in Victoria, Maple Bay, Tofino, and Port Renfrew. Nanaimo has one of Canada's longest shorelines and many lakes, rivers, waterfalls, mountains, caves, and trails to explore. A favourite Local group is called "Take A Hike" Vancouver Island, where 1000's locals post their daily outings to some of the most remarkable places on the West Coast of Canada.
We don't have a rush hour in Nanaimo, so you can spend more time at home in the morning, enjoying the amazingly mild weather. So when you buy a house in Nanaimo, know that you're going to live on island time. Living here will reduce your stress, increase your quality of life, and realize there is more to life than just working.
Top Ten Nanaimo Parks and Trails
1. Maffeo Sutton Park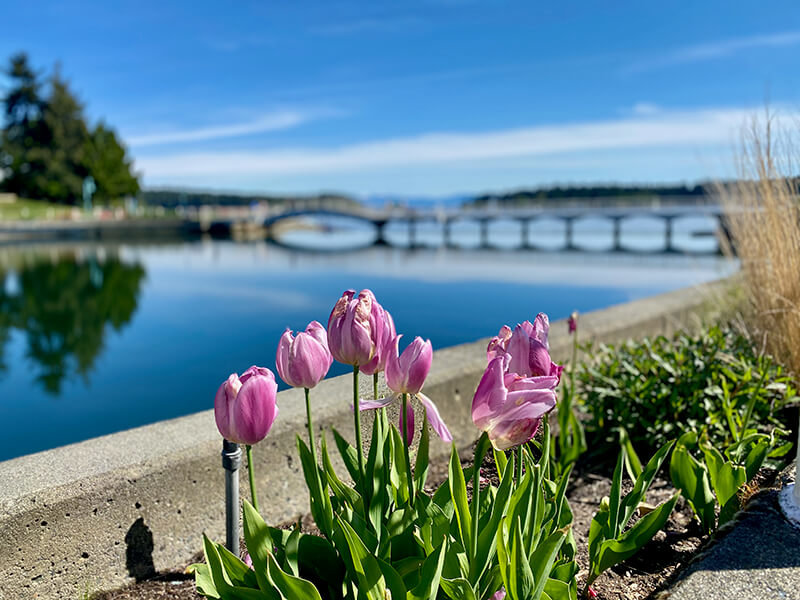 Found right on Nanaimo's waterfront, Maffeo Sutton Park has terrific walking trails along the oceanside, a sandy beach, picnic areas, and an expansive new playground for children. There is a statue commemorating Frank J. Ney, a loved Mayor of Nanaimo, first elected in 1968. This statue has him dressed in pirates clothing, which he was known to adorn on occasion.
In Maffeo Sutton Park, you'll find a water taxi that will take you to Saysutshun - New Castle Island. Saysutshun - New Castle Island has a campground, docks for mooring you boat, and facilities for special events such as birthdays and weddings.
2. Neck Point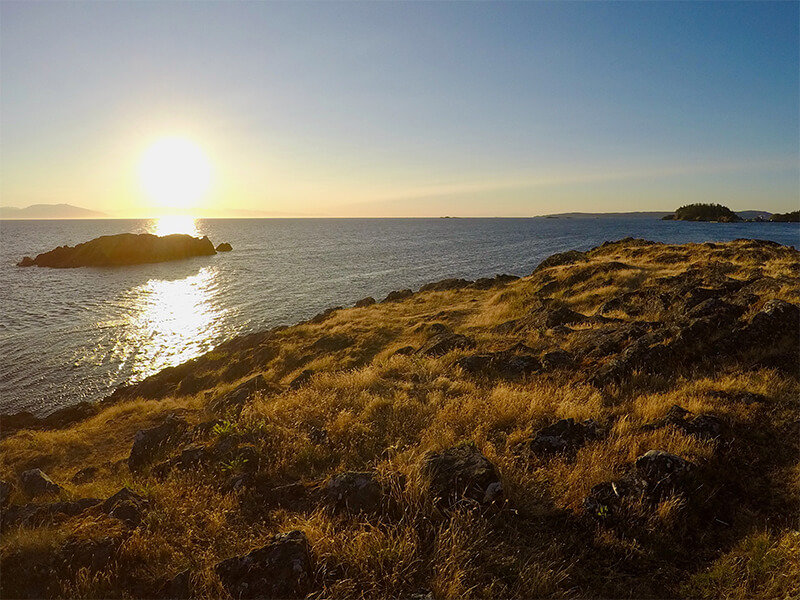 The stunning scenery at Neck Point is a popular Nanaimo destination for photography. Well-maintained trails will lead you to beautiful vistas overlooking the Georgia Straight. Neck Point is accessed off Morningside Drive near Hammond Bay Elementary and is very popular with locals for a calm stroll along the ocean.
Diving lessons are common in the Bay when you enter Neck Point Park. Vancouver Island is very popular with diving enthusiasts due to our waters' distintive flora and fauna.
3. Pipers Lagoon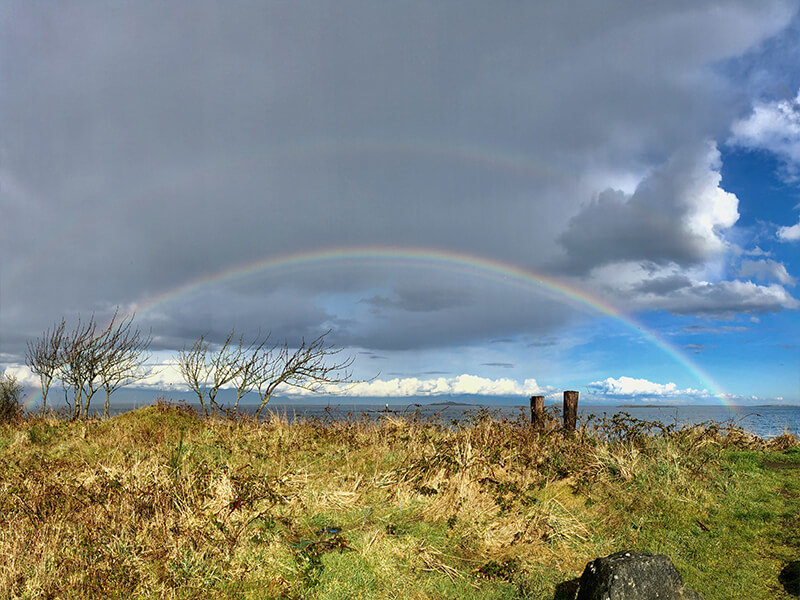 Pipers Lagoon is a small peninsula with sandy beaches and a wildlife-filled lagoon on the other side. This park is spectacular at sunrise in the early morning for a jog. Pipers Lagoon Park is found just off Hammond Bay Road on Place Road.
Shack Island is just off the shore and is full of colourful fishing cabins. These cabins are handed down from generation to generation and can never be sold. They have no power, running water, or sanitary systems, but they are a very popular historical monument to Nanaimo's humble beginnings.
4. Jack Point/Biggs Park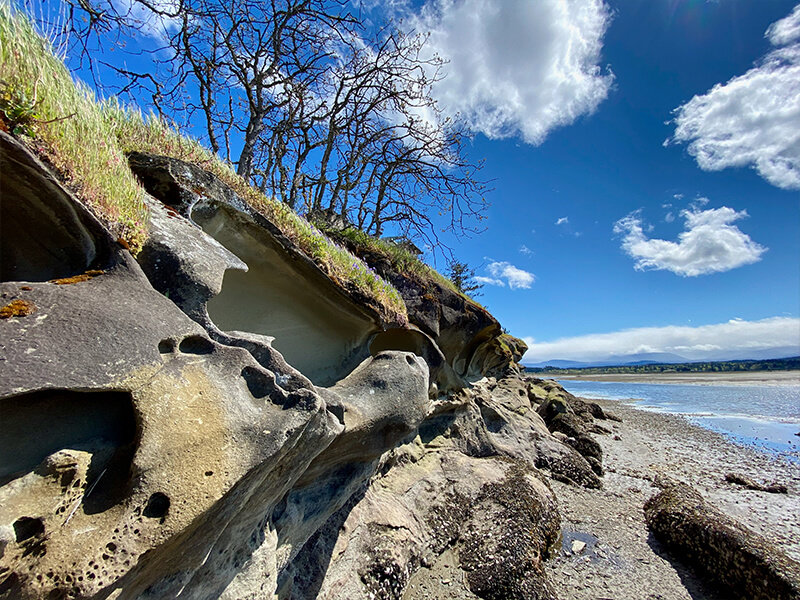 The view of downtown Nanaimo from the shores of Jack Point is breathtaking at sunset. This park is full of intriguing sandstone rock formations and carvings that are exciting to explore. Jack Point/Biggs Park is a perfect stop on your way to the Duke Point Ferry Terminal. Be sure to look for the carvings in the rocks along the shoreline.
Jacks Point/Biggs Park is one of the best bridwatching locations in Nanaimo due it proximity to Nanaimo River Estuaty. There are many raptors, especially bald eagles, hunting the waterways of the estuary.
5. Westwood Lake Park
6. Morelle Natury Santuary
7. Blueback Beach
8. Diver Lake Park
9. Linley Valley Cottle Lake Park
10. Mount Benson Regional Park
Contact Your Nanaimo Real Estate Agent