International Relocation
Foreign Homebuyers Moving to Nanaimo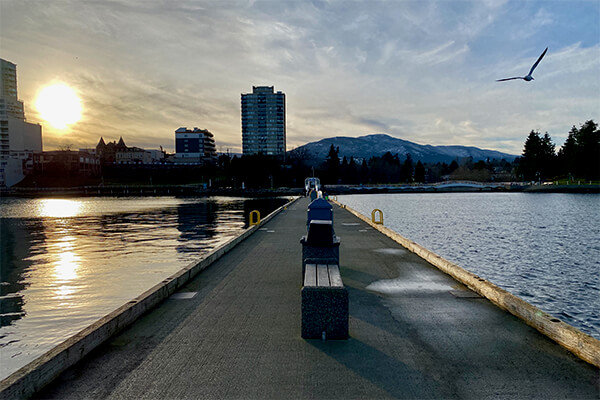 If you live in another country and are looking to buy a property on Vancouver Island, we can certainly help you. When you're buying property outside of your country, you require professional assistance to ensure that the purchase is conducted smoothly. We offer competent representation in international real estate dealings.
An important part of buying property here is understanding the British Columbia provincial real estate laws that affect your ability to buy a home or investment property. You should have a good working knowledge of these laws, but if you don't, then it's advisable to retain some legal counsel experienced in these matters as well as a Realtor who can help you find the best property for your needs.
Foreign Buyers Tax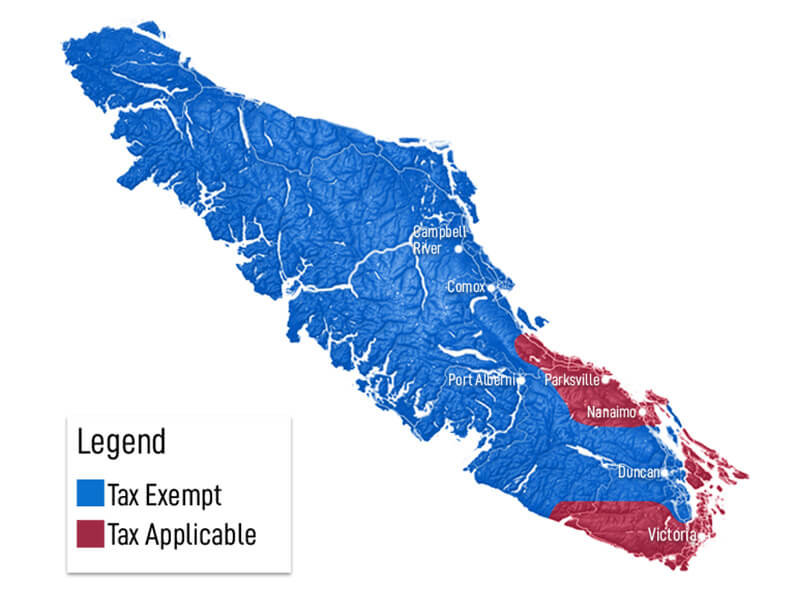 If you are not a resident of Canada, an additional tax of 20% is paid based on the fair-market-value of the real estate purchase in some regions of British Columbia. This tax is called the Foreign Buyers Tax (FBT), which was instituted in 2016 to help slow foreign investment in Canada's resilient housing market. On Vancouver Island, two regional districts are affected by the FBT, Capital Regional District and Nanaimo Regional District.
The Government of British Columbia allows foreign buyers to purchase real estate in the CRD and NRD without paying FBT under limited circumstances. An example of this is when a non-Canadian Resident purchases real estate as an agent on behalf of a registered Canadian Company. It's best to refer to the B.C. Governments website to confirm the details of this exemption.
FBT Exempt Communities
There are multiple areas on Vancouver Island that are exempt from the FBT, which are fantastic places to call home. Your residency status is irrelevant in these areas, and you pay the same taxes and fees as every Canadian citizen.
Tofino & Ucluelet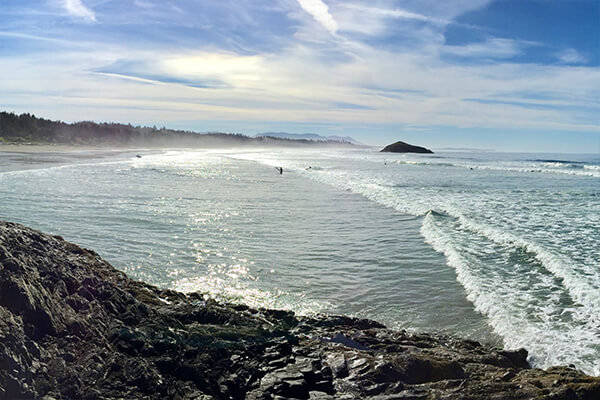 Search Homes
Found on the Westcoast of Vancouver Island, Tofino and Ucluelet have stunning beaches famous for surfing. Both communities have populations under 2000 residents but are busy due to the copious amounts of tourism. Resorts are popular here, offering visitors oceanfront cabin rentals overlooking sandy beaches.
Homes for sale in Tofino and Ucluelet range in price depending on proximity to the Pacific Ocean. The average sale home for a detached house in this area in 2020 was $752,000. Home prices have nearly doubled in the last five years from $414,775 in 2015, due to population growth and high demand for vacation properties.
Cowichan Valley
This area is one of the warmest climates on Vancouver Island. The Cowichan Valley consists of different municipalities found north of Victoria and south of Nanaimo. Some of the top communities are Ladysmith, Chemainus, Maple Bay, Genoa Bay, Lake Cowichan, and Mill Bay. The environments vary significantly in this regional district and offer properties ranging from oceanfront luxury to farm acreages.
House prices in the Cowichan Valley are more reasonable than surrounding regions, with the average sale price of a detached home in 2020 sold for $575,000. Single-family home prices are increasing steadily over the last few years because of the comparable savings in cost to purchase. Waterfront real estate moderately priced, averaging just over one million dollars, hundreds of thousands less expensive anywhere on Vancouver Island.
Comox Valley
The Comox Valley is north of Nanaimo and has three larger municipalities consisting of Comox, Courtenay, and Cumberland. The Total population of this area is around 65,000 residents, and this continues to grow with many people choosing to relocate to the Comox Valley. The climate here tends to be colder in the winter months, causing snow to occur more frequently than other Vancouver Island Communities to the south.
Single-detached houses have an average sale price of $635,000 as of 2020. This sale price has increased or roughly 10% from 2019, which is considerable compared to other markets on Vancouver Island. Luckily homes in the communities that make-up the Comox Valley take longer to sell, which averages around one month.
Alberni Valley
The Alberni Valley is at the center of Vancouver Island and best know for Port Alberni and Sproat Lake. Over 30,000 islanders call this area home, with most residents working in the forestry, fishing, and paper industries. With one of the highest mountains on southern Vancouver Island, Mount Arrowsmith, the Alberni Valley is renowned for its natural beauty among undisturbed nature.
Housing prices are very reasonable in this area and offer some of the lowest prices on the Island. In 2020, a single-detached home's average sale price was $379,000, an 11% increase from 2019. Real estate prices are increasing across the west coast of British Columbia and are forecasted to continue for 2021.
FBT Affected Communities
The Nanaimo Regional District (NRD) includes the second-largest city on Vancouver Island, Nanaimo, B.C. The NRD covers everything north of the Cowichan Regional District up to the Comox Valley. This area is referred to as Central Vancouver Island, which is very popular with retirees. Below you'll find a complete list of communities in the NRD. Cassidy, Cedar, South Wellington, Yellowpoint, DeCourcy, Gabriola Island,Mudge Island, Arrowsmith, Benson, East-Wellington, Extension, Pleasant Valley, Nanoose Bay and Nanoose, Cameron Lake, Cathedral Grove, Coombs, Errington, Hilliers, Meadowood and Whiskey Creek, Dashwood, Englishman River, and French Creek, Bowser, Deep Bay, Horne Lake, Qualicum Bay, Shaw Hill and Spider Lake.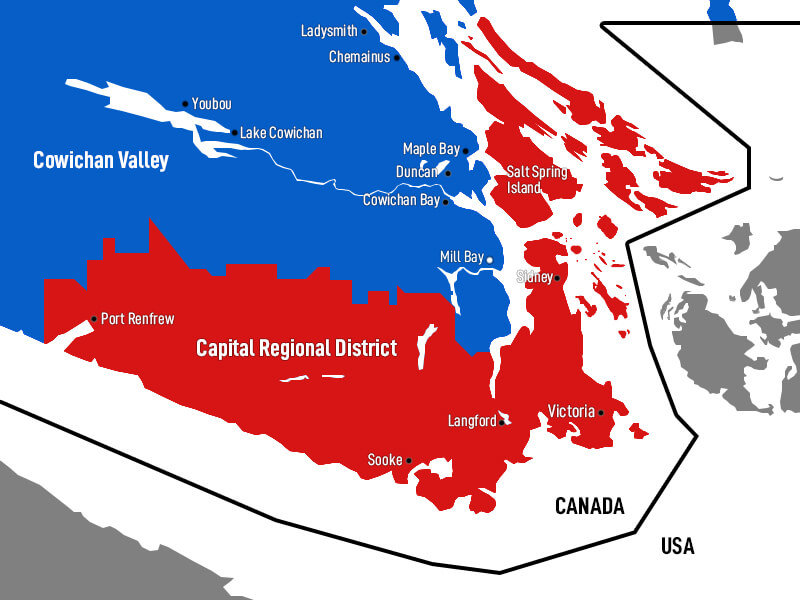 The Captial Regional District (CRD)consists of the Provincial Capital of British Columbia, Victora, its surrounding communities, and the Gulf Islands. Essentially, this area encompasses the entirety of southern Vancouver Island. Below you'll find a complete list of all the islands and communities that are a part of the CRD: Central Saanich, Colwood, Esquimalt, Highlands, Langford, Metchosin, North Saanich, Oak Bay, Saanich, Sidney, Sooke, Victoria, and View Royal, Chatam Discovery East Sooke Great Chain Islands Griffin Jordan River Leechtown Malahat, Otter Point Port Renfrew Shirley, Beaver Point Island Fulford Harbour Island Ganges Island Long Harbour Island Musgrave Landing Island Vesuvius Bay Island, All the Gulf Islands, Ballingall Islets, Brethour Island, Charles Island, Coal Island, Comet Island, D'Arcy Island, Dock Island, Domville Island, Forrest Island, Galiano Island, Georgeson Island, Gooch Island, Goudge Island, Hall Island, Jackscrew Island, James Island, Julia Island, Kerr Island, Knapp Island, Lizard Island, Mandarte Island, Mayne Island, Moresby Island, Mowgli Island, North & South Pender Island, Norway Island, Parker Island, Piers Island, Portland Island, Provost Island, Pym Island, Reay Island, Samuel Island, Saturna Island, Secretary Island, Sidney, Sheep Island, Sphinx Island, Wallace Island, Willis Point, and Wise Island.
Contact Your Nanaimo Real Estate Agent