Business Directory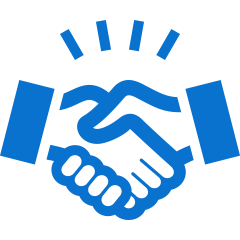 When buying real estate in Nanaimo, you need to rely on professionals that work with your Realtor to guide you through the transaction. Each professional will advise you on different aspects of the process ranging from financing to moving into your new home. Your Realtor will advise you of which professional you'll need as you progress through the home buying experience.
Each person who buys real estate is unique and requires guidance on reaching their goals as homeowners. If you are starting to educate yourself about buying Real Estate in Nanaimo, the first person you should contact is a Realtor. Based on your needs, they will advise you to reach a Mortgage Broker to help you based on the type of purchase you plan to make. The Mortgage Broker has a quick process to pre-approve you for a home loan amount, which is a requirement to start your home search.
Use the following resources to prepare you for searching for the perfect Nanaimo house, condo or land. Below, you'll find categories of each professional you would need to complete a purchase of Real Estate. If you have any questions, please don't hesitate to contact us.
Appliances • Asbestos • Cleaners • Electricians • Exterminators • Fireplaces • HVAC • Inspectors • Insurance • Landscapers • Lawyer/Notary • Mortgage • Moving Companies • Plumbers • Roofers • Scanners (Oil Tanks) • Septic • Wells
Appliances
Appliances are a significant consideration when buying a new construction home or updating the old appliances in a resale property. It's best to shop around for the lowest prices, which will typically come in package sets of a fridge, stove, dishwasher, washer and dryer. If you're buying a new home, ensure to ask your Realtor to request an appliance credit to offset the cost of purchasing them yourself. All new Appliances for a home cost between $6500-10,000+ depending on brand and features such as gas instead of electric.
Asbestos Abatement
When buying a home built before 1990, it's best to have a home inspector look for signs of asbestos used in the construction process. Asbestos is a carcinogen that causes mesothelioma when inhaled into the lungs due to disturbing the material in its dormant state. The most common asbestos is found in home insulation, and it's called vermiculite. There are specialists that remove and safely dispose of these materials as per legal guidelines. These services can cost thousands of dollars and should be consulted if this causes you concern.
Cleanliness is next to godliness. Depending on the home that you purchase, you may want to have professional cleaners compete thoroughly clean the interior. These services can include carpet cleaning, window cleaning, or removing pet odours from the previous owners. Hiring a cleaning service at the seller's cost can be written into the contract and discussed with your Realtor when making an offer. Cleaning services range from $500-$125/hour and more for extreme circumstances.
Electrician
Whether you're looking to change your interior lighting or planning a significant renovation, consulting with a certified electrician is imperative. Common wiring issues are found during home inspections, such as Ground Fault Indicators (GFI) and loose wiring at the electrical panel. In either case, it's best to consult an electrician to advise you on the best practices and current code requirements.
Exterminators
Insects and rodents ingress into homes are common on Vancouver Island due to the temperate climate. Ants and mice are the most frequent visitor in crawlspaces and attics and can be resolved by contacting a pest control specialist. Suppose pest issues are uncovered by an inspector or disclosed by the seller. In that case, it's best to have these issues attended to quickly and decide if the seller or buyer would be responsible for remedying the problem.
Many different professionals work with fireplaces depending on what fuel the unit uses. Wood and Gas fireplaces require different specializations, and some need a special designation to perform a WETT Certification, which is required by Insurance companies. If you're planning on buying a home with a fireplace, you should always check the Property Disclosure Statment to confirm the fireplace has a WETT Certification. Make sure to discuss with your Realtor, home inspection and insurance broker as it could affect your ability to purchase the home.
HVAC (Furnace & A/C)
HVAC is a standard industry term for heating, ventilation, and air conditioning. Another common name for these interior climate controls is forced air. HVAC specialists work on several mechanical features of homes such as heat pumps, furnaces, air conditioning and air ducting. When buying a home, it's prudent to look into any heating or cooling components' maintenance schedule to ensure they will be working correctly. Your home inspection will help you understand the condition of your heating and cooling system, but an HVAC Specialist may be required for further investigation.
A home inspector is contacted after getting an accepted offer on a home, subject to the property's inspection by a licenced professional. A home inspector will complete a thorough examination of the property and meet with you to review a report of their findings. In some cases, the inspector will recommend further investigation by a specialist to investigate any problem they uncover, such as asbestos, mould, or infestations. The cost of Inspections ranges from $450-600+ depending on the size of the property.
Insurance Brokers
Did you know that proof of a homeowner insurance policy is a requirement of most mortgage lenders? When purchasing a home, you must get pre-approved for an insurance policy to finance the purchase. To get pre-approved, an insurance broker will send you a questionnaire about the property. Typically, the answers to the questions are derived from an inspection report created by a home inspector. After getting an accepted offer on a home, do not delay contacting Insurance Brokerages to receive a quote.
Landscapers
Landscaping of a yard can almost be as important as the interior of the home. In some cases, you need to make sure the outdoor spaces of the home you plan to purchase has no issues. Irrigation and sprinkler systems can be expensive to repair if not properly maintained. Retaining walls, sidewalks and patios can crack and subside, causing problems. Having a professional landscaper review the landscaping surrounding the home can help forgo unforeseen issues in the future.
Lawyers & Notaries
To finish a real estate transaction, Lawyers and Notaries complete the property title's filing and transfer the buyer's money to the seller. There are copious amounts of paperwork involved in buying real estate, and Notaries ensure it's processed correctly. Once you've chosen a Notary, your Realtor and Mortgage broker will convey the information to the notary to complete the transaction. The cost of notary services ranges from $1300-$1800+ depending on the filing requirements.
Mortgage Brokers
Contacting a Mortgage Broker can relieve much of the initial stress when buying real estate. Most people are surprised at how much they qualify to borrow and the many programs that can help offset the purchase cost. After a short consultation over the phone, the broker will contact you with a pre-approved purchase price, and then you can start shopping.
Moving Companies
Buying a home is a fantastic experience, but moving can be difficult and time-consuming. Due to all the added stress of moving, contacting a few moving companies for quotes is highly advisable. When hiring a moving company, they will visit your home and give you a price for moving all your belongings from your current residence to your new home. Always inquire if they will assemble furniture once delivered as you want to be clear on the services they're providing. A moving company can charge anywhere from $1200-2000+ for an average family to move locally within Nanaimo.
Plumbers
Having a great plumber for your home is like having a good doctor for your health. Many vital systems in your home deal with the delivery and disposal of water, and when it fails, the damage can be catastrophic. One item to watch for during your home inspection is the use of Polybutylene (Poly B) piping, as many insurance companies will not offer a homeowners policy on houses that use this material. Typically, if the Poly B is used with copper fittings, the insurance companies will still grant a homeowner policy, but it's best to speak with a professional plumber for advice.
Roofers
When buying a home, one of the most critical aspects of the inspection will be the roof. Typically, roofs will be replaced every 25 years, and insurance companies will require you to complete this to remain covered without expensive premiums. It's important to note that there are many different roofs, and they all weather differently based on environmental conditions. On Vancouver Island, it's common for roofs to collect moss if not exposed directly to the sun, which can be troubling for some buyers. It's essential to have a professional inspect the roof and ensure that no issues will occur soon.
Scanners (Oil Tanks)
Homes built in Nanaimo over the years used oil furnaces for heating, which are not energy efficient and are costly to fuel. The furnaces use an old tank that is mostly stored outside the home to be easily refilled. Sometimes these oil tanks are buried on the home's property and forgotten for decades until the tank ruptures, causing an extremely costly environmental calamity. Experts use Ground Penetrating Radar (GPR) to scan the property to find buried oil tanks on the property. It's best to speak with your Realtor and Home Inspector to confirm that the home your plan to purchase is at risk for having a buried oil tank.
Septic Systems
Septic systems are used for sewage disposal from homes when they don't have access to the municipal sewers. These are self-contained sewer systems on the property that use a system of underground wastewater containers that breakdown human waste and need to be serviced and maintained. When buying a home that uses a septic system, you will want to have it inspected separately from the report that the home inspector will make. The septic system will need pumping before inspections can occur and discussed with your Realtor before making an offer on a home.
Wells & Cisterns
Homes with non-municipal water sources are typical in Nanaimo as there are so many beautiful properties built among nature. The two most common water sources for these homes comes from wells and cisterns. Homes that have well water need specialized pumps and filtration systems that are very reliable if properly maintained. If you plan on buying a home that's primary source of water is from a well, you should contact a professional. They will test the quality and quantity of water produced by the well and test the mechanical systems to ensure they're operating correctly. These appointments need to be booked far in advance, so it's best to discuss with your Realtor if you plan to buy a home that is on a well.
Contact Your Nanaimo Real Estate Agent