Troller's Fish & Chips - Nanaimo's Best Fish and Chips
Posted by Scott Lissa on Sunday, May 22, 2022 at 10:00 PM
By Scott Lissa / May 22, 2022
Comment
Nanaimo's Best Fish & Chips
Troller's Fish and Chips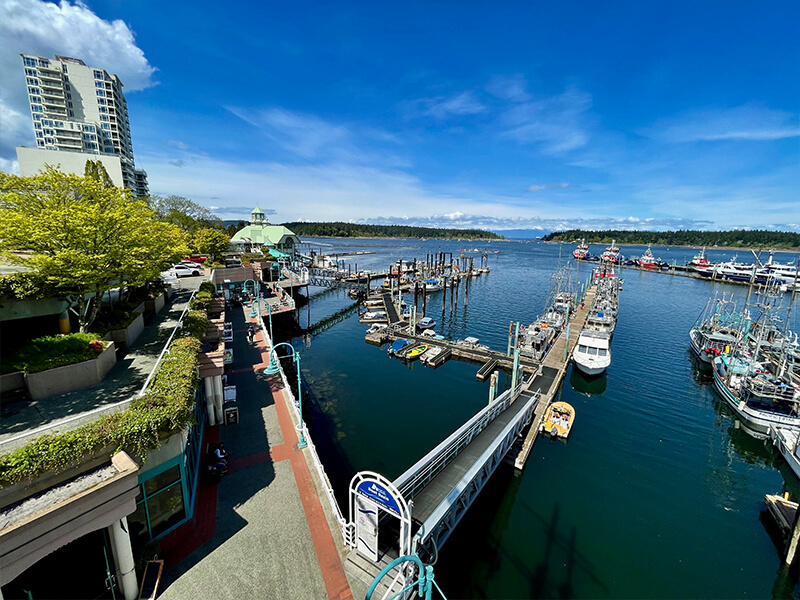 Being on an island, Nanaimo has access to some of the freshest fish on the west coast of Canada. So when you come to visit, you better plan to eat from the ocean. One of the most popular dishes in Nanaimo is fish and chips. And there are many options, but the best is Troller's Fish and Chips on Nanaimo's harbourfront.
This Harbourfront restaurant has been a Nanaimo landmark for years and a favourite among locals and tourists alike. Just walking to the restaurant is a joy along the stunning Nanaimo Harbour.
How to Get to Troller's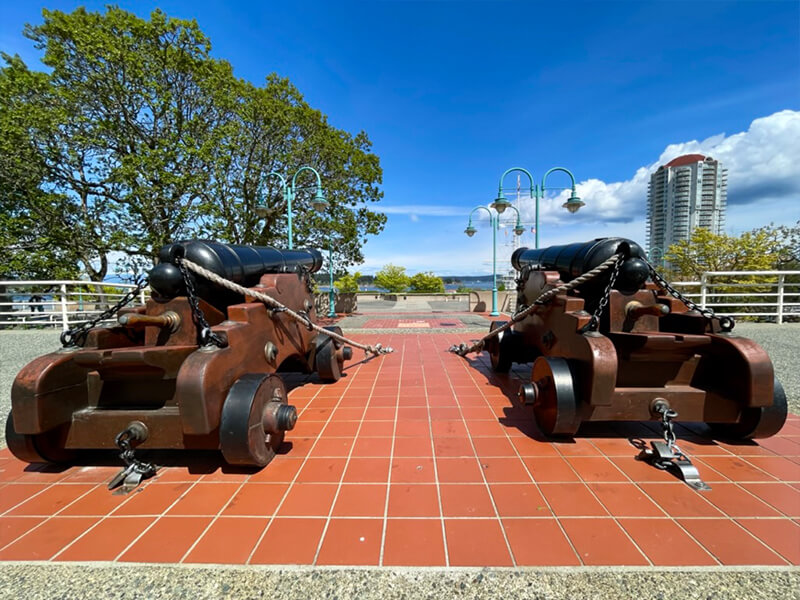 Found in the Old City Quarter in Downtown Nanaimo, The harbourfront is accessed by pedestrians only, so wear comfortable shoes. There is ample parking in the Pioneer Plaza Parkade off of Wharf Street.
You'll come across historical points of interest on your walks, such as the Bastion built in 1854 and the dual cannons that flank the iconic building. Nanaimo is a historic city that is amazing to explore. First Nations peoples are known as the Snuneymuxw and have been living here since before the Spanish explorers visited the Island in the late 1700s.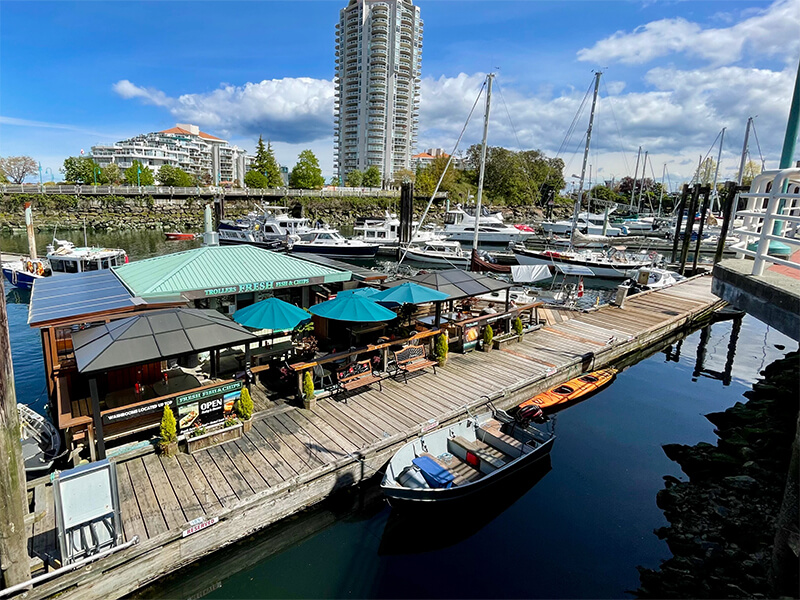 Make your way down the gangway leading from Wharf Street down to Float F where you'll find Troller's Fish & Chips. This restaurant is fully accessible by the differently-abled Set on a floating pier, this Nanaimo Landmark is a must-visit restaurant for any tourist or newcomer to The Harbour City.
Troller's is a seasonal restaurant so it's best to visit in late spring through early Fall, before the temperatures begin to fall. Please check their hours ahead of time as they get busy!
What to Eat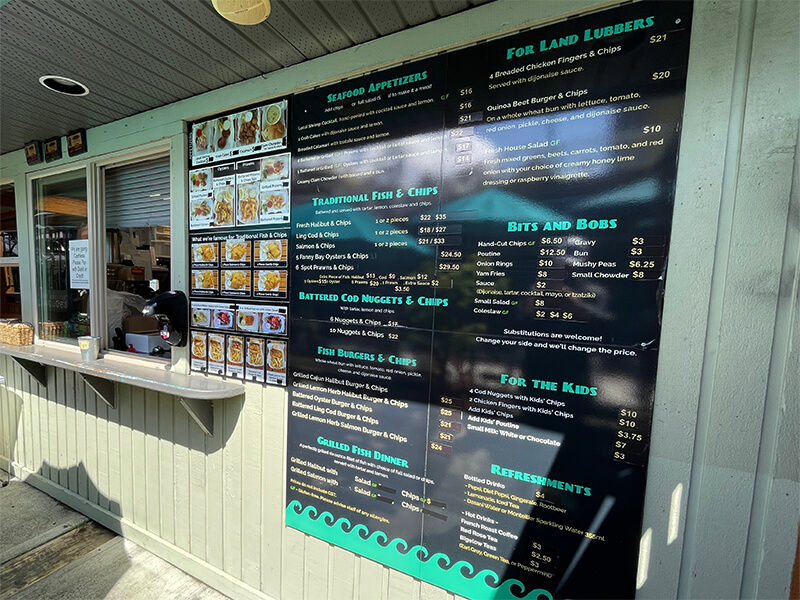 Upon entering, the restaurant, you may feel the gentle waves beneath your feet. Steady yourself, and walk up to the order window. Troller's Fish & Chips menu includes Halibut, Salmon, Shrimp, Crab, and Cod. And for you land lovers out there, there are chicken fingers, Quinoa Beat Burger, and a fresh house salad.
All of the fish served at Troller's Fish & Chips are supplied by local Fishman that moor off the docks behind the restaurant. Visiting this restaurant is a great way to support local businesses which struggle significantly during the COVID pandemic.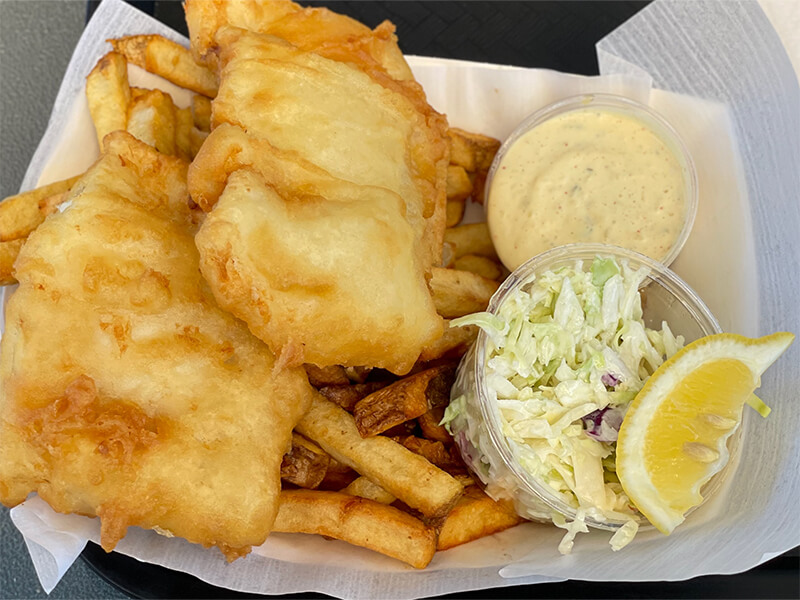 I would highly recommend ordering the two-piece cod and chips. I usually order this, and I'm always impressed with the flavour and freshness. The grilled cajun halibut burger is delicious as well. And if you're looking for something smaller to snack on, the Cod nuggets and Chips are ideal.
One aspect of fish & chip that need to be perfect is the tartar sauce. Troller's Fish & Chips has one of the best tartar sauces I've ever tasted. I don't know if they add curry, paprika, love, or fairy dust, but it's delicious.
If you're flying into the Nanaimo Harbour, pulling into the Departure bay Ferry, or sailing past Nanaimo in your yacht, make sure to stop by Warf Street and visit Troller's Fish & Chips. It's the very best fish & chips in all of Nanaimo, B.C.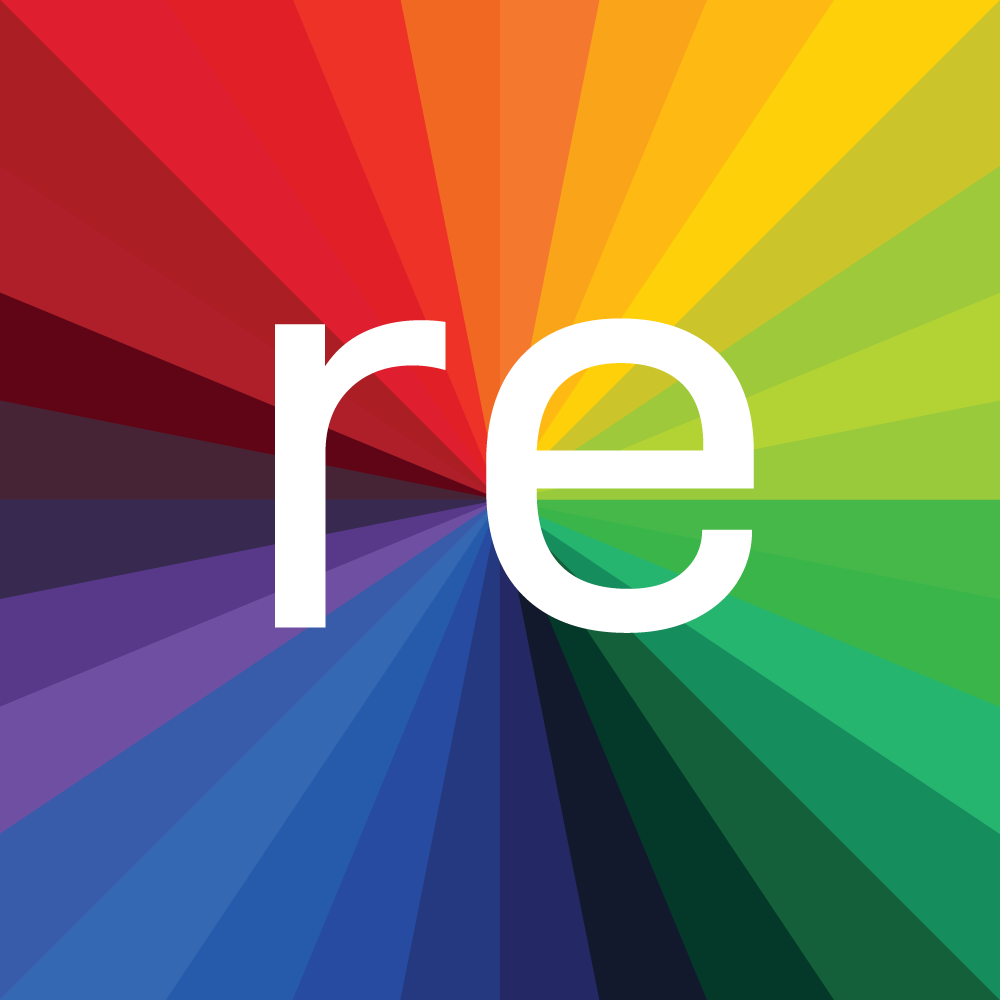 If you're thinking about relocating to Nanaimo or Vancouver Island, feel free to contact us, or fill out the form below. We pride ourselves on helping people move to Nanaimo to start living the Island Life. Whether you're two months or two years away from relocating to Nanaimo, We hear to help!
Nanaimo Featured Communities
Nanaimo Relocation Information Request