Top 3 Off-Leash Dog Parks in Nanaimo, British Columbia
Posted by Scott Lissa on Tuesday, June 14, 2022 at 11:47 AM
By Scott Lissa / June 14, 2022
Comment
3 Best Off-Leash Dog Parks in Nanaimo
Every dog owner loves the freedom of letting their dog off-leash to run and play unimpeded. Nanaimo has many amazing off-leashed dog parks for you and your pets to explore. These will vary in difficulty to access, from parking and getting out of your car to walking a few kilometres around a lake. So be sure to plan your off-leash excursion based on your and your dog's endurance level.
Colliery Dam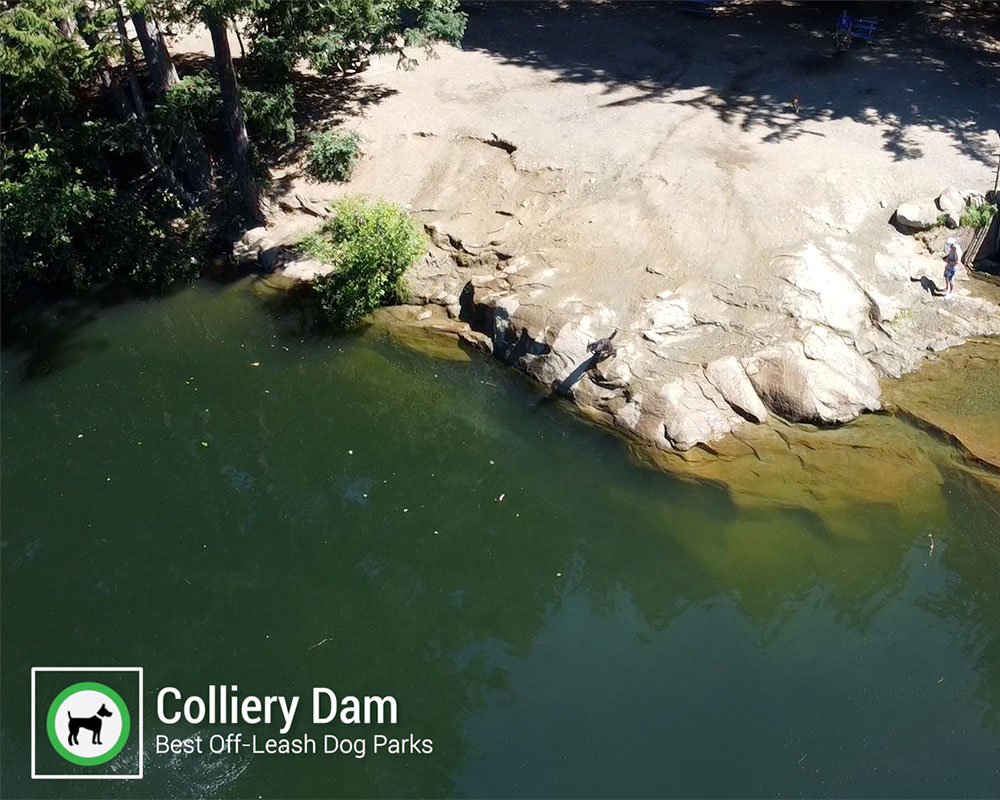 Colliery Dam is located in South Nanaimo near the University, with an upper and lower lake connected by a creek. This is an excellent park with well-maintained trails without many hills, making it accessible for dog owners of all ages.
If you want to go off-lease with your dog, you must be at the upper lake near the double-arched bridge. If your dog loves to swim, they'll love this off-leash area.
Google Map Link: https://goo.gl/maps/oanQEvRWtg3t3jy26
Invermere Beach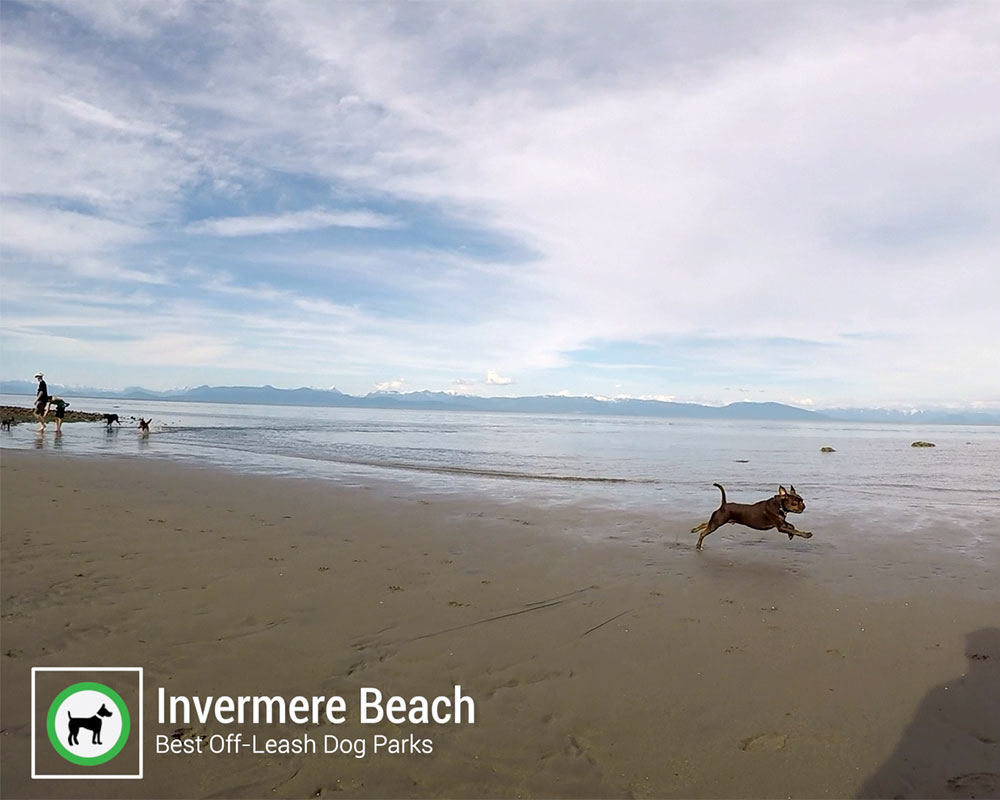 Invermere Beach is a spectacular sandy beach in the North of Nanaimo, not too far from McGirr Elementary. If you have mobility issues, this may not be the best Park as there's a steep stairway to access the beach.Once you access the beach, you'll be blown away by the beauty of this off-leash dog park.
Please note that you should check the tides before planning a visit as, during high tide, all the sandy areas are covered by the ocean. I can't tell you how excited dogs get when they see the endless beaches and other dogs playing in the surf.
Google Map Link: https://goo.gl/maps/fCwf3TRSfSW7Bt588
Westwood Lake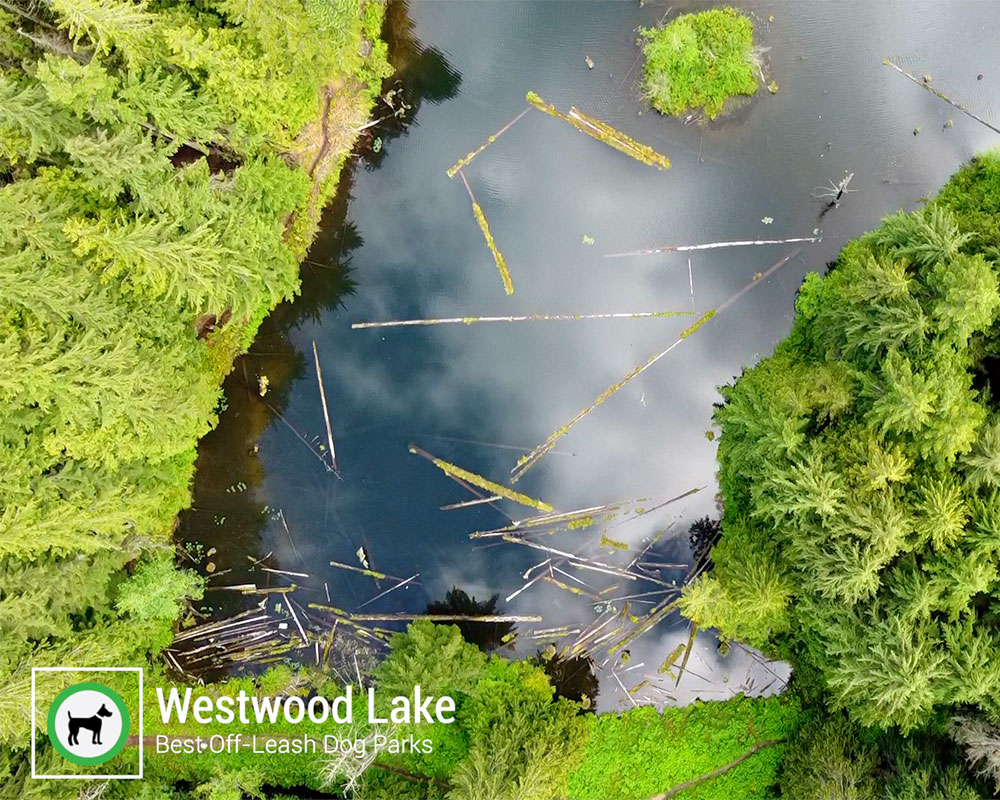 Westwood lake off-leash dog park is the furthest to access the off-leash area. This is an excellent area for big dogs that need to burn off steam and like to explore the wilderness.
Bring your Mountain Bike as well, as this is an ideal location for bike trails. It's best to park your car off Arbot Rd and enter the Park. Go around the North End of Westwood Lake and arrive at the Off-Leash Dog Park. Here you'll walk along the foot of Mount Benson and the West side of Westwood Lake.
Google Map Link: https://goo.gl/maps/4rsJje9EfrwMWWPq6
Top 3 Fenced Off-Leash Dog Parks
Now I know I said this is a top-three. However, not everyone wants to go off-leash in the wilderness. Many people have dogs that bolt when they don't have a leash attached. So quickly, here are three fenced off-leash dog parks in Nanaimo that I like visiting:
Wardropper Park is right near Departure Bay beach and is filled with friendly people who love chatting. https://goo.gl/maps/ccb1tzEzU7RkmC9p8
May Richards Bennett Pioneer Park in North Nanaimo is an excellent fenced off-leash area just minutes from the Woodgrove mall. https://goo.gl/maps/na6N2jTW9dsYQgW79
Finally, Beban park in Central Nanaimo off Doorman Rd is a busy fenced-off leash dog park next to the artificial turf fields. https://goo.gl/maps/kBY4UNG2J5uo69W56
If you're wondering what type of dogs I have, Porter is a Boston Terrier crossed with a Pug. Gussy is a Boston Terrier crossed with a French Bull Dog. Nanaimo Is a dog Lovers' Paradise, and there are many more places to explore with your furry friend. There's not one neighbourhood I can think of that doesn't have access to a beautiful forest or pristine beach within walking distance. If you're considering relocating to Nanaimo, please contact us; we're here to help. This is Scott Lissa, and I hope you're living the Island Life with your dog soon! Talk soon.