Superior Farms - Amazing petting zoo, home decor and nursery
Posted by Scott Lissa on Monday, May 9, 2022 at 7:00 AM
By Scott Lissa / May 9, 2022
Comment
Superior Farms

Kid-friendly, mother approved!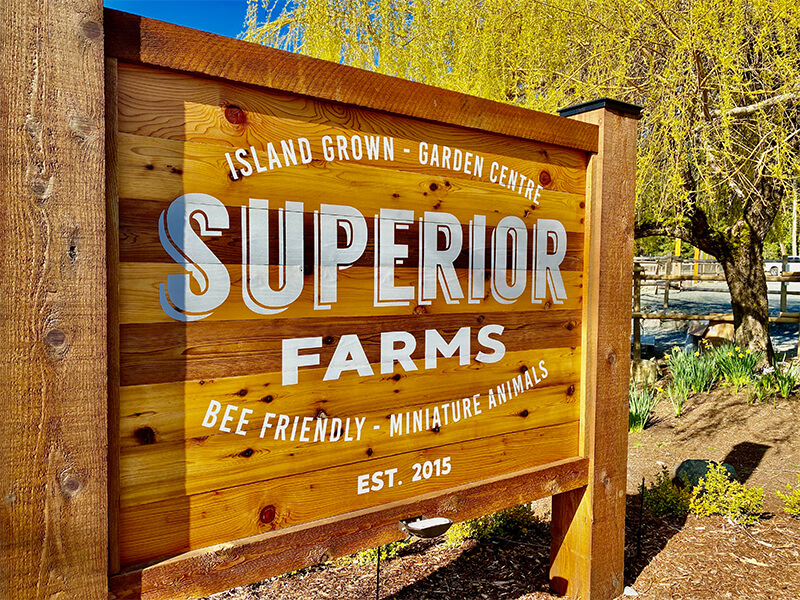 If you're looking for somthing to do on a sunny afternoon, look no further than Superior Farms in upper Lantzville. Found off the island highway just North of Nanaimo down Superior Road, this fantastic locally owned business was established in 2015 and has something to offer the entire family.
Attractions include a miniature animal petting zoo with various animals to interact with, a jaw-dropping gift store with home decor items and children's gifts, and one of the best plant and flower nurseries for your home garden needs. Superior Farms has it all!
Miniature Animal Petting Zoo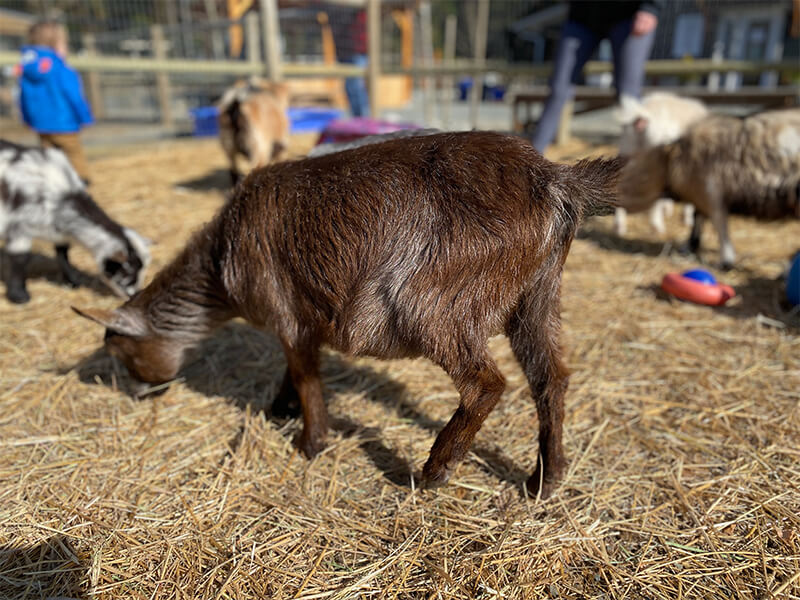 Kids and parents will love the multitude of miniature animals you can interact with and take cute pictures of for unforgettable memories. The animals are amiable and love attention and gentle petting. Adults are expected to supervise their children and make sure they have no allergies.
I have brought my 1-year-old child multiple times to visit the animals, and he loved the animals. I would suggest getting a change of shoes as stepping in manure is likely and not advisable to track into your car!
Chic home decor and gifts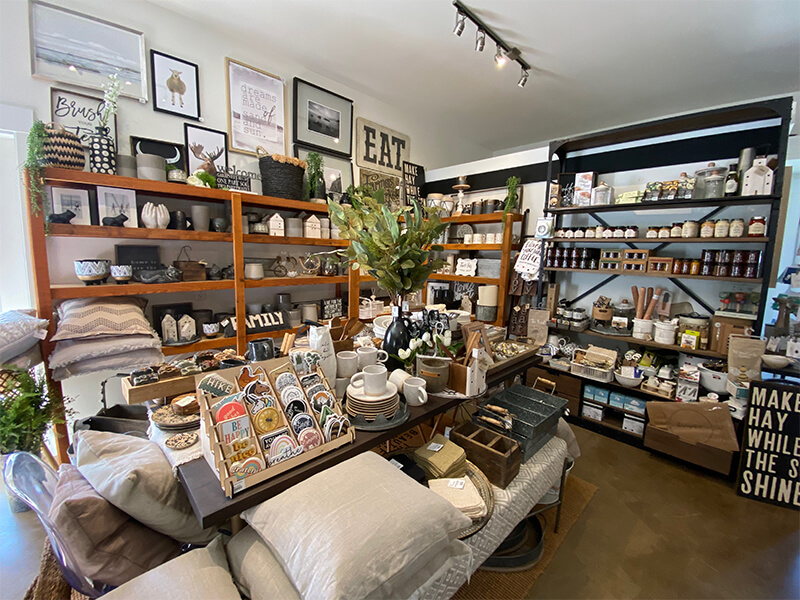 There are few stores on Vancouver Island that can compare to the hand-picked items found in the store at Superior Farms. Decorative pillows, bowls, signs, and other nicnaks will inspire you to update your home. Toys and games can also be found to make your child's day!
Gift cards from Superior Farms are one of my favourite gifts to give homebuyers and loved ones for holidays and special occasions. I love providing Superior Farms gift cards to people that have never heard of the farm and call me after their first visit, blown away by how entertaining their visit was!
If you're planning to add some beautiful house plants or a large landscaping project, Superior farms has everything you need. The vast array of selections paired with local care ensures you'll have the best possible fauna to add to your home or yard.
I used Superior Farms to find lush house plants to freshen up my home office. I was so impressed with their greenery that I used their expectly grown bushes and flowers to re-plant my entire front yard. The results have been stunning, and I could not be happier.
If you're visiting Vancouver Island, have a vacation home, or are lucky enough to live here perminitly, make sure you visit Superior Farms on a bright and sunny day. If you want more information, please contact Superior Farms:
How to get to Superior Farms