Nanaimo House Sales at the lowest level seen in Decades
Posted by Scott Lissa on Monday, October 3, 2022 at 8:01 PM
By Scott Lissa / October 3, 2022
Comment
September House Sales at Record Low
Market Crash Likely with Interest Rate Increases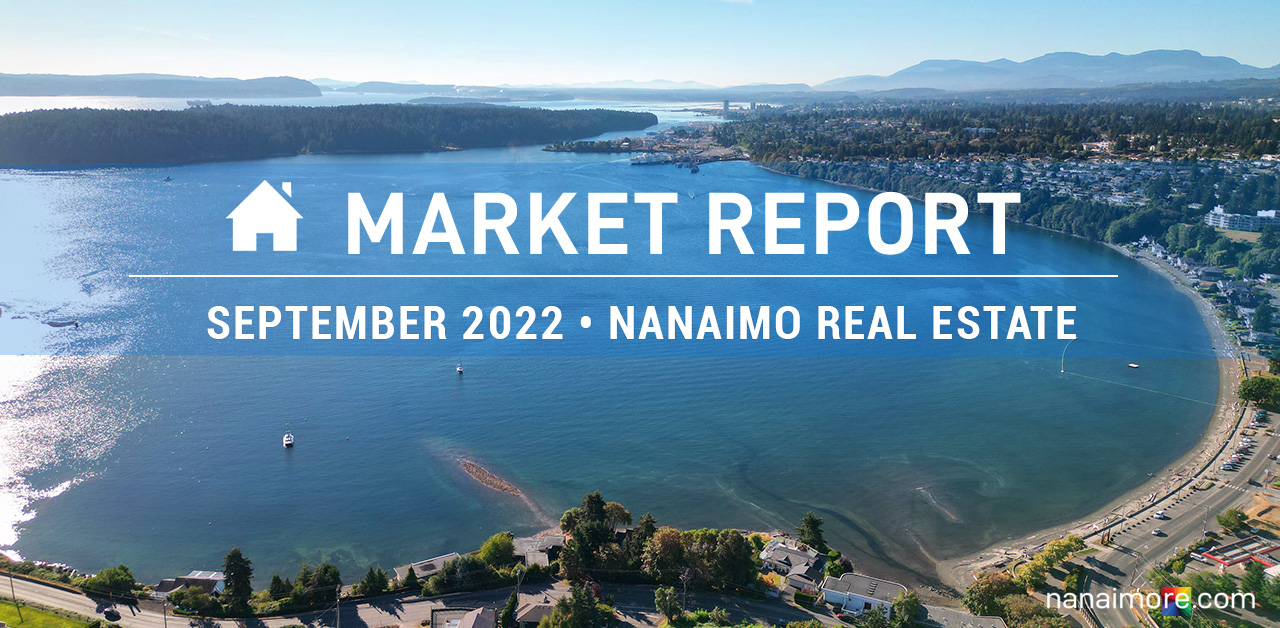 Nanaimo Real Estate is in a transitional period as prices and mortgage rates do not currently align. Many buyers instinctively know this discrepancy while sitting on the sidelines or writing offers well below the asking price. This trend is reflected in the total number of home sales in September, which has dropped to levels unseen in decades.
Number of Homes Sold Plumet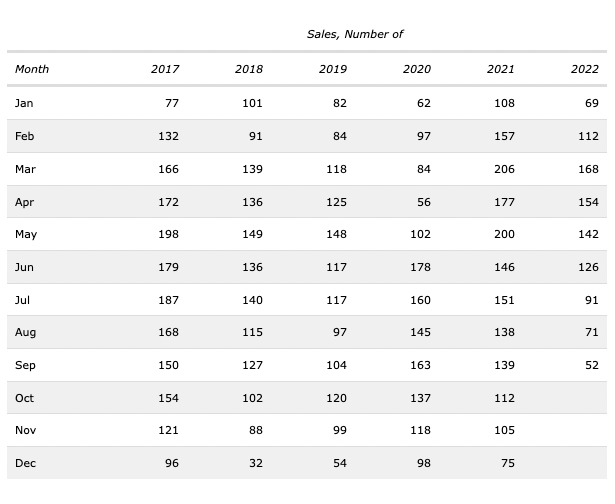 In September, sales typically increase as summer vacation ends, and people return to business as usual. Not in 2022. Only 52 single detached homes were sold in Nanaimo during September. That's 19 fewer than the previous month and a 62% drop from September 2021. With sales numbers this low, many home sellers may be staying put for the rained of 2022.
Average Sales Price Drops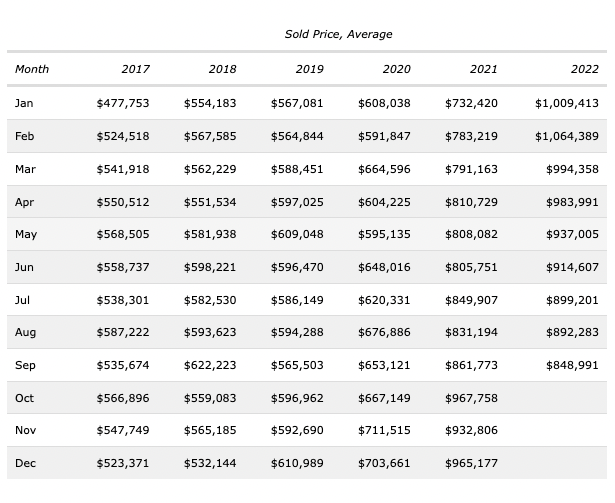 The Average sale price of a single-family home in Nanaimo continues to decline. $848,991 was the average sale price in September 2022. This is a $43,292 drop from August 2022 and roughly the same price paid a year ago in September 2021. This price is still nearly $300,000 higher than the average price paid before the COVID pandemic in September 2019.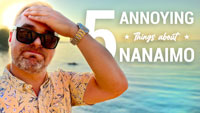 See the Top 5 Annoying Things About Nanaimo:
We love Nanaimo, but these things should be improved upon
.
CLICK HERE
Active Listings for Sale Increase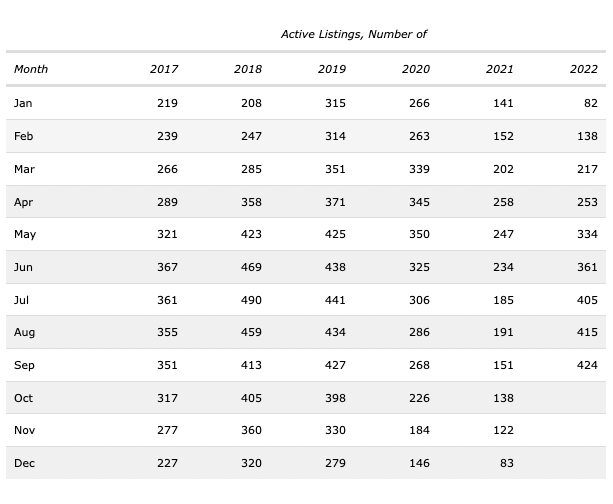 The total number of homes for sale continues to grow. 424 Active listings were for sale in Nanaimo, British Columbia, in September 2022. That is a slight increase from the previous month of 415 active listings. However, we have returned to pre-pandemic levels of single-family home supply in Nanaimo, which is still relatively low. Without more homes becoming available, rental costs will continue to increase, affecting some of the most vulnerable people on Vancouver Island.
Days to Sell a Home Greatly Increase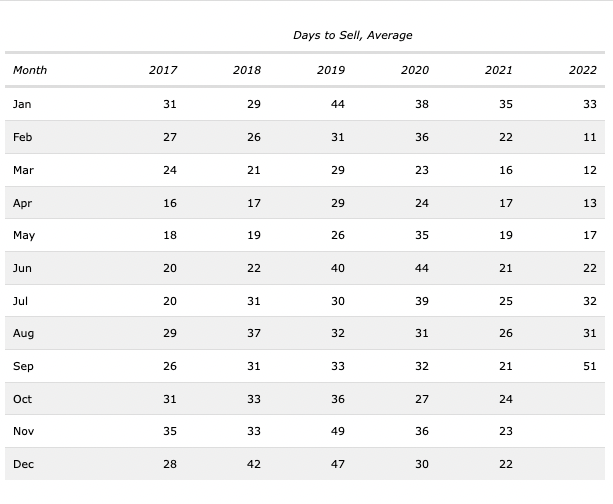 The average days to sell a home in Nanaimo has nearly doubled since the previous month. In September 2022, it took an average of 51 days to sell a home compared to only 31 days in August. This number should be much higher as many sellers withdraw their listings and re-list their property at a lower price. This trend will continue until prices reflect the mortgage rates and income levels of buyers searching for a single-family home.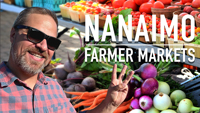 See the Three Best Nanaimo Farmers Markets:
Find the best local sources and organically grown food on Vancouver Island.
CLICK HERE
Percentage achieved of Asking Price Drops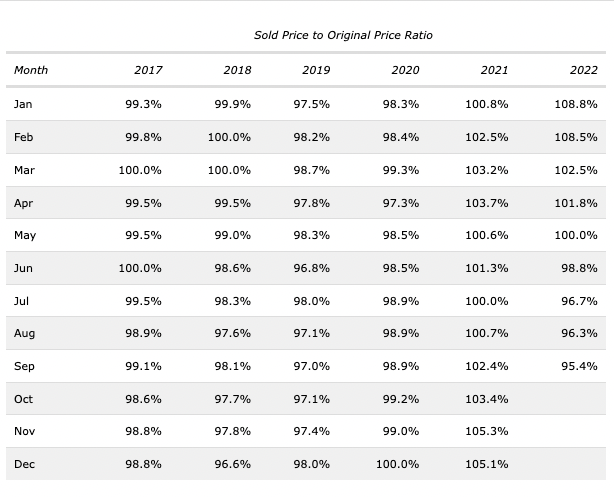 Finally, the sold-to-original price ratios continue to fall. This statistic calculates the percentage amount sellers conspired to the original prices the home was first listed for the Multiple Listings service. Sellers only achieved 95.4% of the asking price in September 2022. This is nearly a 1% drop from the previous month and a 13% drop from January this year.
Investors continue to buy homes with suites regardless of the increasing mortgage rates. Their return on investment is still very high due to the rising rental cost in Nanaimo, British Columbia. Even though the provincial government is capping rental increases to 2%, investors will continue to target homes near Vancouver Island University, where the rentals have high turnover rates due to students typically only renting for 2-4 years.
Many home sellers patiently wait for market demand to return, but it will be at least spring before the market becomes more balanced. With typical mortgage interest rates predicted to be around 6% in 2023, sellers will have to be realistic about their listing price, as most homebuyers can afford a mortgage payment with the median price of a home over $800,000.
If you're curious how much your Vancouver Island home value has declined, please visit our Nanaimo Value Page for a free online home value. If you're planning on selling over the next 12 months, you may need to complete this multiple times to help budget for your future purchase.