Real Estate Prices in Nanaimo Dropping | May 2022 Market Report
Posted by Scott Lissa on Friday, June 3, 2022 at 11:29 AM
By Scott Lissa / June 3, 2022
Comment
House prices Dropped in Nanaimo in May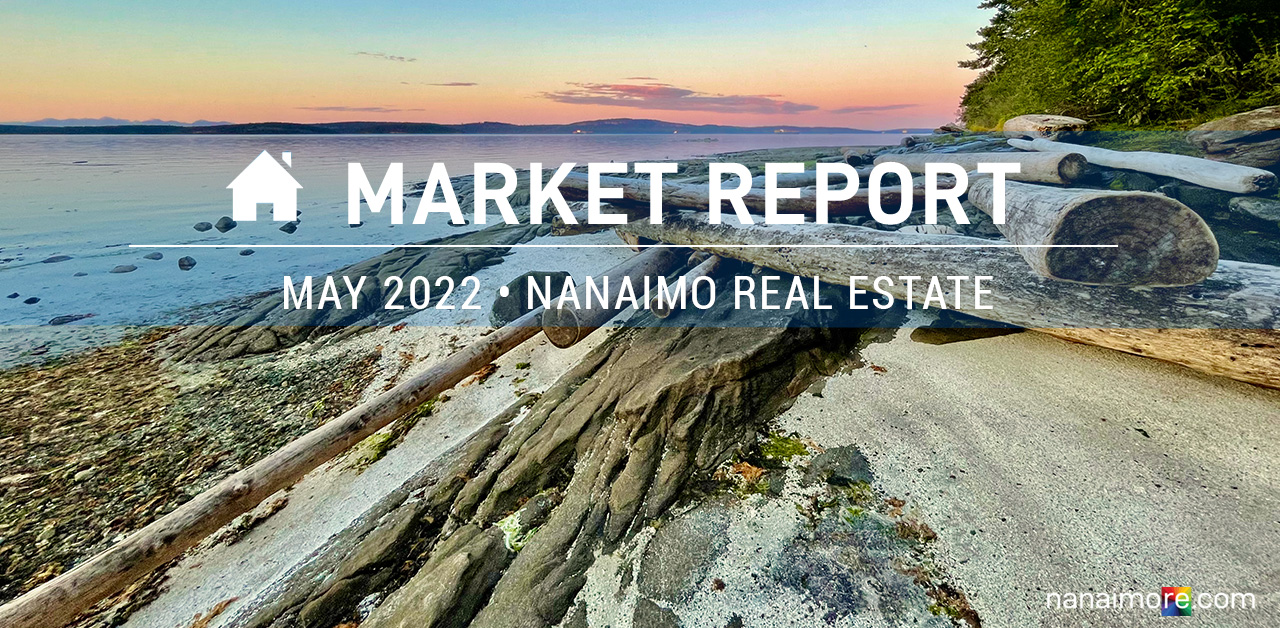 It's no longer an anomaly. House prices are falling slightly in Nanaimo during May 2022. For the second straight month in 2022, we've seen the median price for single-family detached houses fall to $877,000. It now seems that prices peaked in January 2022 at $980,000 and have decreased by over $100,000. There's little mystery why this is occurring. With mortgage rates more than doubling and further rate increases planned for June by the Bank of Canada (BoC), homebuyers can now afford lower price points, driving prices much lower.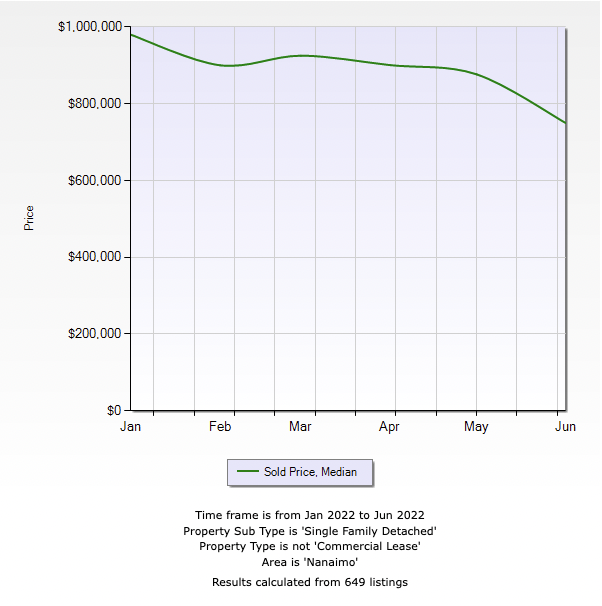 It seems the increase in mortgage rates has had the desired effect on the housing market in Canada, as the supply of houses has drastically increased, and price reductions are all too common. If you'd like to learn more about price reductions in Nanaimo, please read our article, Shift Happens. This article shows the most recent effects of the mortgage rate increases and the record number of price reductions this has caused in Nanaimo.
Another contributing factor is the continuing decrease in the global stock markets. There are too many contributing factors, but the three most prominent issues in the markets are:
supply chain slowdown due to China's response to the persisting COVID pandemic
Out-of-control inflation spikes consumer prices globally, and in Canada.
The Russian/Ukrainian war has had massive effects on energy prices and the global economy.
Due to all of these factors, we've now seen the following jaw-dropping real estate statistics in Nanaimo during May:
Median Detached House Price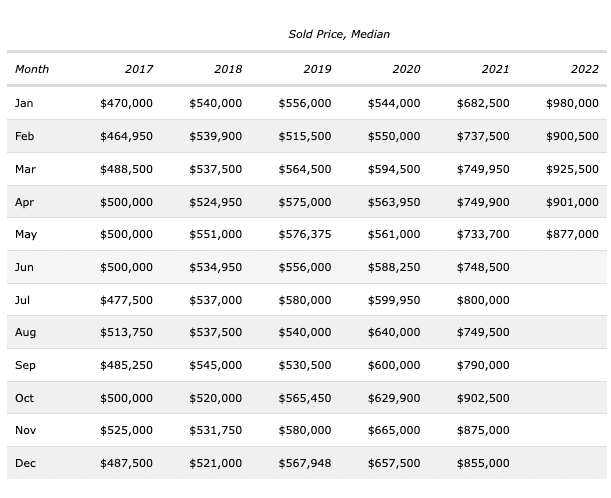 Nanaimo's median sold price decreased by 3.3%, from $901,000 to $877,000 in May 2022. This median price is now trending in a downward pattern for four months.
Average Days on Market in Nanaimo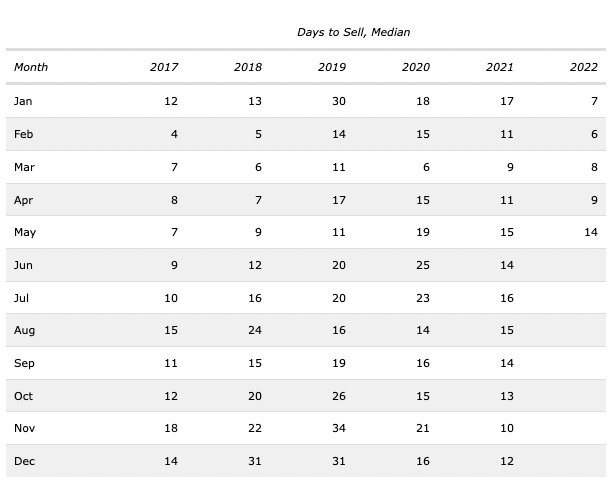 The average number of days on the market for a single-detached house in Nanaimo has increased from 9 days to 14 days in May of 2022. These numbers will be skewed in the future as the BCSFA is Instituting a minimum amount of time a home will be listed on the market in British Columbia before offers can be reviewed and accepted.
Listing to Sale Price Ratio in Nanaimo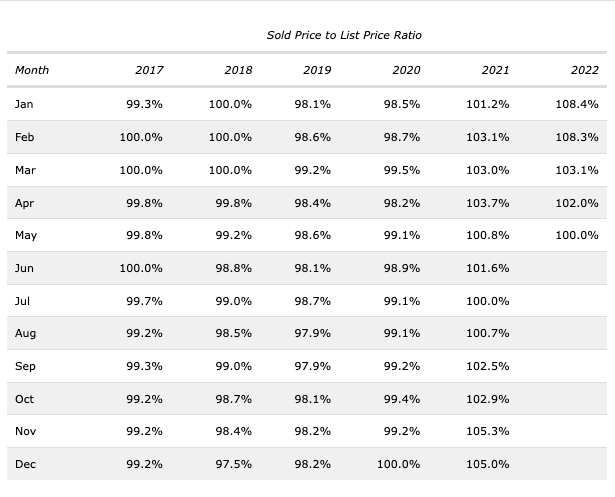 Sellers, on average, are only getting 100% of the listing price for their homes in May 2022. This percentage is a 2% decrease from the previous month and an 8% decrease since January. The days of sellers receiving offers over the asking price may be over for now.
Historic Count of Active Listings in Nanaimo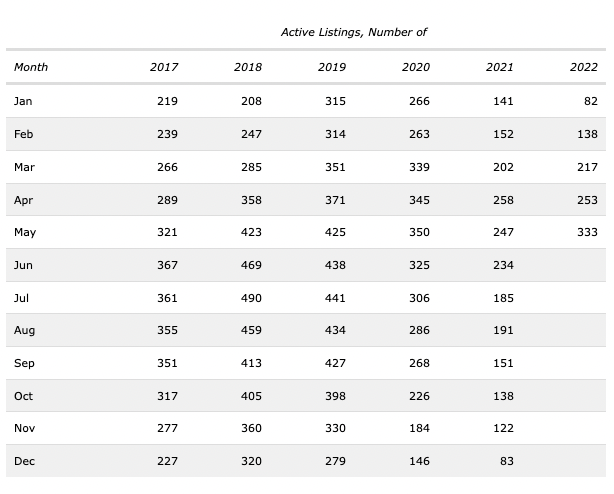 The number of active listings in May 2022 jumped to 333 from 253 the month prior. This amount of active listings in Nanaimo has not been seen since the COVID pandemic began in 2020.
Historic Count of Sales in Nanaimo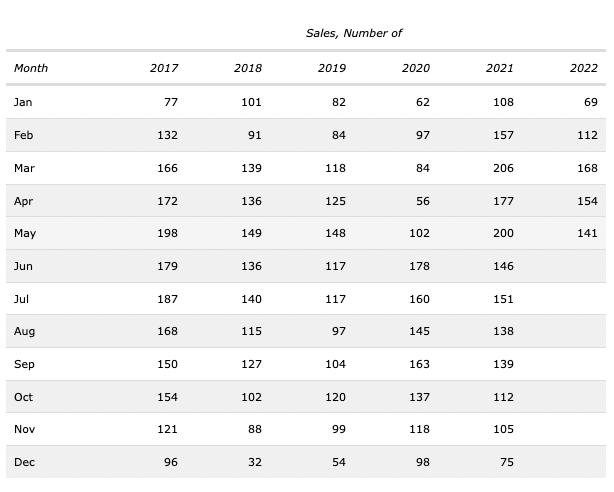 The total number of Nanaimo houses sold in May 2022 was only 141. This amount decreases by 13 sales from the previous month and 59 less than the year prior. We're now at the same numbers seen in 2019 regarding total sales numbers of detached houses in Nanaimo.
Real Estate Advice for June 2022
Will these statistical trends continue for the next six months of 2022? Time will tell. The most significant contributing factor will be the influx of families searching for homes once their children are on summer vacation. It's difficult to see why a family would sell their current house to buy another at a higher interest rate in a market that declines in price.
If you're planning on relocating to Nanaimo in 2022, you will need to consider the drop in prices compared to the higher interest rates paid in 2021. If you wait too long, you may get a good deal on a home but pay much more in monthly interest payments for less of a house. If you're planning on moving to Nanaimo, please visit our relocation guide for more information on getting to Nanaimo.
Home Sellers in Nanaimo need to consider the pressures that the unprecedented increases in mortgage rates have caused on affordability. Homeowners will need to be aggressive with pricing due to high supply and buyers waiting for prices to bottom out. The days of multiple offers, like in 2017, may be over for the foreseeable future. If you'd like an instant home evaluation, please visit or Nanaimo Home Value page.
If you're planning to buy or sell real estate in Nanaimo and need advice on the best course of action given current circumstances, please contact, Me, Scott Lissa or my team. Or please share your opinions below and leave a comment. What do you think is going to happen in the real estate market in the latter part of 2022?