Nanaimo January 2023 Real Estate Market Report
Posted by Scott Lissa on Monday, February 6, 2023 at 1:24:03 PM
By Scott Lissa / February 6, 2023
Comment
Higher Prices & Low Sales
Signs of a Balanced Real Estate Market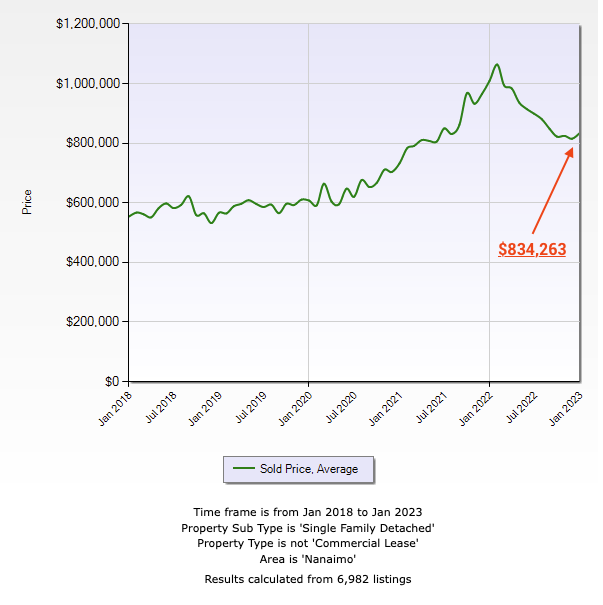 January 2023 saw prices rise for a single-family home in Nanaimo as buyer demand stays relatively high despite high-interest rates. The lack of supply has some home sellers getting multiple offers for the perfect Island home. Though the market is far from last year's levels, homebuyers are still eager to relocate to Vancouver Island. This is reflected in current homebuyer activities, especially among retirees.
Retirees are relocating to Vancouver Island to enjoy warm temperatures year-round, especially during the winter. For some retirees, warmer climates can improve their overall health, especially those with respiratory problems or arthritis. Retirees in warmer areas in Canada can enjoy a more active lifestyle and participate in outdoor activities for a longer part of the year. These "Baby Boomers" make up 35% of people moving to the Island annually.
Total home sales in Nanaimo were at their lowest level in January, compared to the previous ten years. There have been much slower months. Does this forecast a gloomy year for real estate, or the start of a more balanced year? The Chief Economist for the British Columbia Real Estate Association (BCREA) says that we're entering a "balanced market" with prices "softening" in some regions benefiting buyers.
A balanced real estate market is one in which the supply and demand of homes are relatively equal. This leads to stable home prices and reasonable levels of inventory. In a balanced market, homes typically take longer to sell, and there is less pressure on buyers, or sellers, to make quick decisions. This market type is often considered the most stable and sustainable, as it supports steady, long-term growth in the housing market.
It is too early to predict what will happen with real estate in 2023. There is still a lot of pent-up demand from buyers previously priced out of the housing market. As sellers' prices align with what mortgage rates will allow these buyers to afford, activity could boom again with low housing supply and high-cost rentals. This may occur in the latter part of the year
Average Sale Price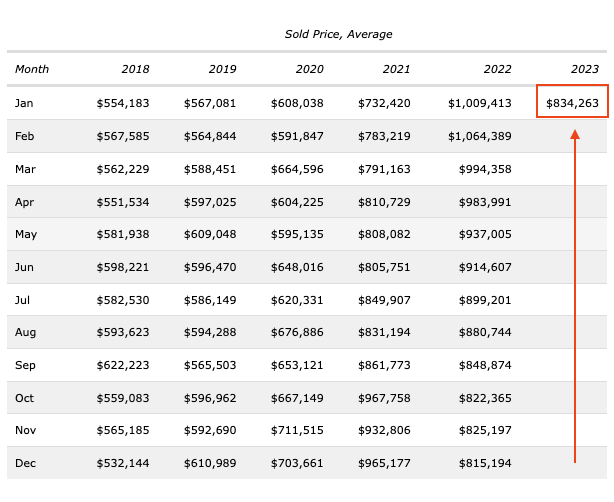 In January 2023, the average sale price of a single-family home in Nanaimo was up 2.3% to $834,263 from the previous month. For the past five months, prices have been holding around $825,000 for single-family homes in Nanaimo. This could signal that prices have levelled out and we have reached a balanced market.
Total Sales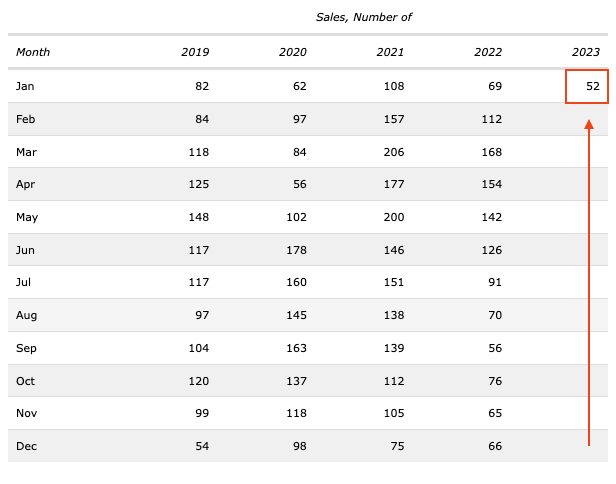 Only 52 single-family homes were sold in Nanaimo during January 2023. That is 14 fewer than sold in December of 2022. Statistically, we have seen a flurry of activity in the market towards the end of January, which may continue into February.
New Listings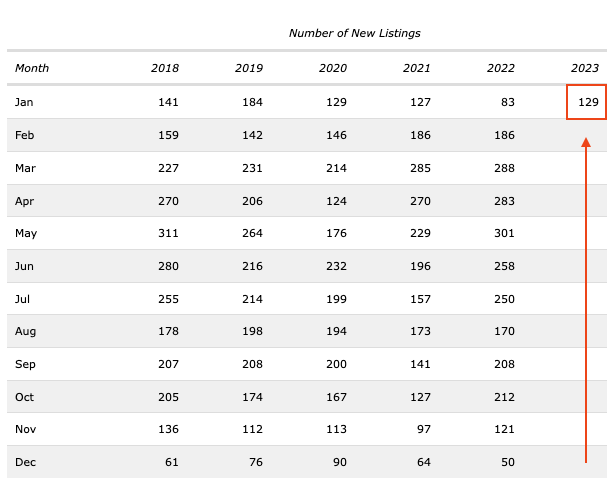 There were 129 new single-family home listings for sale in January 2023. This is a significant increase from the only fifty listed the previous month. This shows that seller activity is normalizing, as this amount is around what we have experienced in Nanaimo for four of the last five years.
Asking Price vs Sold Price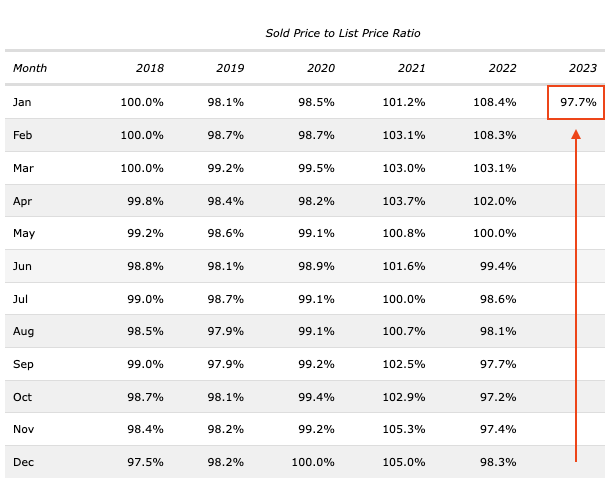 This is used to measure the percentage amount a seller achieves of asking price, in Nanaimo, single-family homes sold for 97.7% of the asking price. This number reflects that sellers are more realistic about pricing their homes and accepting offers around 2.3% below the asking price in January 2023.
Total Active Listings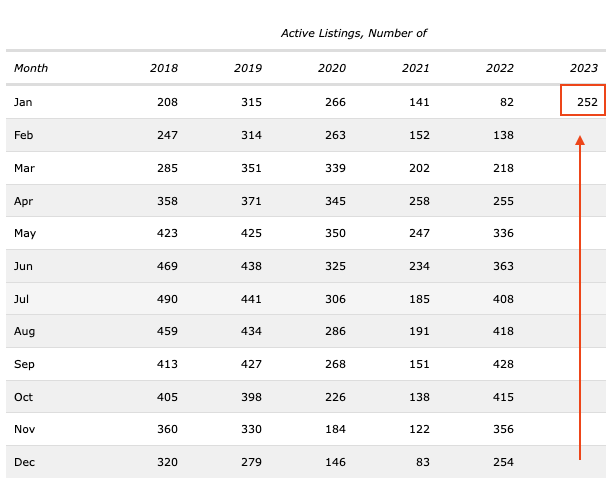 The total amount of single-family homes for sale in Nanaimo remained relatively unchanged in January 2023, with 252 homes on the market. This is still historically low, though it is becoming the "new normal" in Nanaimo Real Estate.
Average Condo Sale Price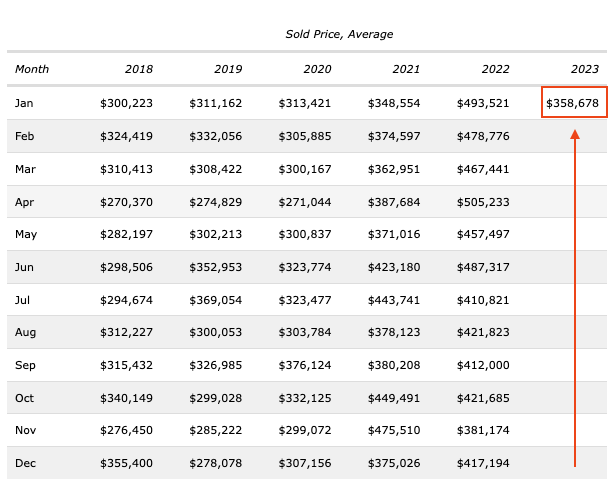 In Nanaimo, the average sale price for a condo in January 2023 was $358,678. An over 16% drop from December 2022.
Average Townhome or Bungalow Sale Price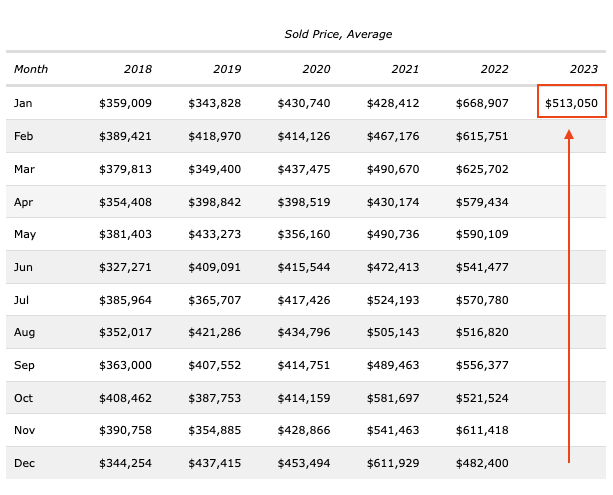 The average price for a townhome rebounded to $513,050 in January 2023. Prices for these high-demand properties are returning the prices two to three years prior.
2023 Real Estate Market Conditions
The market price of what your home would sell for changes from month to month and seasonally. Home prices typically rise from April to October, as these are the most active purchasing months for homebuyers on Vancouver Island. In addition, historically, the least number of homes are listed during winter while people vacation. With spring fast approaching, you need to prepare if you are looking to sell or buy.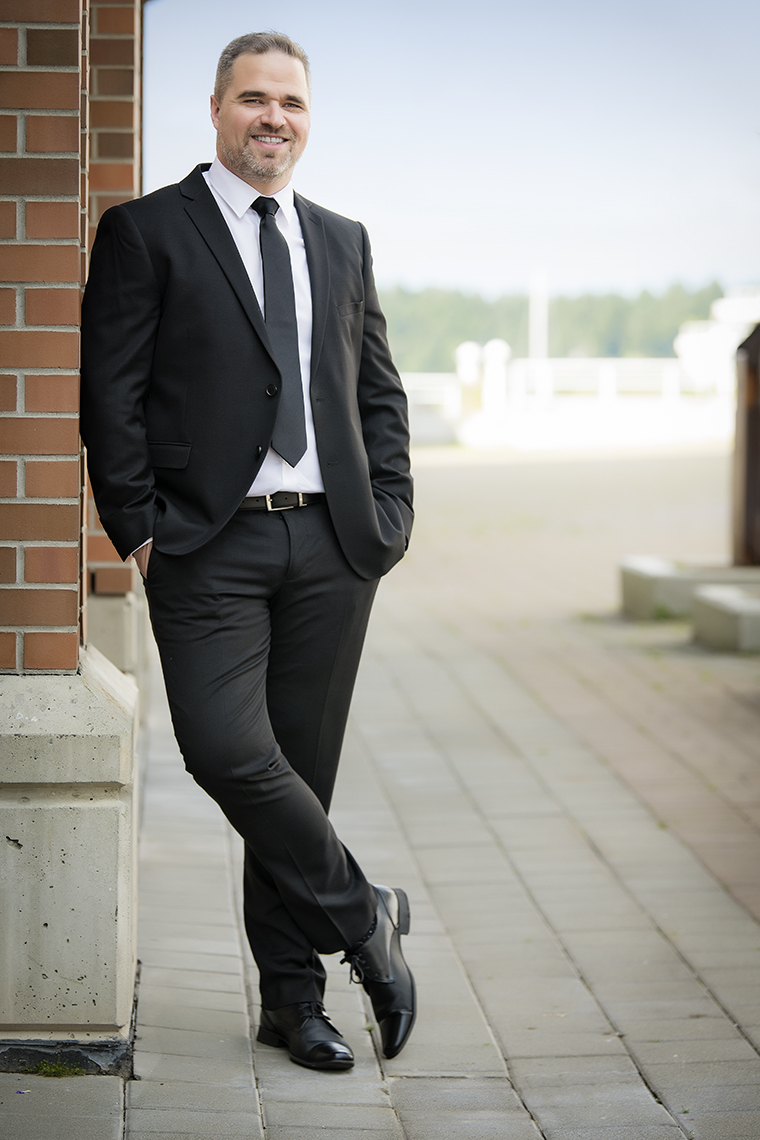 On another note, BC Assessments has released the property assessment for all BC property owners, and average values have skyrocketed 12% across the country. Nanaimo has seen assessed values increase by roughly 18%, one of the highest amounts experienced by a city in the province. If you would like to learn more about this, watch the video +18% INCREASE NANAIMO BC ASSESSMENTS 2023 on YouTube.
If you want to know the value of your home, visit www.nanaimovalue.com to receive an online home valuation. This will consider the previous 12 months of turbulence in the real estate market and what you can expect to sell for in 2023.
If you are a homebuyer and would like to receive email updates for the latest listings in Nanaimo, Nanoose, Parksville, Qualicum Beach, Ladysmith or Duncan, feel free to contact us, and we'll get your island home search sent right away.
Learn About Living in Nanaimo