Nanaimo Housing Supply - Spring Real Estate Market 2023
Posted by Scott Lissa on Monday, March 20, 2023 at 3:31:18 PM
By Scott Lissa / March 20, 2023
Comment
BIDDING

WARS

RETURNING?
Spring Real Estate Market Getting Competitive
December, January and February are typically the slowest months for real estate on Vancouver Island. As in the rest of Canada, weather can be unpredictable, though temperatures rarely drop below 5ºC here during these months. This drop in temperature corresponds with a drop in total properties for sale as homeowners are vacationing, enjoying the seasonal holidays, and preparing their homes for the spring market. If you'd like to see these trends, view our monthly Real Estate Market Report by clicking this link.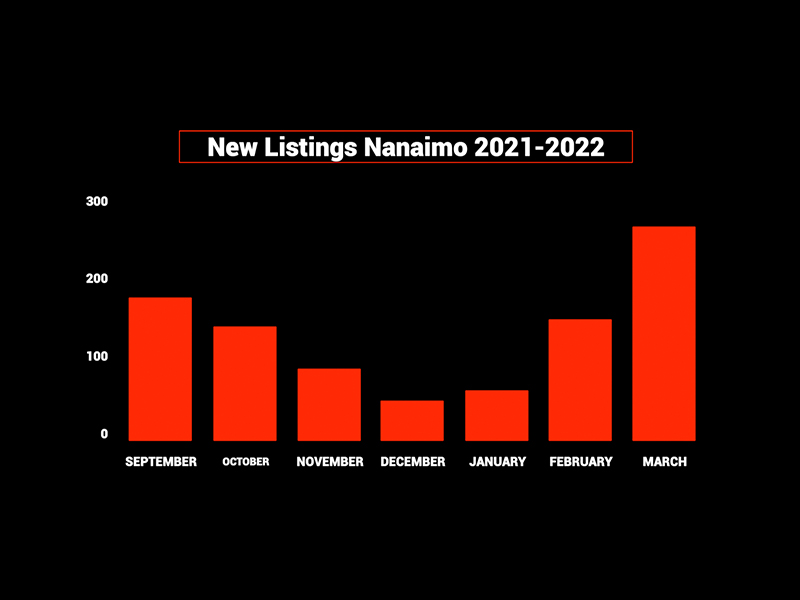 Homebuyers looking to find the perfect home generally have fewer options during winter. However, buyers could find a deal during this colder time due to motivated sellers. If a home is on the market during winter, typically, the seller is motivated to sell as their property would garner a higher price in Spring. This is reflected in the average sale price for a home being lower and typically longer days on the market during this time.
The best time to list a home typically falls after Easter, sometime in the middle of April. The Flowers are in bloom, taxes season is close to complete giving buyers a better understanding of their financial position, and most importantly, summer break is just around the corner. You see, most homebuyers are families trying to have a sale corresponding to their kid's summer vacation. They'll shop in spring in hopes that a sale will complete in late June or early July.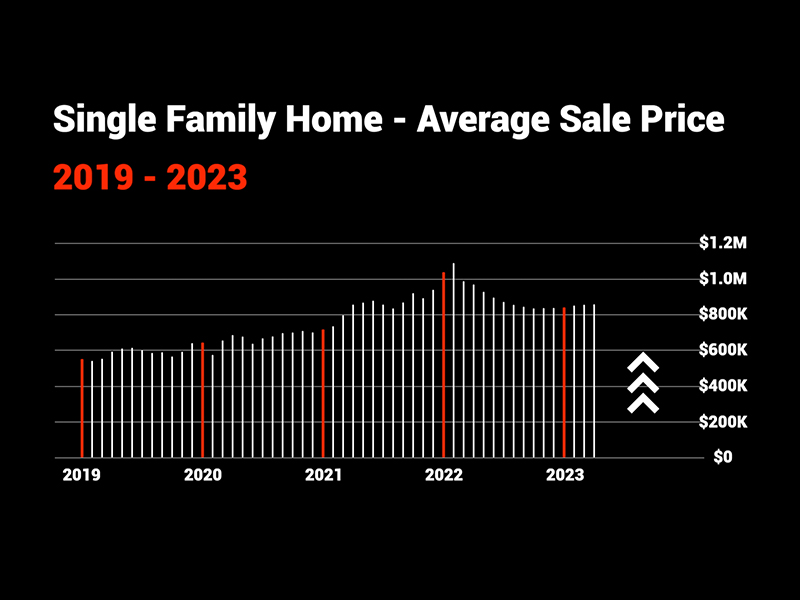 To prepare as a buyer, if you're not from Vancouver Island, you must start doing homework on what communities you want to target. It doesn't have to be just Nanaimo… Qualicum, Parksville, Nanoose, Lantzville, Ladysmith, and Chemainus are all 30 mins drive to the second biggest city on Vancouver Island ad offer a fantastic quality of life. I can't tell you how often someone starts searching in Nanaimo or Parksville and purchases in a different community.
To prepare as a seller, it's time to start your spring cleaning. Organizing garden beds, completing small maintenance projects, decluttering closets, and having a spring yard clean-up service revitalize your lawn is always a great plan. Now prices are still rising. However, they've fallen substantially since the housing peak in February 2022. Home sellers' biggest concern will be competition from other homes. Currently, we have a severe lack of housing supply which is good for sellers. However, buyers are still wary of the real estate market and high-interest rates, so proper pricing will be critical to your success. Visit www.nanaimovalue.com to get an up-to-date valuation on your home.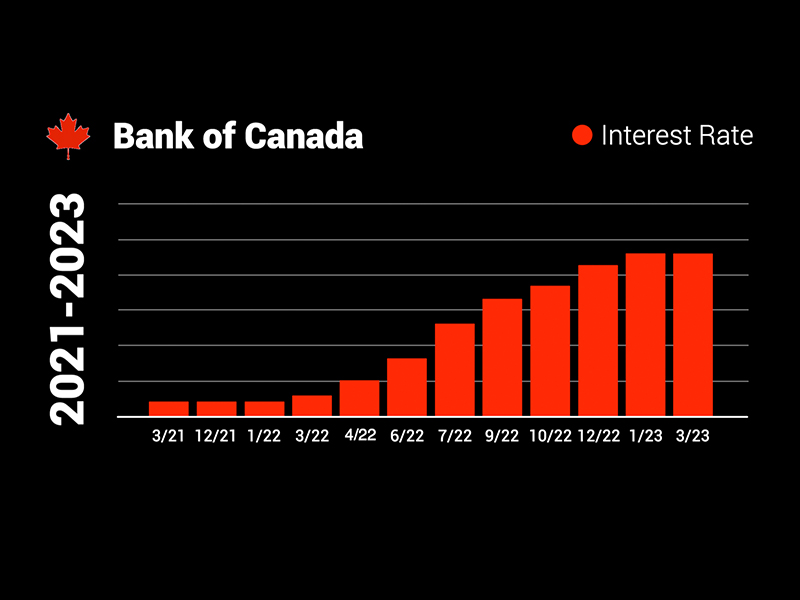 The future for Nanaimo Real Estate is looking very bright. Since the historic increase in interest rates from the Bank of Canada, the has been a backlog of buyers waiting for the perfect time to start home shopping again. As the BOC softens its stance due to inflation easing, buyers' confidence could return sooner than expected, making things more competitive. Furthermore, with a dwindling home supply and fewer builders completing projects in 2023, we may even see more bidding wars in this year's late spring to early summer.
For now, I recommend that buyers and sellers get familiar with the new pricing of homes, condos and townhomes, as they're nowhere near the levels seen in 2023. Buying power has been significantly reduced due to mortgage rates expected to hold steady throughout the year. Get set up on a weekly update of homes similar to your own as a seller and homes that fit your criteria as a buyer.
Vancouver Island Real Estate Guide
Thinking of Relocating to Nanaimo?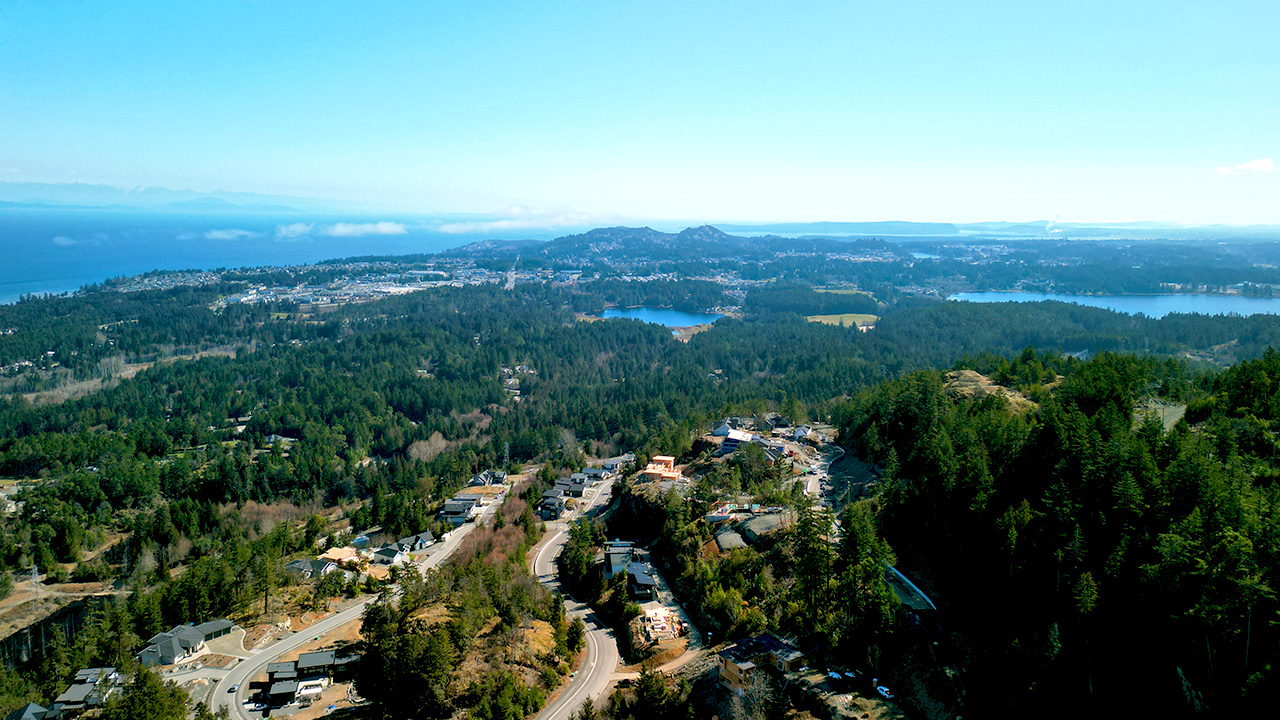 We're here to answer questions about taxes, closing costs, market statistics, schools, and anything else you need to know about living the island life. Fill out the form below and we'll arrange an online meeting to ensure sure you're making an educated decision.