May 2023 Nanaimo Real Estate Market Report
Posted by Scott Lissa on Wednesday, June 14, 2023 at 8:46 AM
By Scott Lissa / June 14, 2023
Comment

Challenging Market for Homebuyers
May 2023 Nanaimo Real Estate Market Report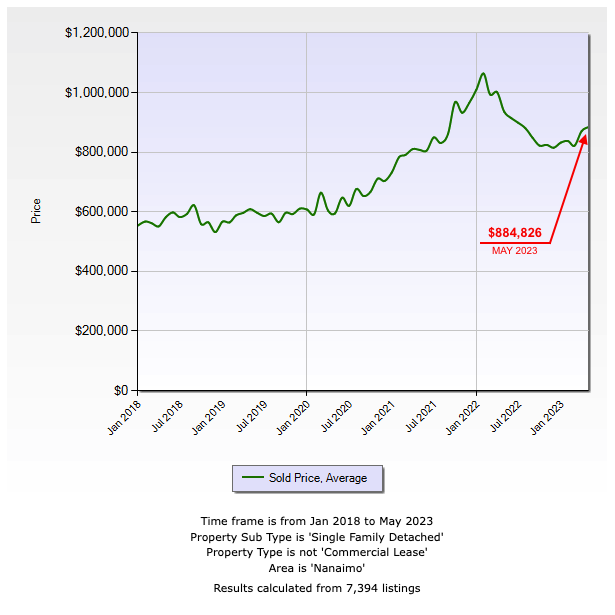 The Nanaimo Real Estate Market in May 2023 has disappointed many homebuyers due to the severe lack of available homes and rising prices. Many instances of homes being listed at prices that are too good to be true have caused motivated buyers to enter bidding wars. This has caused home prices to rise steeply for two months, but this is not the only exciting thing about Nanaimo Real Estate.
Many more people are considering moving to Nanaimo from greater Vancouver as a new ferry service called Hullo to downtown Vancouver starts summer of 2023. Nanaimo is already in the top ten growing cities in Canada, and the main barrier for people to move here is the commute across the Strait of Georgia. Now, with a walk-on ferry that costs little more than forty dollars and can get you to the mainland in about an hour, many Vancouverites are considering commuting to Vancouver from Nanaimo for a far better quality of life and less expensive real estate.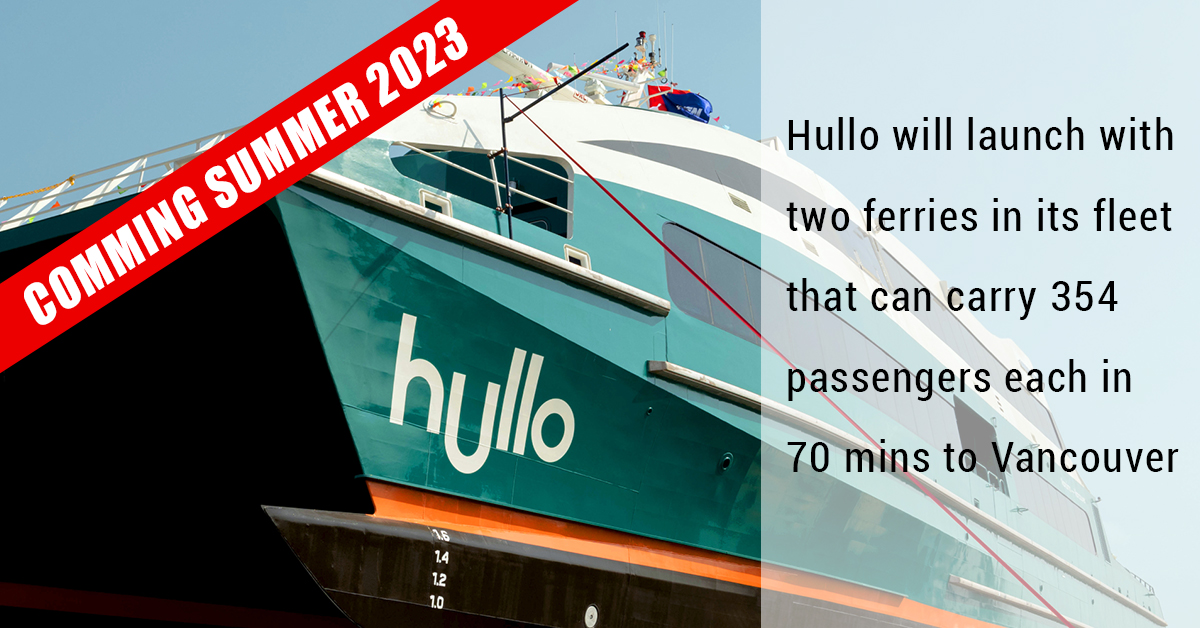 This trend of people moving to Vancouver Island will continue as access to the island becomes easier. This ease of access will likely increase the demand for homes in Nanaimo as well as real estate prices. Given that people from the lower mainland can sell their homes for more than double the price of a house here in Nanaimo, the process from those sales makes it easier for Vancouverites to purchase real estate on Vancouver Island and price locals out of the market.
Though supply is low and homebuyers are getting desperate, they are still being relatively picky. Any homeowner listing a dirty home, in disrepair, or need of costly renovations is waiting much longer for offers. Due to the high mortgage cost, homebuyers expect sellers to do their utmost to present the property in the best possible condition if they plan to write an offer at or above the listing price. Gone are the days when sellers could list a property without preparing the home's interior, exterior, mechanical systems, and gardens.
Confusion among homeowners is rampant due to insane price fluctuations, skyrocketing property assessments, and conflicting news stories from non-local sources. Understanding the market value of a home to forecast when to list your property is essential. If you're looking for an up-to-date valuation on your home, visit Nanaimo Values for the latest market value of your home.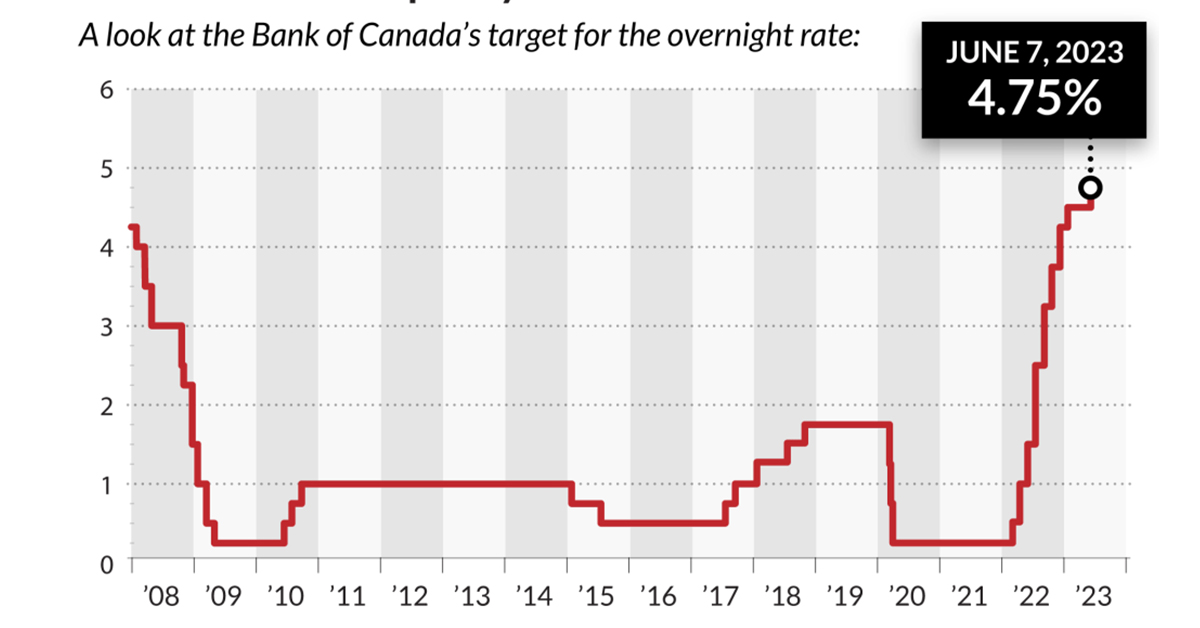 Sellers must also consider that homebuyers' purchasing power has been greatly diminished over the past 14 months. The Bank of Canada has set the overnight rate to 4.75% after pausing rate hikes in January 2023. High-interest rates and the mortgage stress test have caused many homebuyers to look for homes below $1 million. In addition, many lenders are now looking for down payments of 35% or more for purchases over $1 Million. This is a financial burden that only some people can bear.
Average Sale Price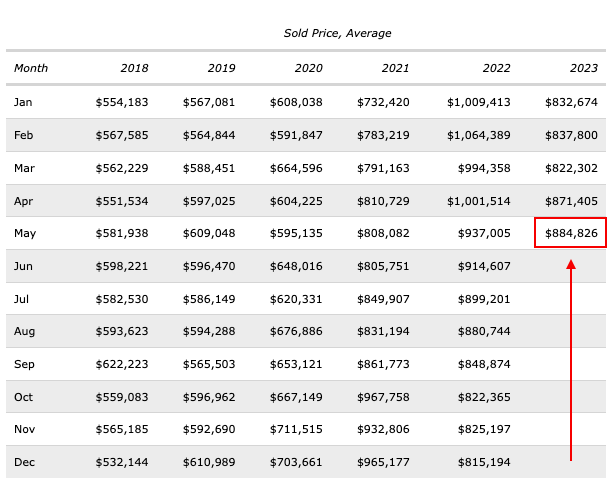 Single-family homes' average sale price rose to $884,826 in May 2023. This is an over $55,000 increase in the average sale prices in January 2023. This jump was expected due to the influx of buyers during spring and summer. This will likely continue until October, when the market cools off with the weather.
Days on Market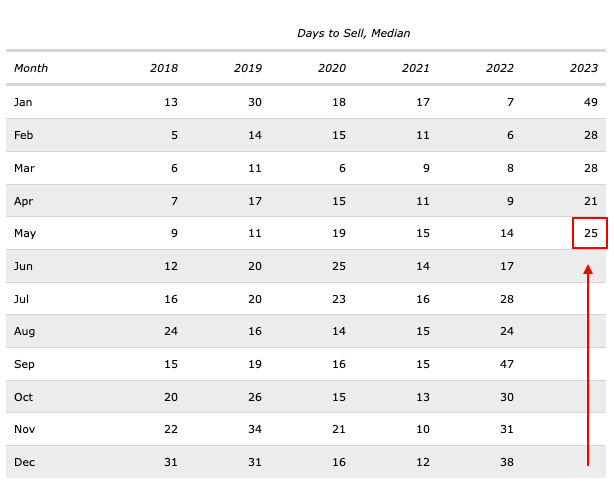 The Average Days on the Market (ADOM) to sell a single-family home increased to 25 days in May 2023. This is a marginal increase from the previous month when ADOM was 21 days. This is still longer than expected during the spring real estate rush when homes typically only last on the market for roughly two weeks.
Percentage Achieved of Asking Price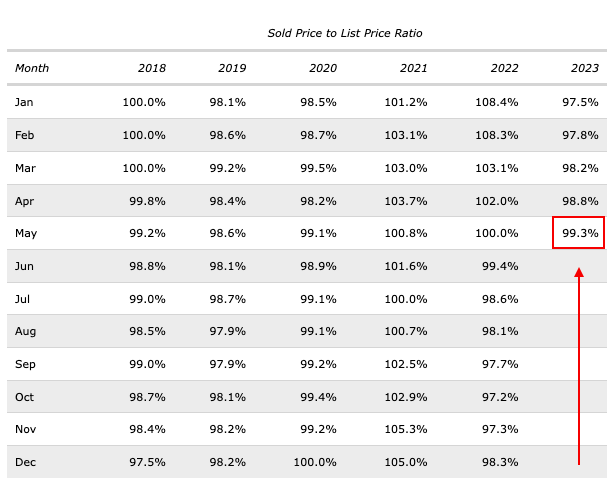 Home sellers in Nanaimo achieved 99.3% of their asking price for a single-family home in May 2023. This percentage has been slowly creeping back to 100% since the real estate peak in February 2022, when interest rates skyrocketed. Buyers hoping to get a deal may have missed their opportunity in this real estate buying cycle.
New Listings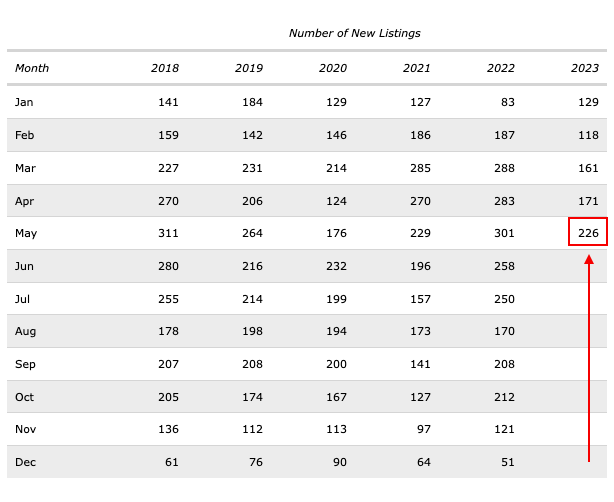 226 new listings for sale of single-family homes in Nanaimo during May 2023 is extremely low. Typically this number would be nearer 300 new listings. However, many home sellers are hesitant to sell their homes as buying a new home is not worth giving up their current lower mortgage rates. Housing supply issues will be the driving force of high housing prices for the foreseeable future.
Total Housing Sales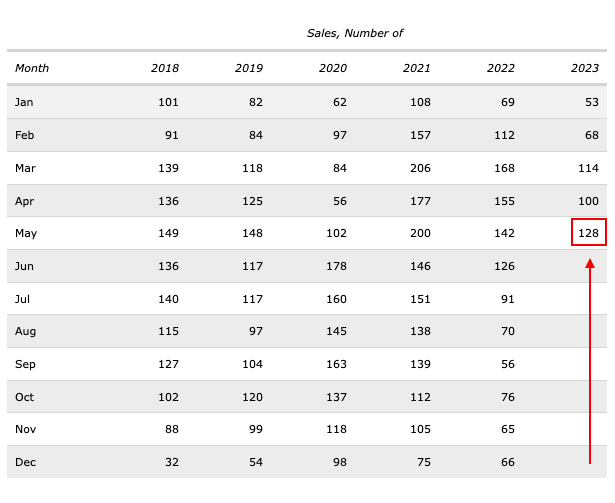 In May 2023, 128 single-family houses were sold in Nanaimo. This number of sales is 10% lower than in previous years, excluding 2020, when Covid was scaring people across the globe. This is likely due to the decreased supply of homes and the lack of buying power that homebuyers now have due to interest rates.
Townhome Average Sale Price
The average sale price of a townhome in Nanaimo rose significantly to $633,744 during May 2023. This is a 10% increase over the previous month, when the average sale price of a townhome was $572,660.
Condos Average Sale Price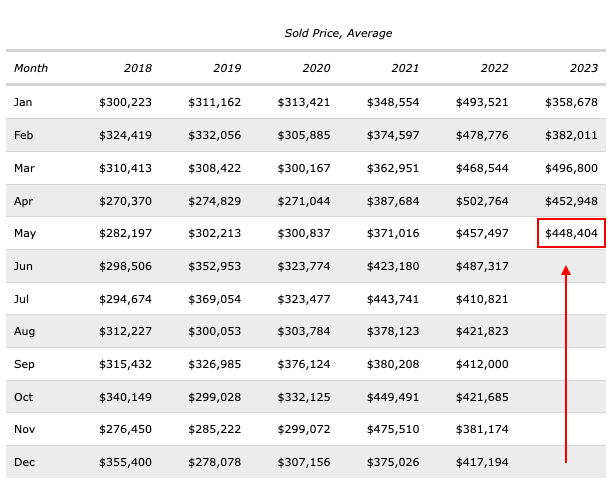 The average sale price of a condo in Nanaimo was $448,404 in May 2023. This is a marginal decrease from the previous month, but prices and sales numbers for condo remains strong. Condos could remain high due to the affordability of homes and buyers lacking alternative options.
Real estate in Nanaimo is quickly recovering the losses from 2022, when the average sale price home fell to $815,000 in December. Many homeowners that purchased at the peak will likely see prices return to similar levels within the next two years. This is a hard pill to swallow, given that these buyers purchased with the reassurance of Tiff Macklem that interest rates would remain low for a long time.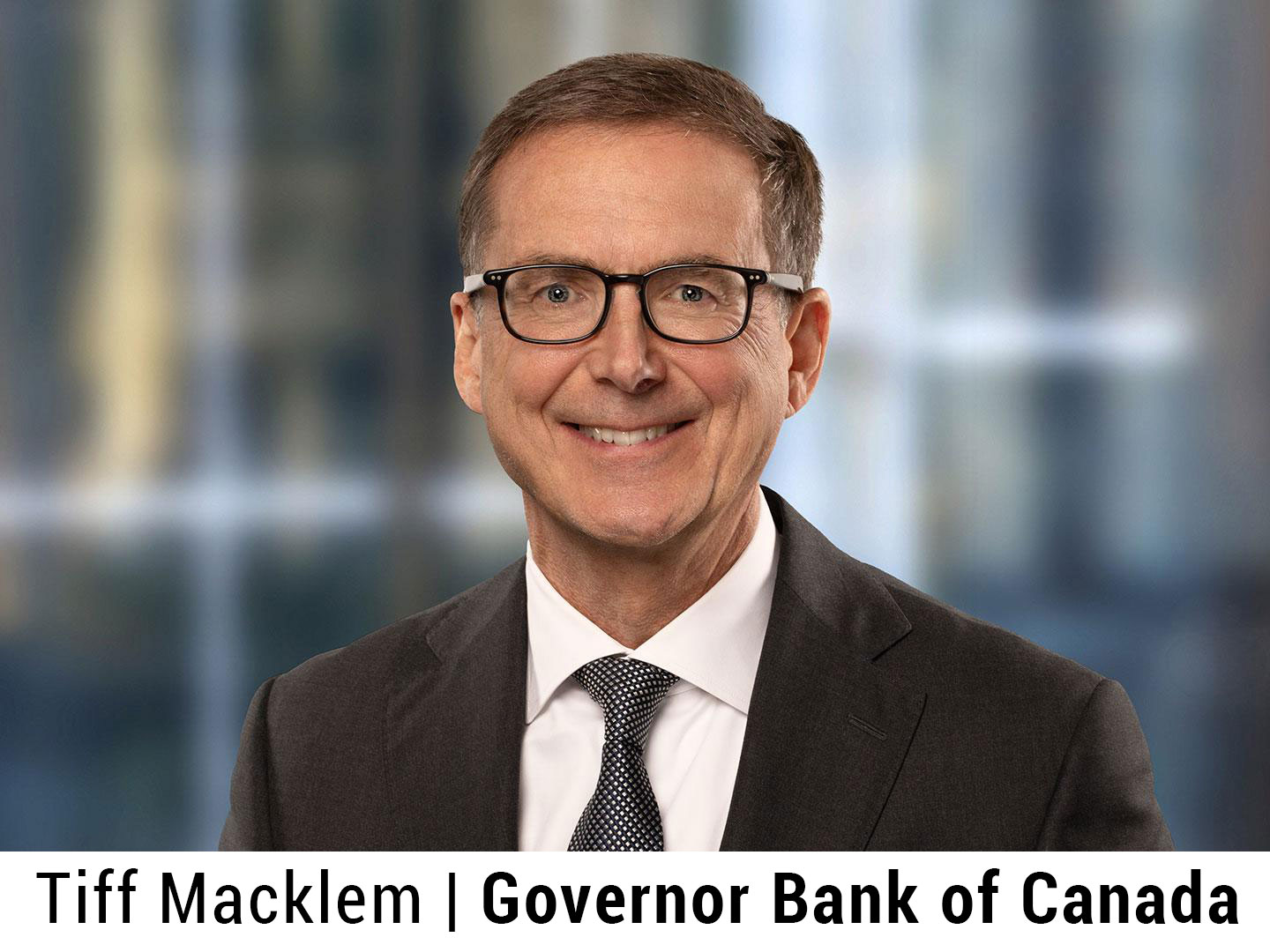 "We're going to hold our policy interest rate at the effective lower bound, until the slack is absorbed, so that we can sustainably achieve our 2% inflation target, and we've indicated that won't happen until sometime in 2023. What does that mean? It means that if you're a household considering making a major purchase… If you're a business considering investing, you can be confident that interest rates will be low for a long time." Tiff Macklem, Governor Bank of Canada
The rate increases are not helping homebuyers in Nanaimo either. To be realistic, a first-time homebuyer in Nanaimo looking to purchase a modest single-family home with no significant issues can expect to pay around $725,000 or more. If they have a $100,000 downpayment and a 5-year fixed 5.24% mortgage, they will pay about $4000/month. That is a large monthly payment to qualify for, when the median after-tax household income is $68,500 per year in Nanaimo.
Locals are feeling the pressure of competition from people relocating to Nanaimo, with more buying power in many cases. Locally, the federal foreign buyer ban in January 2023 had little impact on buyer demand. Most of the people moving to Nanaimo are from Canada. It's unlikely to change anytime soon, given that Vancouver Island is one of the country's most beautiful places to live.
If you plan to buy a home in a competitive market, review our three buyer tips to prepare for your home search. When is the best to start searching, issues to look for based on home age, and other helpful hints will put you in the best position to find your island home.
If you'd like more specific information about smaller real estate markets outside of Nanaimo, such as Parksville, Qualicum Beach, Nanoose, Ladysmith, etc., please don't hesitate to contact us. And if you want to learn more about living the island life, visit our Nanaimo Real Estate YouTube Channel.