Foreign Buyer Ban won't effect Nanaimo prices
Posted by Scott Lissa on Tuesday, January 3, 2023 at 8:42:38 PM
By Scott Lissa / January 3, 2023
Comment
Foreign Buyers Ban
in Nanaimo
New Legislation will affect 1% of BC Homebuyers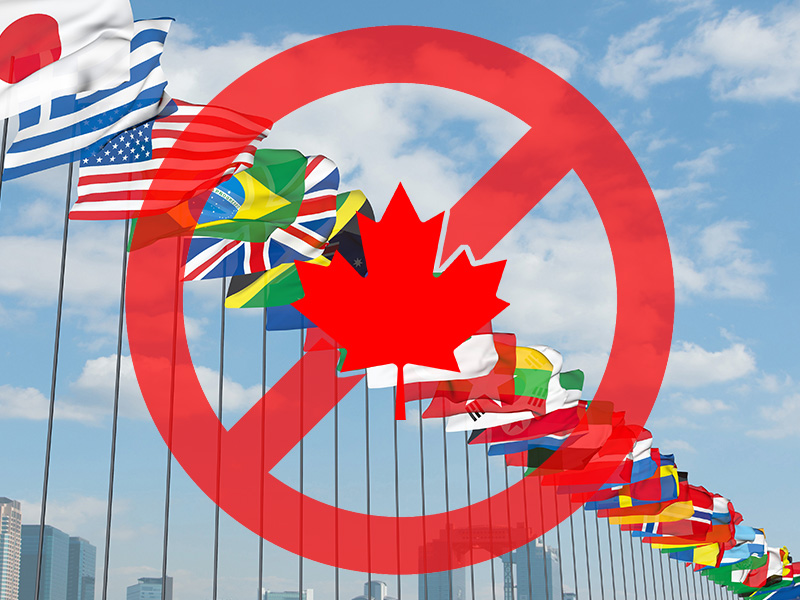 Starting January 1st, 2023, foreign buyers have been banned by the Federal Government from purchasing real estate in Canada for two years. The federal legislation aims to decrease home prices in what has become one of the world's most expensive real estate markets. But, without addressing the dwindling housing supply, this move by the Government of Canada will do little to correct an overheated market in Nanaimo, British Columbia.
This ban will not prevent refugees, indigenous peoples, and permanent residents from purchasing real estate if they can afford the mortgage interest rates that have been increasing at a pace never seen in the history of the Bank of Canada. This ban will also not affect the nearly 500,000 immigrants the federal government has targeted to bring to Canada in 2023.
Anyone who violates this federal ban can receive a fine of up to $10,000. The government can also request a court-ordered property sale by the province where the real estate was purchased. The profit of this court-ordered sale will be forfeited by the homebuyer if found guilty. Nanaimo Realtors caught assisting or advising buyers on how to avoid this ban can expect to pay similar fines for violating this new legislation. However, few incidents are likely to occur with so few foreign buyers.
Foreign buyers were a small percentage of the real estate market in 2021. Depending on the type of real estate, on average non-Canadian buyers represented less than 1.1% of homebuyers in British Columbia, which is a significant decrease from 3% in 2017 before the housing market overheated. How this will affect Vancouver Island University's world-renowned international education programs are yet to be seen. However, one could expect this to have a negative impact on the attendance of these fantastic programs in the next two years.
This plan has been tried and failed on the other side of the Pacific Ocean. In 2017, New Zealand had a similar issue with skyrocketing house prices, and residents demanded that their government do something about the affordability crisis. At that time, foreign homebuyers represented less than 3% of the real estate market. After instituting the ban, foreign buyers decreased to less than 0.5% of home buyers, but it did not improve affordability for the Kiwis. Increasing interest rates have reduced home prices but remain high with an average single-family home selling for just below $950,000 in New Zealand.
Blaming foreigners for problems is not a productive or fair way to address community issues. Identifying and addressing the root causes of problems is essential rather than scapegoating a particular group of people who may not be responsible for the problems. Blaming foreigners or immigrants can also lead to harmful stereotypes and discrimination against these groups. Nanaimo is an inclusive community that celebrates many international cultures and their contributions to establishing our historic city during the 19th century. What effects this will have on tourism in our oceanside community is anyone's guess.
The law of supply and demand must be followed to correct the current overheated real estate market in Canada. A low housing supply can have several adverse effects on the economy. When there is a shortage of available homes for sale, it can drive up the price of housing, making it more difficult for people to afford to buy a home. This can also lead to competition among buyers, which can drive prices even higher. In turn, this can make it more difficult for people to enter the housing market, which can have a negative impact on the overall economy. Affordable housing is greatly needed in Nanaimo, and our focus must be to create as many low-cost opportunities to calm our appreciating real estate market.
The Canadian Housing and Mortgage Corporation (CMHC), which is responsible for insuring mortgages in Canada, estimates that nearly 19 million homes will be built in Canada by 2030. Unfortunately, a minimum of 3.5 million additional affordable homes will be needed to return affordability to house prices. This will be extremely important for young, first-time homebuyers entering the market. Many homes will need to be built here, with Nanaimo being one of Canada's top five growing communities.
The current statistics show that the foreign buyer ban legislation is more political than economic policy. This will undoubtedly decrease the number of foreign buyers but will have little to no effect on the price of homes. Continuing to increase lending rates will significantly impact home prices, but will it bring prices back below $500,000 for an average home in Nanaimo? Unlikely.