Downtown Nanaimo Revitalization
Posted by Scott Lissa on Wednesday, February 16, 2022 at 2:47 PM
By Scott Lissa / February 16, 2022
Comment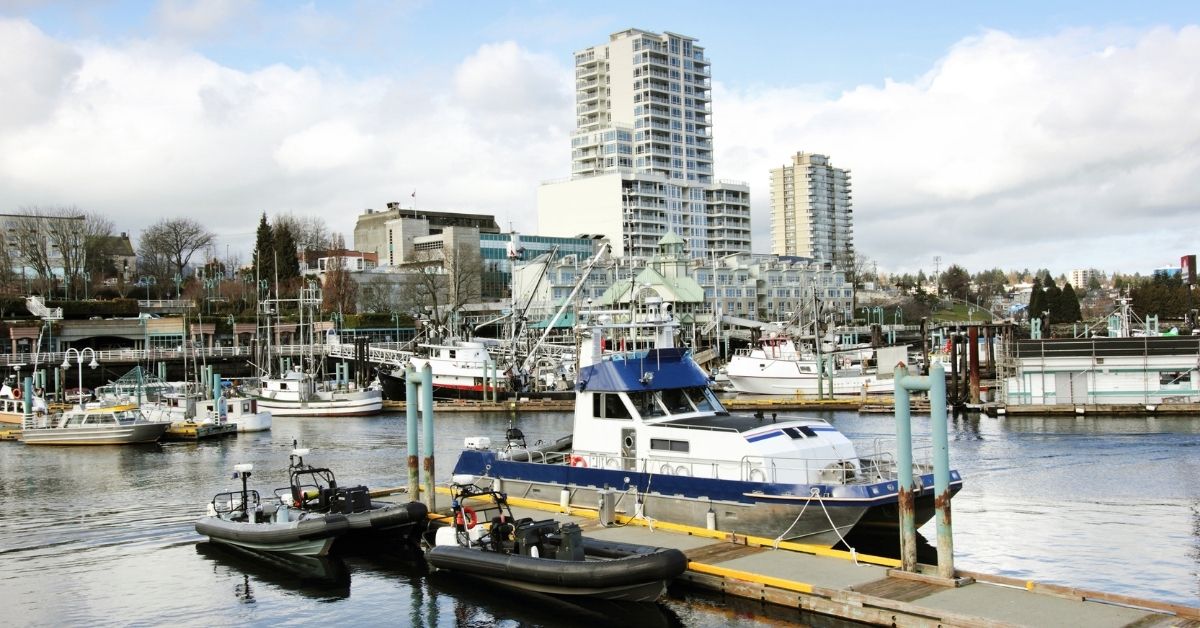 Downtown Nanaimo is surprisingly quaint for a city with a population of 90,000. With a lovely selection of restaurants, boutiques, and museums already located downtown, the city plans a revitalization to make it even more appealing. The waterfront part of downtown Nanaimo is set to be brought to life with a new project that features accessibility, inclusivity, and increased space for walking and enjoying the beautiful harbour.
Downtown Nanaimo
Though downtown Nanaimo is quaint and charming, with many excellent restaurants and a beautiful view of the harbour, it is due for updates. According to Mayor Leonard Krog, it's "looking tired, and we need to make improvements that will attract people."
To plan the changes that will be made to downtown Nanaimo, city staff have been working with a consultant and getting feedback from residents. Project lead Bill Corsan said, "People want to see Commercial Street designed in such a way that's flexible so that it can be used for social events." The revitalization design will incorporate lighting, landscaping, and traffic flow.
With improvements and updates to worn-out parts of downtown, or places that have been outgrown as Nanaimo has developed over the years, downtown Nanaimo can remain a charming place to live, work, exercise, or enjoy shopping and dining.
Goal of Development
The stated purpose of the downtown Nanaimo revitalization according to the city's proposal is "to initiate and fulfill an unprecedented mandate – the development of appropriate and complementary land uses that foster community, cultural, economic, environmental, and social well-being."
By engaging in this new development project, though it will require rezoning, residents of Nanaimo and generations to come will be better able to enjoy the community, especially the harbourfront area.
Development Plans
For concept drawings, anyone can visit Design Commercial's website to see the plans. With community feedback and regular meetings with key stakeholders, Design Commercial intends to incorporate the valuable feedback of residents and business owners in downtown Nanaimo to preserve the heritage of the city while increasing its functionality and accessibility for the future.
Accessibility and Inclusiveness
Accessibility and inclusiveness are important lenses through which development is being planned. Accessible parking and washrooms in the area are planned to increase the inclusivity of the downtown Nanaimo area.
Waterfront Walkways
While the original plans presented an idea for an elevated walkway, plans now feature a new on beach walkway in place of the elevated walkway. It will feature pedestrian and cyclist pathways, seating, lighting, and places to pause and enjoy the beautiful scenery.
South Downtown Waterfront Initiative
The project will also seek to improve the working harbour through the South Downtown Waterfront Initiative, through implementing policies that benefit the industrial waterfront for the next 30 to 40 years.
Downtown Urban Design Plan and Guidelines
The Downtown Urban Design Plan and Guidelines are set to guide improvements to the downtown Nanaimo area by providing better access to public water, connecting cultural amenities, installing a landscape buffer to the Gabriola ferry lands, and build with residents in mind in addition to tourists.
The overall project goal is to make downtown Nanaimo more accessible, inclusive, beautiful, and functional.
Timeline of Downtown Nanaimo Revitalization
The Downtown Nanaimo plans for revitalizing the area began in 2017 and were brought out for public consultation in the Spring of 2021. The project is expected to begin shortly after all plans are approved. The initial concept drawings for the design were released in early February 2022 and, should the costs associated be approved, construction should begin sometime near the end of 2022.
For more information about buying a home in Nanaimo, contact us today. We have a team of professionals who are ready to help.