Best Farmers Markets in Nanaimo
Posted by Scott Lissa on Saturday, October 8, 2022 at 9:58 AM
By Scott Lissa / October 8, 2022
Comment
3 Best Nanaimo Farmers Markets
Eat fresh, local, organic foods
Nanaimo has some of the best farmers' markets in British Columbia. Many local farmers produce delicious fruits, vegetables, and meats from the fertile lands surrounding the city's harbours. There are also talented bakers baking fantastic bread and delectable sweets.
If you love eating locally, you'll love visiting these excellent markets that can run year-round here in Nanaimo, British Columbia. Before going, check their individual farmers' market links below for times and seasonality. Also, I recommend bringing cash for purchases though many of the booths have tap payment options. But they get charged transaction fees, so try to hit an ATM before you visit.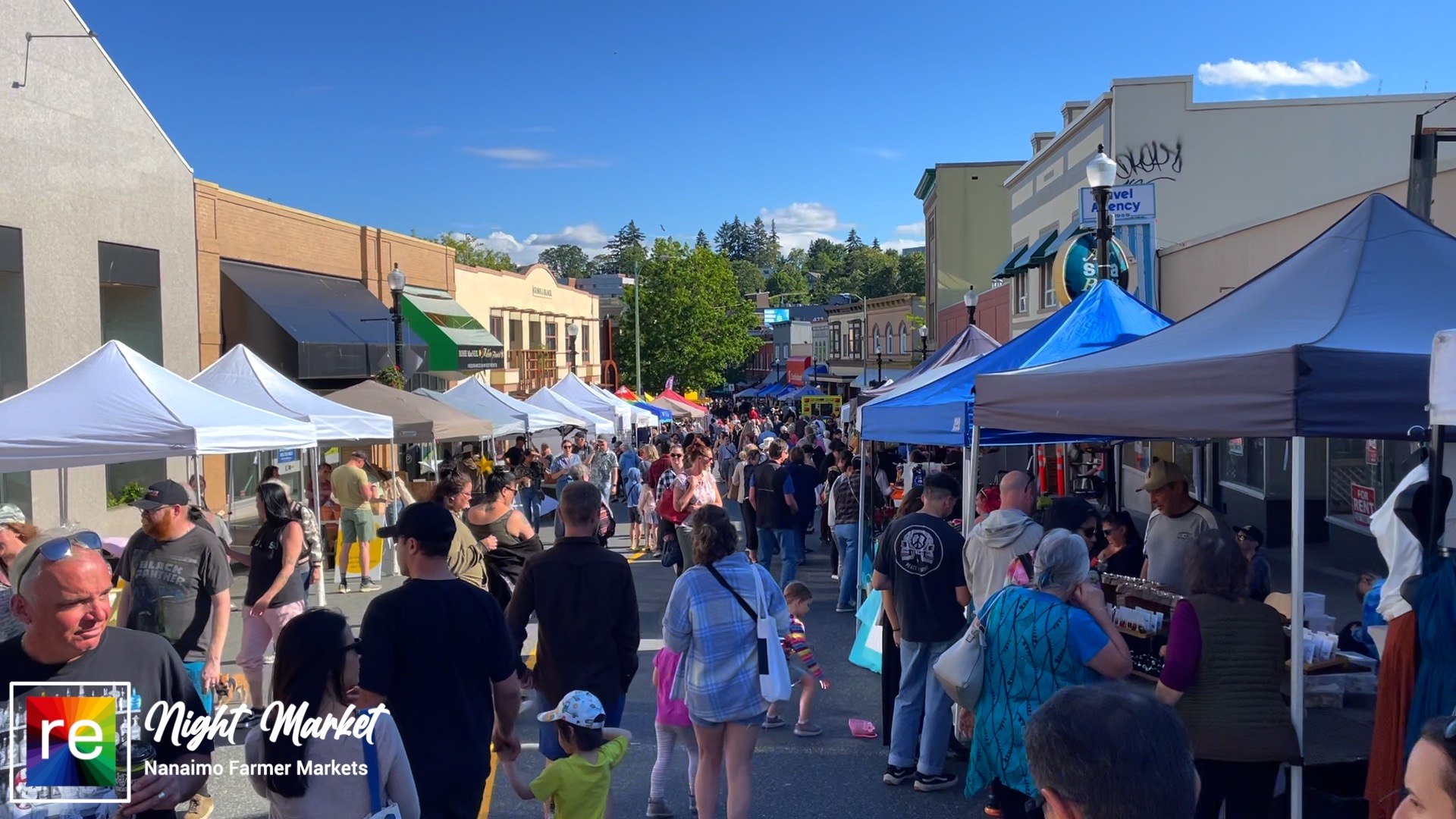 Nanaimo Night Market is held on a commercial street in downtown Nanaimo. Between Front Street and Front Street, all of Commercial Street is closed off to traffic on Thursday Evenings from June to Early September. Parking is nearly non-existent on the street, so make sure to park in one of the many downtown parkades. Local musicians play while you mingle with locals and shop for local wares. Make sure to bring your kids, as there're many activities, games and giveaways for young children. My favourite part of the Food trucks is Diana Crawl Plaza. My faultiest will always be tacos for dinner with mini donuts for dessert.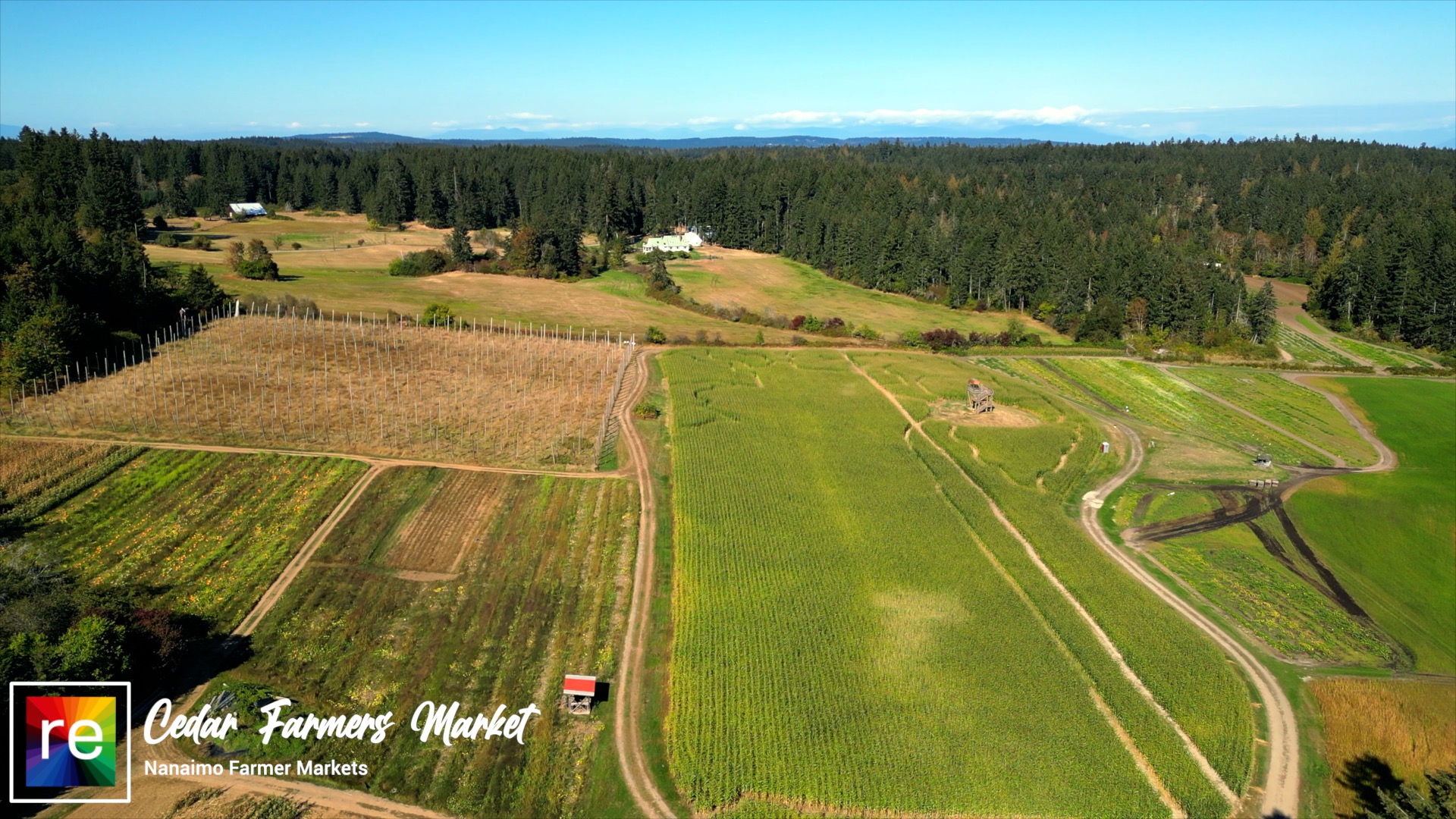 Cedar Farmers Market is held in the playing fields of Woobank Elementary School, found off Morland and Woobank road. Between 10 am and 2 pm, you'll find a massive circle of vendors in the field offering grown goods. This market is typically held every year between mothers day and Halloween. There's lots of parking at the elementary school. However, this is a very popular farmers' market, so plan accordingly.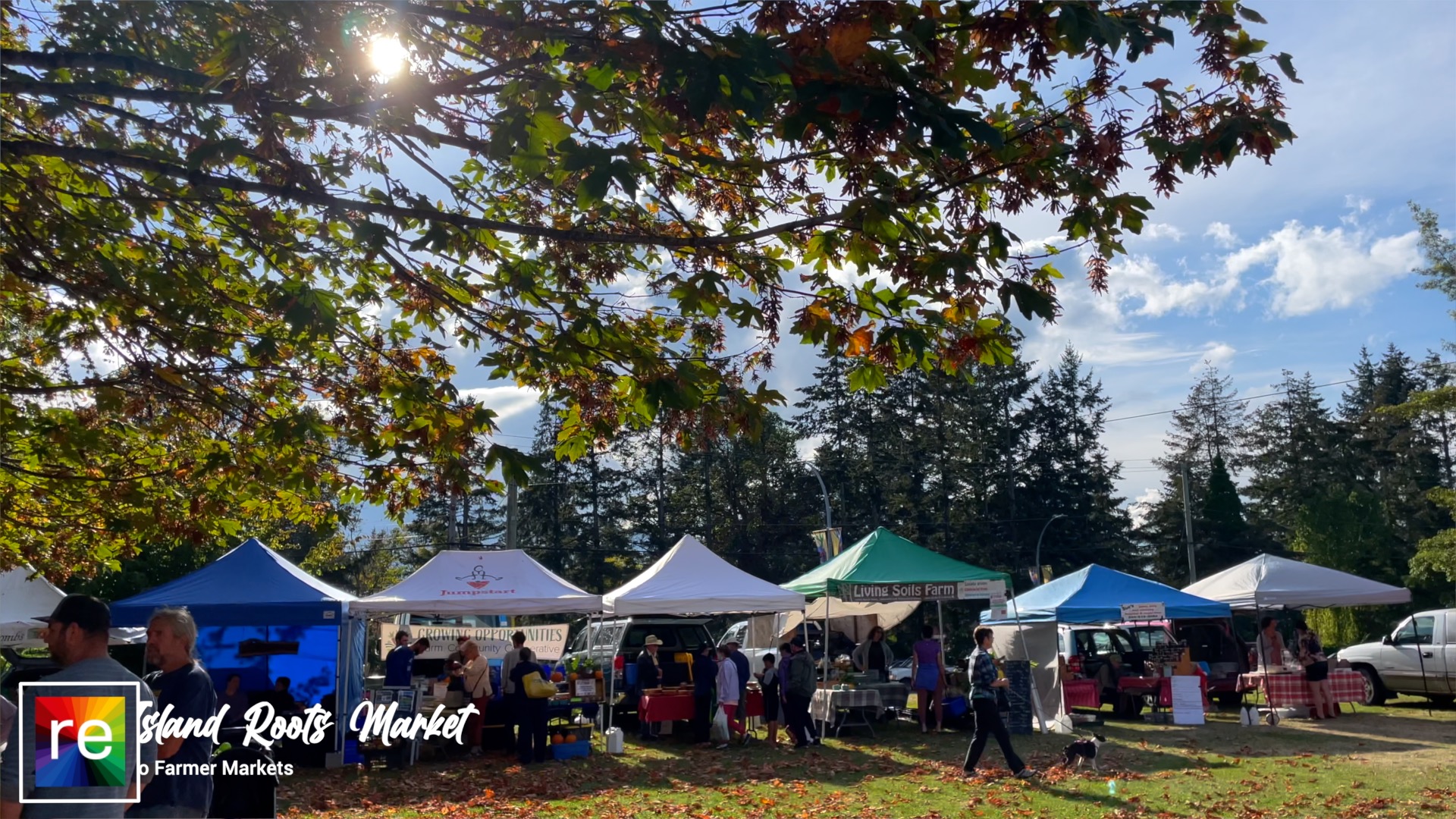 My favourite farmers market is the Island Roots Farmers Market, held every Wednesday between 2:00 and 6:00 pm at Beban Park in Central Nanaimo. During the retainer months, they move the market indoors at the Centennial Building. This is my favourite farmers market on Vancouver Island due to one particular vendor. Goerges Pies. Her Salted Caramel Apple Pie is my favourite dessert in the whole world. You have to try it!!!