Real estate prices in Nanaimo level off in April 2022
Posted by Scott Lissa on Tuesday, May 3, 2022 at 1:58 PM
By Scott Lissa / May 3, 2022
Comment
House Prices Start to Level Off in Nanaimo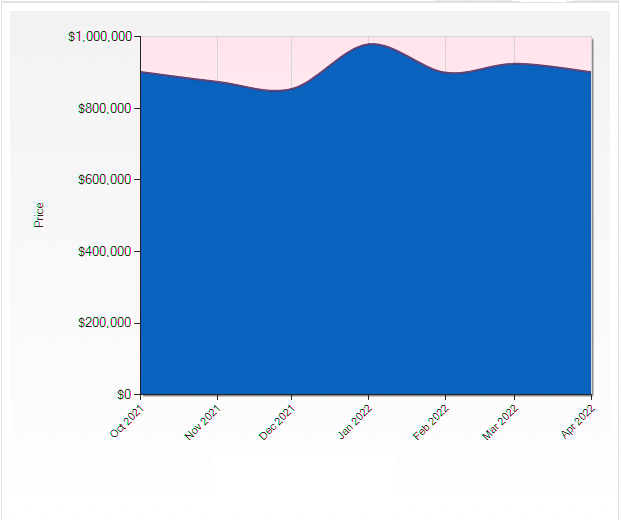 Real estate in Nanaimo throughout April 2022 seems to be going through a transition at the moment. We should expect some slowing in the market due to a few different factors:
The Bank of Canada raised interest rates by .5%, increasing the cost of borrowing by an amount unseen in nearly 20 years. This will drastically reduce the amount homebuyers can afford in their next home purchase.
The Stock Markets took a beating in April due to technology stocks reporting lower earnings and inflation continuing above acceptable levels. As the Stock Market becomes more bearish, investors will begin to pull back from buying real estate until more certainty returns in the coming months.
Buyer exhaustion has been sighted as another factor affecting the real estate market. Due to the endless bidding wars, increasing prices, and new interest rates, many buyers have decided to take a break from house hunting for the foreseeable future.
Due to the above-mentioned factors, we've now seen the following real estate statistic for April 2022 in Nanaimo:
Median Detached House Price: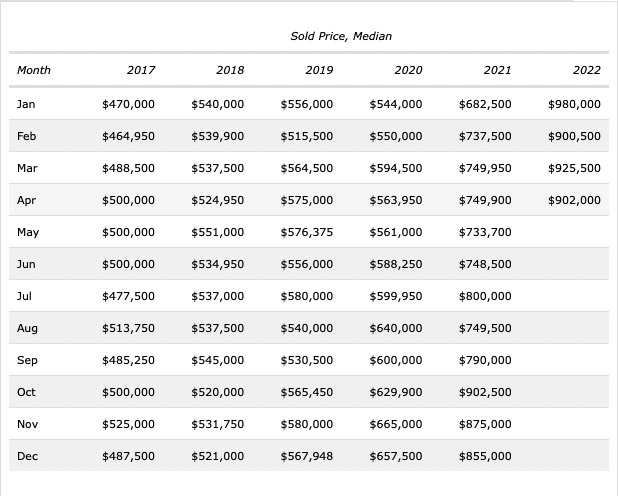 $902,000 was the Median House price in April 2022 which was a decrease of 3.6% from March 2022. However, this is still a 20% increase from the median price of $750,000 in April 2021.
Average Days on Market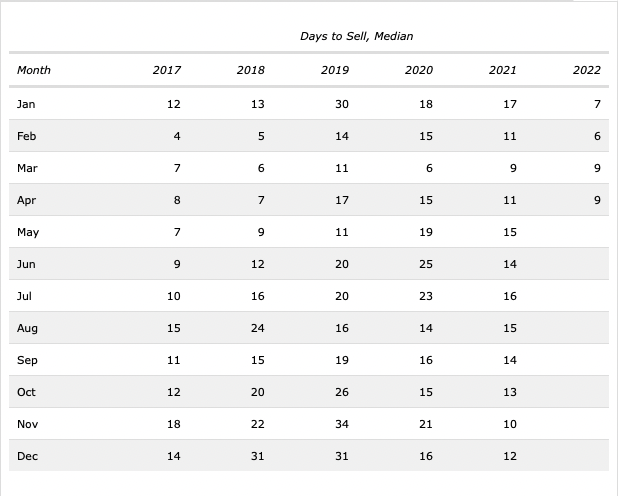 9 days on market in April 2022 is the same amount of days on the market that we experienced in March 2022. This is still 2 days less than the 11-day average experience in April 2021.
Listing to Sale Price Ratio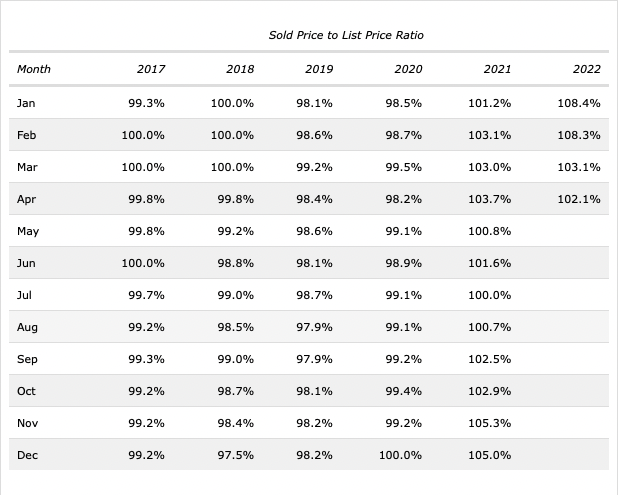 2.1% above the asking price in April 2022 is the average amount a home when over listing price which is 1% more than experienced in Mach 2022. This is 1.6% less than experienced in April 2021.
Historic Count of Active Listings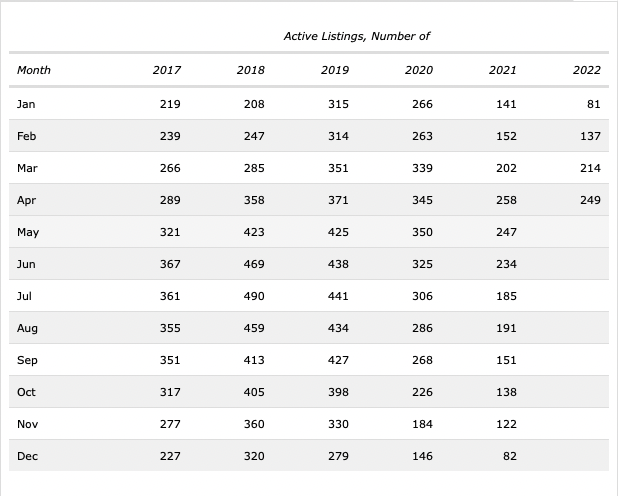 249 active listings in April 2022 we're on the market, a 16% increase from March 2022. However, this is a decrease of 9 active listings on the market in April 2021.
Historic Count of Sales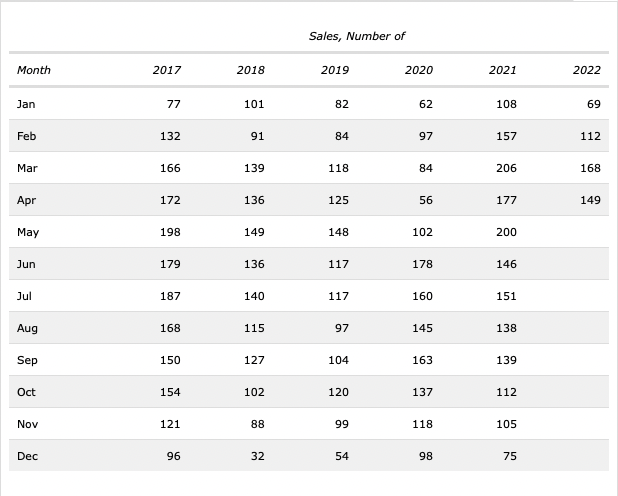 149 Homes sold in April 2022, a decrease of 19 sales when compared with the previous month of March 2022. Furthermore, this is a decrease of 28 sales if compare to April of 2021.
The Average Price for a home in Nanaimo in April 2022 was $984,997 which continues to trend below the million-dollar average we reached in January of this year.
As we enter into Spring 2022, we should see an increase in activity from families relocating as students in elementary and secondary schools finish their school years. This homebuyer demographic is a major driving force for Nanaimo Real Estate and will show what effect the increasing mortgage rates will have on housing demands.